Planning for Excellence
Finance & Management
Finance & Management Headlines
---
Finance and Management Information
About The Finance & Management Office
Ensures the Smooth Operation of HUFSD
The office of the assistant superintendent for finance and management services is responsible for a variety of programs and functions, all vital to the smooth operation of the Huntington School District and the services it provides to students and the community.
Responsible for Daily Operations and Long Term Planning
The office is responsible for the preparation and implementation of the district's budget, business functions that support instructional and non-instructional programs and initiatives, payroll, accounts payable, purchasing, general accounting and benefits management, facilities maintenance and operations, capital project planning and management, food service and cafeteria programs, bus transportation, administrative data processing and the district's computer network, technological infrastructure and the daily maintenance of hardware and software.
Financial Stements and Audits
The office also works with internal and external auditors as well as state and federal auditors and helps prepare the district's annual financial statements.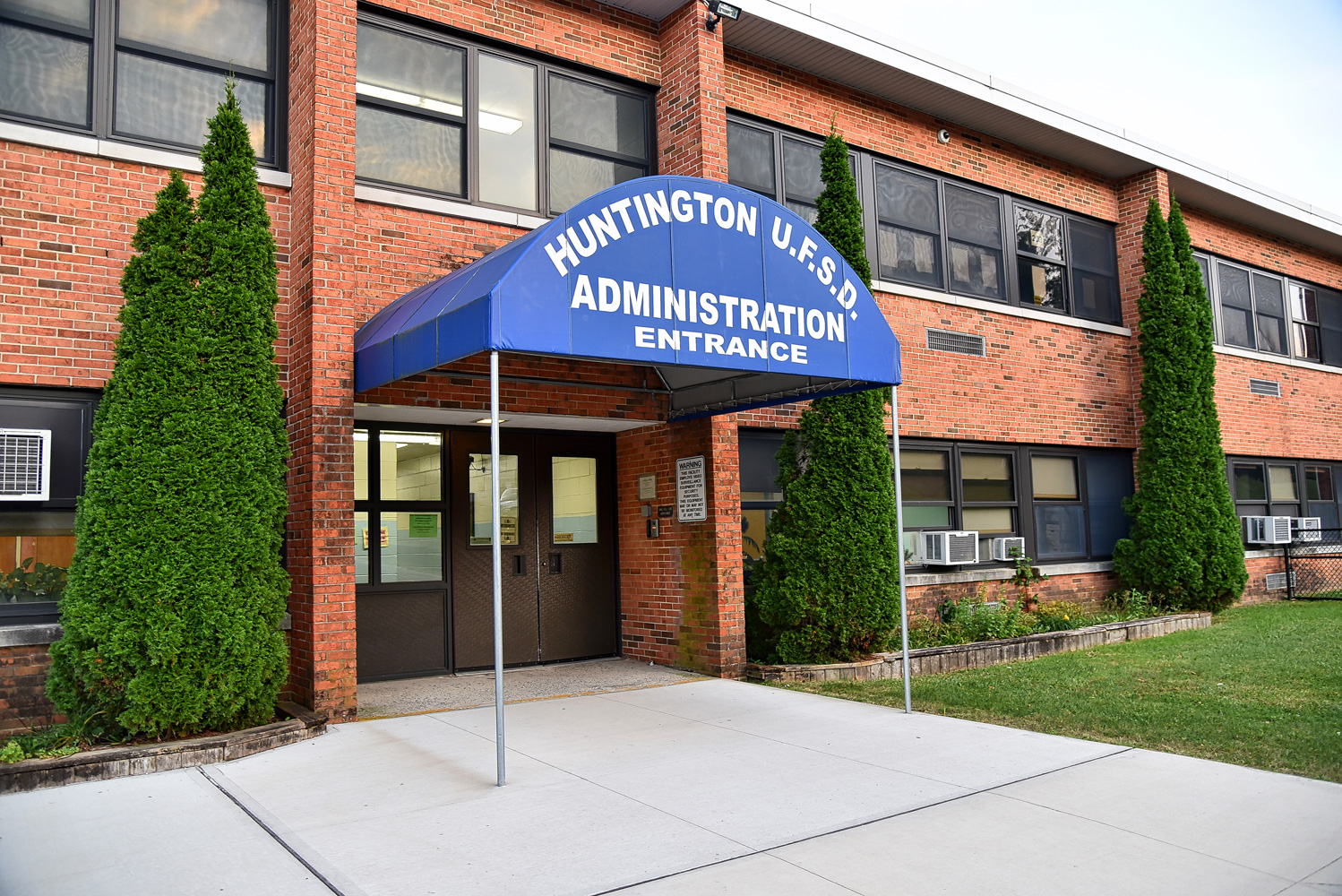 Asst. Superintendent for Finance
Kathleen Acker
Finance & Management
Kathleen Acker has been the Huntington School District's assistant superintendent for finance and management services since August 2015.
Dr. Acker obtained a Bachelor of Science degree in management at Long Island University-C.W. Post College and a Master of Science in technological systems management at SUNY Stony Brook. She earned a Doctor of Education degree in administration and supervision in May 2018 at St. John's University. Her doctoral dissertation was titled "Pedagogical Beliefs and Practices in the 1:1 Classroom: An Exploratory Case Study."
Dr. Acker holds an advanced graduate certificate in school district administration from Stony Brook. She obtained state certification as a business teacher through Dowling College.
Prior to assuming her position in Huntington, Dr. Acker was principal of Walt Whitman High School for five years and assistant principal for six years. She earlier worked as a business education teacher at Walt Whitman for six years, simultaneously holding down duties as the coordinator of the school to career and technology integration mentor programs. She was the South Huntington School District's and Suffolk County Business Teacher Association's Teacher of the Year in 2005.
Before embarking on a career in education, Dr. Acker worked for Grumman Data Systems in Woodbury for nine years as an analyst and as the chief executive officer and president of KC Awning Maintenance Co., Inc. in Blue Point for seven years.
Dr. Acker sits on the executive board of the Suffolk County Association of School Business Officials, an organization she serves as treasurer. She is also a member of the New York State Association of School Business Officials and the Association of School Business Officials International.
Curriculum & Instruction Office Programs
200+
Challenging Academic Courses
30+
Interscholastic Athletic Teams
90+
Colleges and Universities accepting 2020 HHS Graduates