Blue Devil Swimmers Qualify for State Championships
Four Blue Devil swimmers have qualified for the New York State championships in Ithaca on March 3-4.
Huntington's Evan Spagnoletti, Lucas Spagnoletti, Pierre Leroy and Max Leroy have all notched times that qualify them for the state swimming and diving championships in one or more events.
All four Blue Devil swimming stars first tip their toes into the water shortly after they began walking, possibly even before knowing these teenagers. They have been in the pool for many years, swimming for local clubs and for Huntington High School.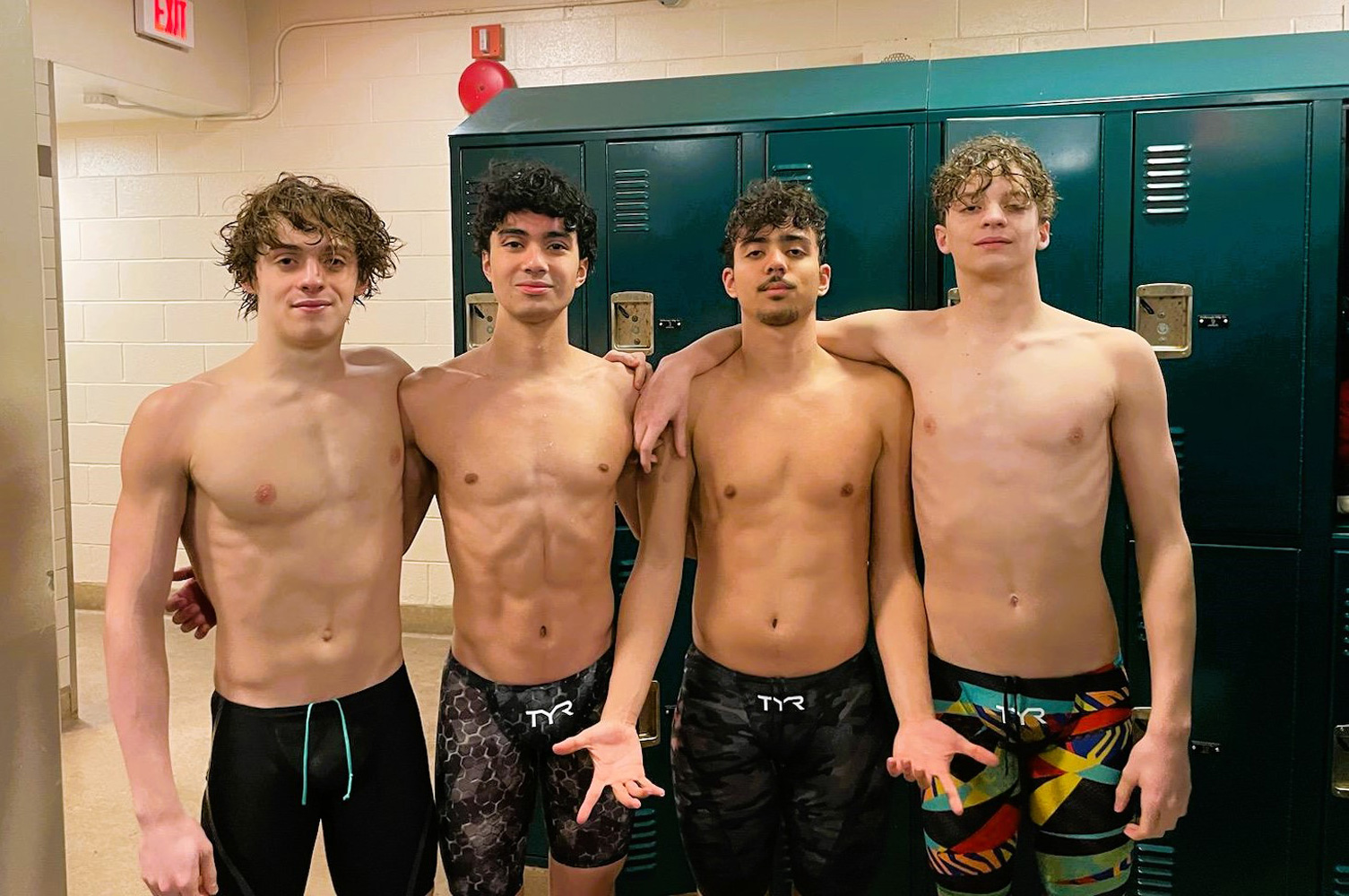 Huntington coaches Meg McConnell and Chris Helmke and their counterparts from the combined team from Harborfields and Walt Whitman are proud of the group, all of whose members are expected to compete for state medals at Ithaca.
Evan Spagnoletti and Pierre Leory are seniors. Lucas Spagnoletti is a junior and Max Leroy is a sophomore.
The four gifted athletes and their teammates will compete in League I swimming championships at Hauppauge on January 31 and in the Section XI championships on February 11. But their spots in the state meet are secure based upon their qualifying times.
"Although I am very excited that we qualified for states, the job is not finished," Evan Spagnoletti said. "We still need to fight and train in order to reach our maximum potential before we are ready to compete at states."