Blue Devil Fencers Win Alan Kuver Memorial Relay
The Huntington boys' and girls' fencing teams captured the Alan Kuver Memorial Relay tournament, besting nine other high schools in an all-day competition that played out in Louis D. Giani Gymnasium and two cafeterias.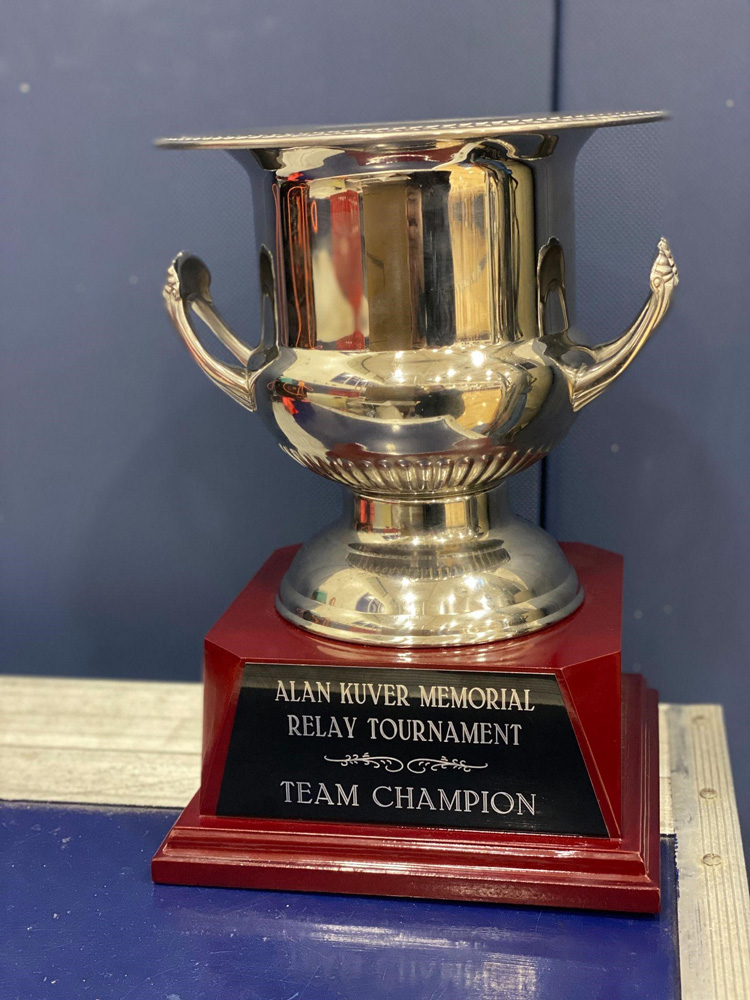 Previously known as the Huntington Relay Carnival Tournament, the event was renamed to honor longtime Blue Devil fencing coach Alan Kuver, who passed away in 2014. "This was the first time we were able to host this tournament since 2020," Huntington head coach Michelle O'Brien said. "In 2021, we were still under COVID related protocols and the season only got started in January and last year there was an upsurge in COVID infections, so we weren't able to hold it.
At this year's event, the Blue Devils performed splendidly. "For many of the team members this was their first time in a 'team' event, where the saying is 'first to 45 wins,' O'Brien said
For the first time in recent memory, numerous Blue Devil squads (sabre, foil and epee) garnered medals, including:
• Men's Sabre-Bronze: Tim Kusterbeck, Benjamin Edgar-McNerney, Dominick Vidota, Thomas Galacia
• Men's Foil-Gold: Peter Gaal, Abdiel Castillo, Jake Amend, Chase Williams
• Men's Epee-Silver: Liam Tucker, Jeffrey Garcia, Cole Lima, Sam James
• Women's Epee-Gold: Allie Malone, Layna Abraham, Daniella Garcia
The fine showing helped the Blue Devils win the team champion cup, something that assistant coach Vincent O'Garra said hasn't happened in many years.
"Our parents did a great job running the concession stand and the fencing team would like to thank all of them for their help and support; they would also like to thank the security, supervision and maintenance staff for their hard work in the day running successfully and safely," O'Brien said. "A very special thank you to the physical education and athletic department, especially Nicole Haas for ensuring our medals arrived and were able to be given to the winners."
The Blue Devils will host its annual Senior day meet next Thursday in the Jack Abrams STEM Magnet School gym where Huntington holds its fencing matches. "Come check it out," O'Brien said.