Blue Devils Look to Future with Ambitious Goals
With his first year with the program in the history books, Huntington varsity boys' basketball head coach Peter Lipka's goals include continuing to build a positive culture; instilling a solid work ethic and compiling more wins so the Blue Devils can qualify for the playoffs. It's an ambitious agenda and the campaign to accomplish all of it has already begun.
Huntington took its lumps in 2022/23 and then some, but it wasn't for a lack of trying. The roster to a man played hard for Lipka and surprised more than one team with its competitiveness.
"The team bought in from day one," said Lipka, who previously served as an assistant coach at the US Merchant Marine Academy and LIU-Post. "They worked tirelessly through the ups and downs and never hung their heads. They had a fighter's spirit to go along with a positive attitude. They were an absolute pleasure to coach."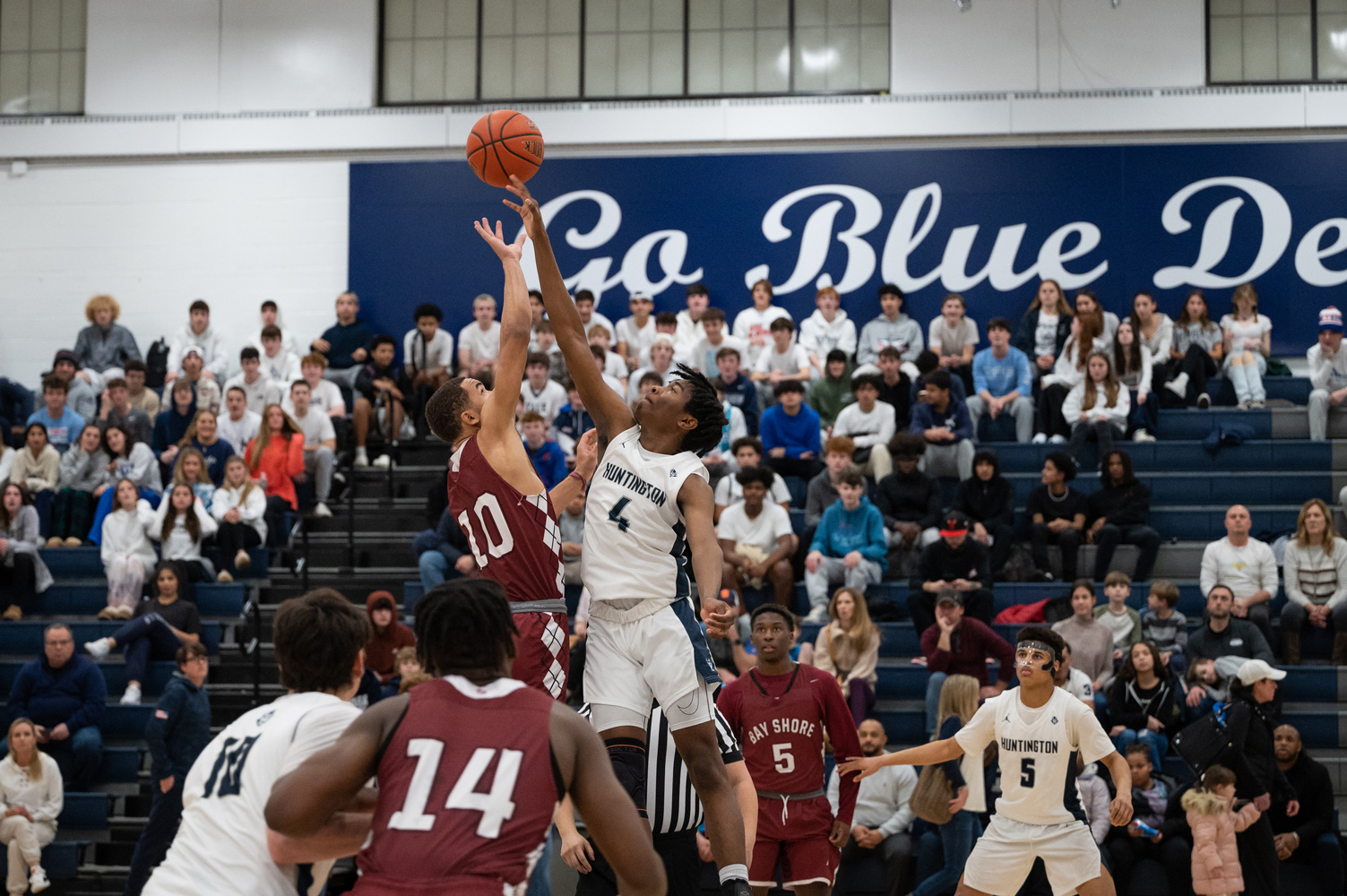 Hunter Borenstein garnered All-League honors after averaging 17 points per game in his senior season. Joshua Stephen averaged nine points. Jimmy Viola was named to the All-Academic team. Borenstein, Stephen and Viola captained the team and all three will be missed after they graduate in June.
"Hunter is a tireless worker," Lipka said. "He's put in the time to perfect his offensive skillset and he is a willing rebounder. He was our leader on the court this year."
Stephen also made notable contributions to the Blue Devil cause. "Joshua possesses great athleticism and offered the team a defensive presence," Lipka said. "He was a great teammate."
The highlight of the season came at Walt Whitman when the Blue Devils downed the Wildcats in an exciting game, 39-38. It was Lipka's first win as coach and came before a crowd of more than 400.
Huntington's key returnees in 2023/24 look to be Jordan Jones, James Vohs, Nicholas Plachta, Justin D'Eloia, Harry Baliber, Eli Soric, Tom Girimonti and John Genova.
An intramural program for current J. Taylor Finley Middle School eighth graders and Huntington High School students is already underway. There are plans to play in off-season leagues. A summer camp for younger players is also planned.
Lipka is determined to build a strong program. His staff includes varsity assistant Kevin Thorbourne, JV coach Jake Torres and Finley coaches Tim Madden and Jordan Ioviero.
A new league format is in the process of being approved in Section XI. It will be more advantageous to Huntington than the one the Blue Devils played in this past season.
This marked the first season in many years that Finley fielded two boys' basketball teams, effectively doubling the number of players who will be advancing annually to the high school program. That depth is expected to serve the Blue Devils well in the future.