Aisy Franciscovich Creates Exceptional Block Print Artwork
Aislyn Franciscovich is one of Huntington High School's best young artists. The senior exudes creativity and possesses an ability to articulate her point of view in a way that few can match.
Ms. Franciscovich recently participated in the Huntington Arts Council's "Nightmare on Main Street" initiative for student artists in grades 6-12. Students were invited to submit work inspired by the following statement by the exhibition's juror, Lauren La Bella: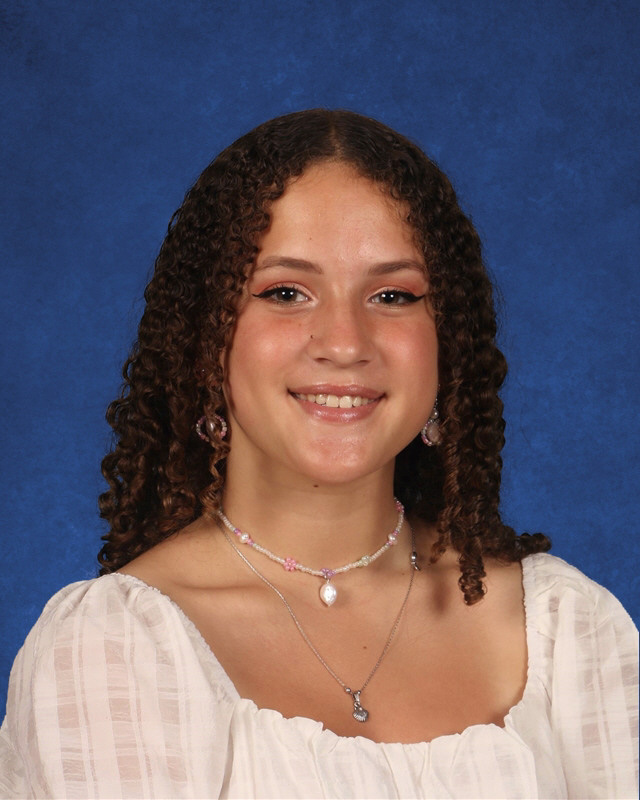 "During the Bubonic Plague, the Plague Doctor became a momento mori, a symbol for one's last earthly moments, as this was usually the last thing a person would see before meeting their death. The long beak of the mask was filled with herbs and spices that were believed to filter out the "bad spirit", protecting the wearer from those he was visiting; the long, waxy coat and hat protecting their skin and clothes underneath. A long staff was used to make contact with the bodies without having to touch them directly. This ominous uniform, once functional and commonplace, became a masquerade costume for those celebrating the Venetian Carnival, a time where one could conceal their identity while partying and living freely for a short time, once a year. This frightening yet beautiful disguise was just one of the many characters to choose from. Similarly, Halloween is a once-a-year opportunity to disguise yourself or be unknown, and to celebrate the darker parts of life. In the medium of your choice, show us how you interpret these concepts."
It's a lot to take in and has to be read and re-read many times over with sufficient reflection in between.
Ms. Franciscovich created an exceptional block print measuring 11.75" x 17.5" that she titled "Trick or Treat on Main Street."
"Halloween is a celebration of life," wrote the teenager in an artist's statement that accompanied her work. "It allows us to cherish the memories of those who have passed while celebrating the new memories we are creating. Anonymity is the main reason for my use of ghosts; they have such a simple shape that each one is the same. One of the most amazing parts of this day is the face that anyone can be anything."