November 29 , 2022
Huntington senior Kathryn Montefusco did her best to shake off illness as the Blue Devil great swam to All-State honors in two events at the New York State Swimming & Diving Championships in Rochester.
The Villanova University commit had been under-the-weather for some time in the run-up to the state finals, but Montefusco soldiered on without much complaint. She placed high enough in both the 100 breaststroke and 200 individual medley to claim All-State honors at the NYSPHSAA championships.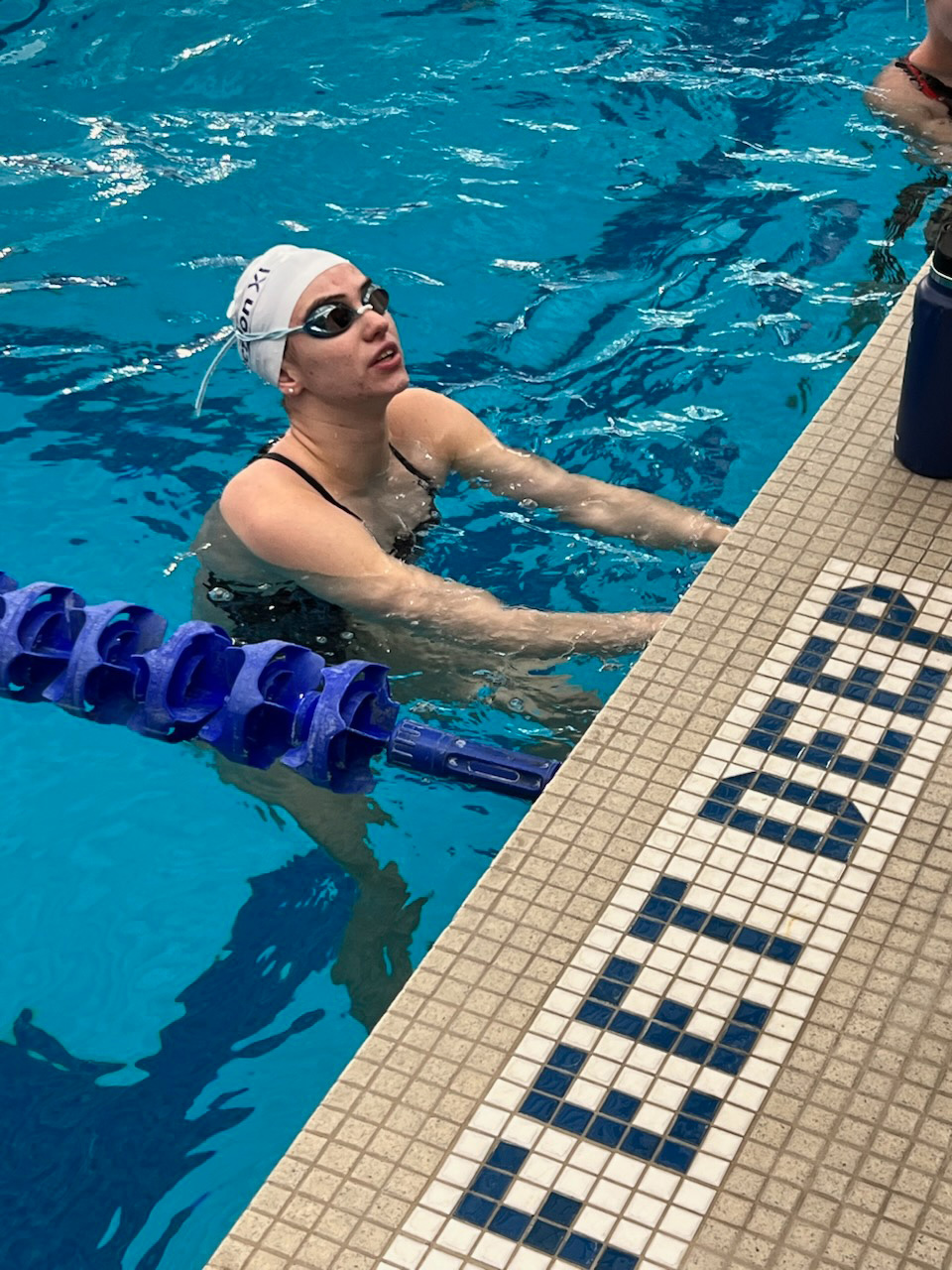 Kathryn Montefusco in the pool at the state championships in Rochester.
"For six years, Kathryn has been a consistent, amazing athlete and a driving force on our team with incredible speed," said Christopher Helmke, Huntington's head coach. "She is a specialist in all strokes and qualified for the states in five individual events this season. Kathryn has helped propel our team forward, adding to our success at every turn."
Montefusco, who made several earlier trips to the state championships as an underclassman, proved in Rochester that she is a gamer. "This wasn't her best states' performance due to illness," Helmke said. "She had to ice her ribs before one of the events. They were sore due to her coughing. But she still made All-State in both events. She's a great kid. She will be missed."
The teenager qualified for the state championships in the 200 individual medley, 100 breaststroke, 100 freestyle, 100 breaststroke and the 50 freestyle. "Qualifying in five different events is a great personal achievement," Helmke said.