Brenden Cusack
1-631-673-2003
Brenden Cusack has been Huntington High School's principal since July 1, 2015. He earned a Bachelor of Arts degree in education at SUNY New Paltz in 1995 and a Master of Science degree in adolescent education/English 7-12 at CUNY Queens College in 2002. He obtained a professional diploma in school administration and supervision at CUNY-Queens College in 2005.
Prior to being named principal, Mr. Cusack served as Huntington High School's assistant principal for three years. He earlier worked as assistant principal at Hicksville High School for three years. Prior to that position, he was an administrative dean at Walt Whitman High School for four years.
A Freeport High School English teacher for eight years, Mr. Cusack taught Advanced Placement literature and theatre arts, served as a class advisor for four years, chaired the Middle States Committee on Educational Programs and produced school plays. He has also been employed as an assistant principal of the Freeport School District's summer school program and assistant principal and principal of the Western Suffolk BOCES regional summer school.
Since coming to Huntington in 2012, Mr. Cusack has embraced the high school's academic, co-curricular and athletic programs and worked tirelessly to improve the student experience. He can often be found during after school and evening hours attending games, plays, concerts and induction ceremonies and meeting with students and parents.
The veteran educator maintains memberships in the Huntington PTSA, Huntington SEPTA, Suffolk County High School Principals Association, Association for Supervision and Curriculum, National Association of Secondary School Principals and the Council of Administrators and Supervisors.
Mr. Cusack participated in school leadership training at Harvard College in 2015. He is entering his 27th year in education.
---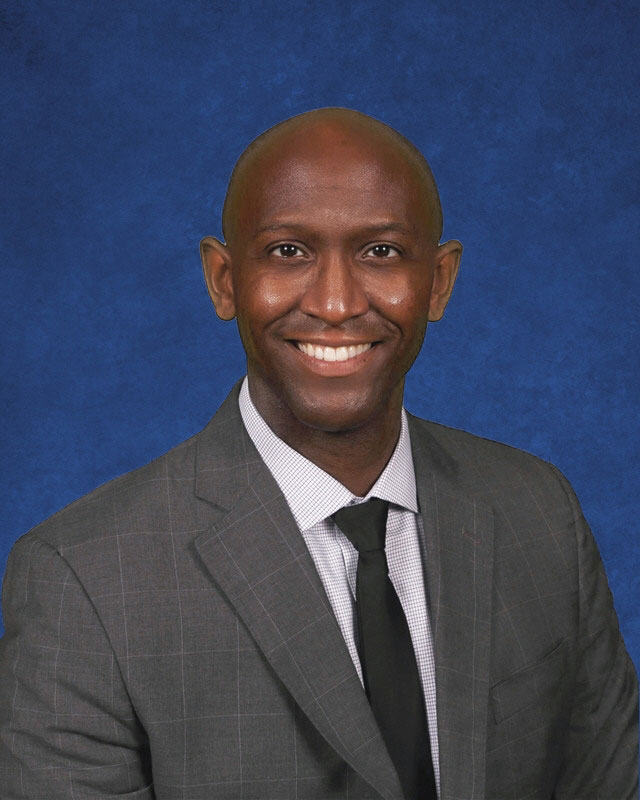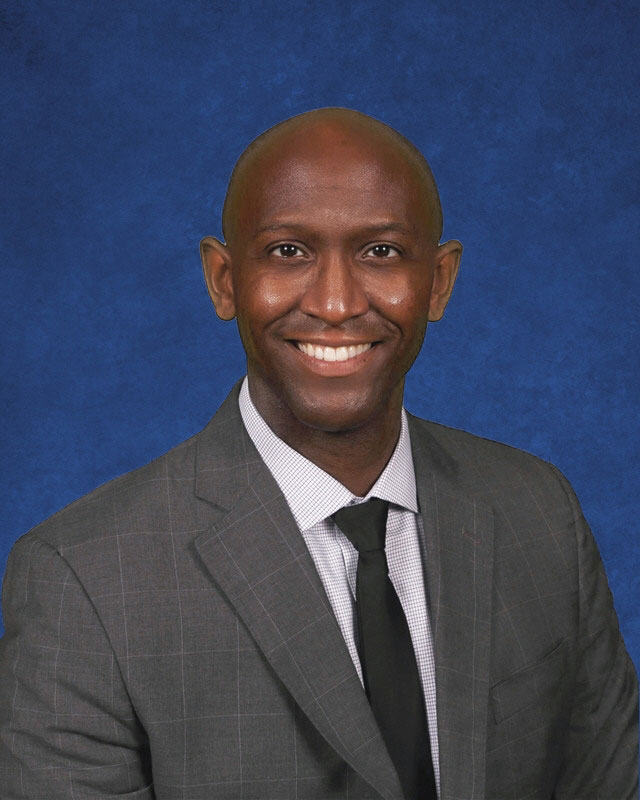 Gamal Smith
1-631-812-4020
Gamal Smith has been an assistant principal at Huntington High School since July 2015.
Mr. Smith obtained a Bachelor of Science degree in biology and pre-med studies at Clarkson University in Potsdam, New York, where he also played on the varsity basketball team for four years. He earned a Master of Science degree at Mercy College in the Bronx and studied for his state administrative certification at Touro College in Manhattan.
Prior to joining Huntington's administrative ranks, Mr. Smith worked as a teacher and lab instructor at Richmond Hill High School and John Adams High School, where he also served as dean of students. He was assistant principal at John W. Dodd Middle School in Freeport, dean of students/discipline at Brooklyn Lab School, assistant principal and science department chairman at Dr. Richard Izquierdo Health & Science Charter School in the Bronx, assistant principal at PS 212 in the Bronx and dean of students and a science teacher at PS 254 in the Bronx. He was also principal of Nassau BOCES PATH (Positive Alternative Twilight High School) for a year.
Mr. Smith has worked for several years as the assistant principal and principal of the Western Suffolk BOCES summer school program.
Over the years Mr. Smith has helped spearhead many initiatives at schools where he has worked, including Saturday, after school, extended day and early college awareness programs and science fairs and expos.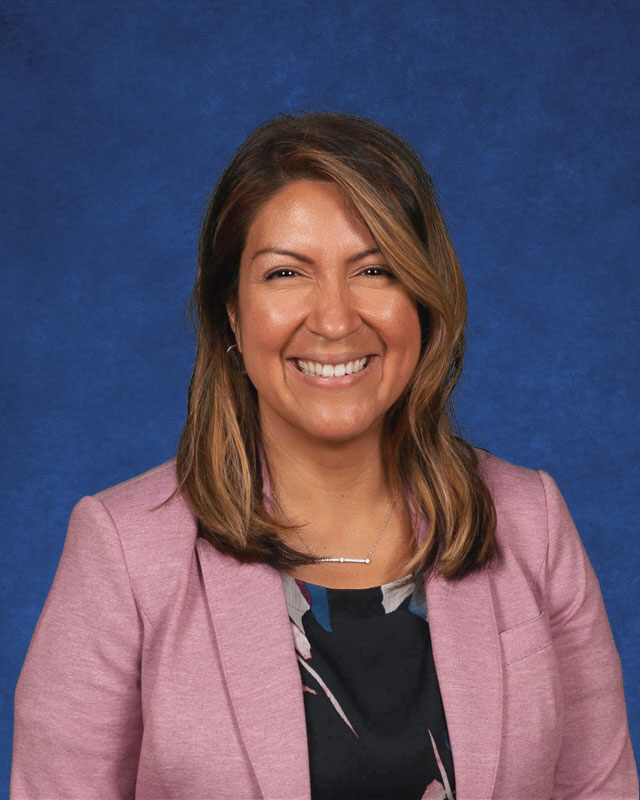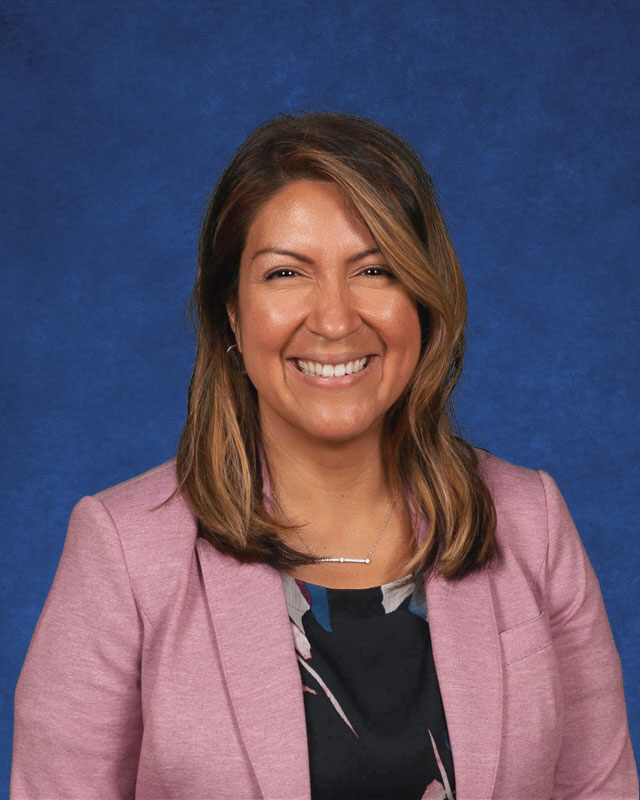 Jully Williams
1-631-673-2009
Jully Williams has been an assistant principal at Huntington High School since September 2021. She obtained an Associate of Arts degree at Suffolk Community College in Selden. She earned bachelor and master degrees at Adelphi University in 2006 and 2009, respectively. She holds an Advanced Graduate Certificate in Educational Leadership from Stony Brook University.
At the time of her appointment, Ms. Williams had been working as an English as a new language teacher in North Babylon, where she had been on the faculty since August 2011. She has also worked at SCOPE and at Suffolk Community College as an adjunct professor.
Ms. Williams completed administrative internships at North Babylon and Central Islip while studying at Stony Brook for her state certification. She worked as a dean in the Western Suffolk BOCES summer program at North Babylon in 2021.