June 15, 2022
Daniel Moya is making it as a filmmaker. The Huntington High School Class of 2013 member, who went on to study at USC's top rated film school will show his new movie, "18½" tomorrow night (Thursday) at the Cinema Arts Centre at 7:30 p.m. Tickets are available online or at the ticket office.
The writer and producer of the new film, Mr. Moya will be on hand to discuss the movie, which runs 89 minutes. The title refers to a gap found in the tape recordings of Richard Nixon's Watergate related conversations in the Oval Office. Most people concluded the gap was caused by the purposeful erasure of a particularly damning segment. The president's secretary, Rose Mary Woods, took the blame for the gap with a far-fetched explanation that few believed.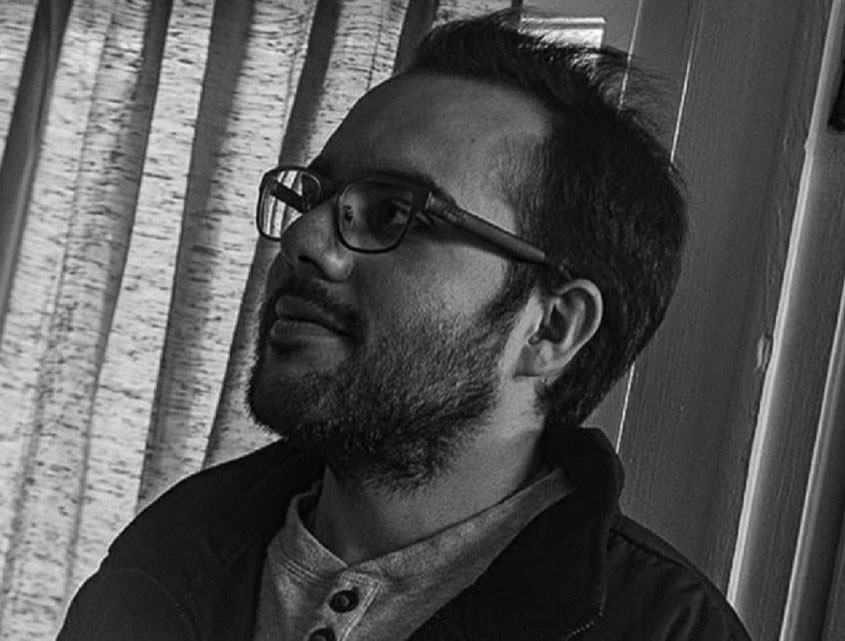 Huntington alum Daniel Moya will show his new film on Thursday night.
The new film is historical fiction. A mix of political conspiracy thriller and dark comedy, it's just plain fun to sit back and watch it all unfold. The movie has won many awards at festivals since it debuted last fall at Woodstock. A digital release is planned for July 5.
The cast includes Willa Fitzgerald, John Magaro, Vondie Curtis Hall, Catherine Curtain, Richard Kind, Sullivan Jones, Alanna Saunders, Claire Saunders, Marija Abney, Lloyd Kaufman, Ted Raimi, Jon Cryer (yes, that Jon Cryer), Bruce Campbell and Chris Quintos Cathcart.
The film has played to great reviews. "18½" "spins a delightful and fascinating yarn from one of the most famous enigmas in modern American political history," according to a teaser. "In 1974, a White House transcriber (Willa Fitzgerald) finds the only copy of the infamous 18½-minute gap in President Richard Nixon's Watergate tapes, but her attempts to leak it to the press run afoul of hippies, swingers and nefarious forces." 
Mr. Moya left his mark as one of Huntington High School's top video arts students ever. His short films earned glowing reviews along with a devoted following in the community.
A 2017 USC film school graduate, Mr. Moya wrote, directed, produced and acted in his first feature film, "Rental," which was about the last video store on earth in 2015. He co-wrote and produced the 2019 horror comedy, "Killer Kate!" "18½" was released in more than 50 cities on Friday, May 27 and continuing throughout June.
The Huntington alum studied at the Lee Strasberg Theatre and Film Institute for 10 years. He worked on Dan Mirvish's film, "Bernard and Huey," in various capacities throughout its pre-production, production and post-production.
"18½" was filmed on location at the Silver Sands Motel and Beach Cottages, Front Street Station diner and the Greenport American Legion, all in Greenport.
"This is no dry political thriller; it takes one possible theory and treats it with both humor and suspense while staying as faithful as possible to known facts...." writes reviewer Marie O'Sullivan of The Movie Isle. "The small cast works really well together and I particularly liked Willa Fitzgerald as Connie, a quick-witted and intelligent woman who keeps a clear head even in situations where she might feel totally out of her depth. We will probably never know the content of those 18½ minutes for sure, but this version of events is highly entertaining and – in comparison to some other political conspiracy theories which abound – perhaps not even completely implausible. A fun ride!"
Thursday night movie-goers won't be disappointed if the reviews are any indication.
"….it's a film that sticks in the mind after you've watched it," writes Matt Zoller Seitz of RogerEbert.com. "Every choice is made with confidence, but from an intuitive place, like decisions made by a lucid dreamer."
"Just when you thought we might have covered this dark chapter in American history from all angles, along comes the slyly subversive, occasionally loony and thoroughly entertaining '18½ ,' which is fictional and yet contains essential truths and clever insights throughout," writes Richard Roeper of the Chicago Sun-Times.