July 25 , 2022
Emily Plachta starred on the playing field and in the classroom during her four years at Huntington High School, earning honors academically and with the Blue Devil soccer, basketball and lacrosse teams. The Class of 2022 member is this year's recipient of the John Bosco Memorial Scholarship.
Named a Distinguished Senior after compiling an academic grade average of at least a 90 during every semester of high school, Ms. Plachta is an Advanced Placement Scholar with Distinction. A member of seven honor societies, she has been recruited to play basketball at Case Western Reserve University in Cleveland, Ohio. She plans to study engineering.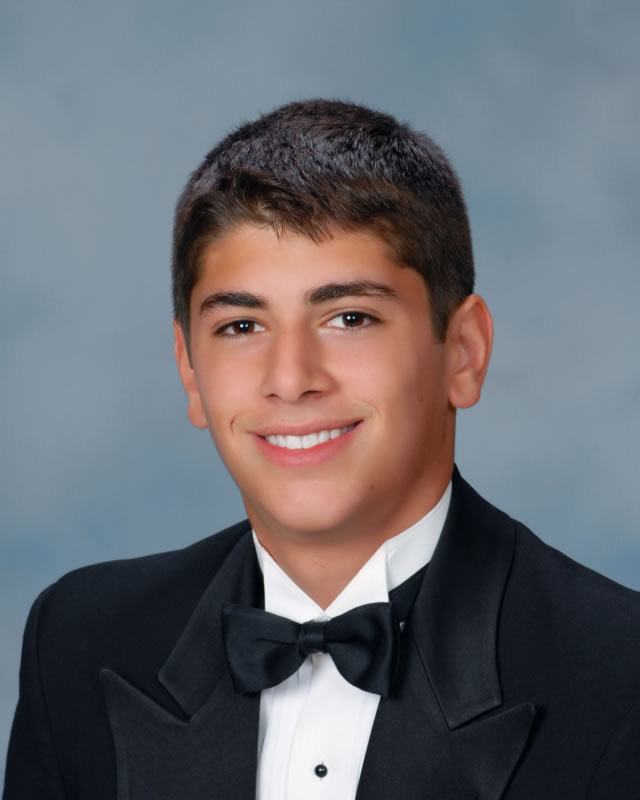 Huntington Class of 2012 member John Bosco.
Ms. Plachta credits her success to going the extra mile, character, late nights, amazing friends and a wonderful family. She lives by the philosophy: "To be extraordinary, you have to put in that 'extra.'"
The MVP Award recipient of the Suffolk Senior All-Star basketball game, in which she scored 27 points, served as president of Huntington's Science Honor Society chapter.
The John Bosco Memorial Scholarship honors a member of Huntington's Class of 2012 who was struck and killed by a car in January 2015 while crossing the street during a family vacation in Florida.
The terrible tragedy broke the hearts of Mr. Bosco's family, friends and former teachers and coaches. The Blue Devil lacrosse alum was studying at SUNY College of Oneonta at the time of his passing.
In the ensuing weeks and months, Mr. Bosco's family and friends joined together to create a scholarship in his honor. The John Bosco Memorial Scholarship was presented for the first time in June 2015 with the initial awards going to seniors Marina Siegel and Brendan Wirth.
The criteria for the John Bosco Memorial Scholarship includes:

• It is open to Huntington High School seniors.
• Applicants should have an interest in the study of science.
• Applicants should demonstrate a caring spirit, creativity, helpfulness, leadership, integrity and reliability.
• Applicants should explain in an essay not only their interest in science, but how their experiences have benefitted the Huntington community.
• Two letters of recommendation, including one from a Huntington High School teacher and another from a mentor outside of school are required.
Mr. Bosco was active with Young Leaders, a local youth development organization. He interned at Town Hall. The teenager had an easygoing presence around the high school, where he enjoyed many close friendships.
John Bosco Memorial Scholarship Recipients
2022 Emily Plachta
2021 Not awarded
2020 Charles Forte, Shyann Maragh-Jean-Baptiste Ryan Williams, Holly Wright
2019 Evelyn Hernandez-Veliz, Edgar Rivas Lizama
2018 Not awarded
2017 Ryan Stieve
2016 Caroline McCartney, Caroline Petrozzo
2015 Marina Siegel, Brendan Wirth