July 1 , 2022
Charlie Girimonti and Regan Sansiviero made every minute count the past four years. The two highly regarded members of Huntington High School's Class of 2022 are this year's recipients of the coveted Kleet Lumber Scholar Athlete Awards.
The Kleet family has always given back to its community. Located on Park Avenue in Huntington, Kleet Lumber has been serving local families and contractors for decades. No one cares more about the young people who live here so the Kleet family has funded a pair of $500 scholarships and earmarked them for exceptional students who combine academic and athletic excellence with leadership and community service and all the other essential qualities needed to be regarded as a good classmate and teammate.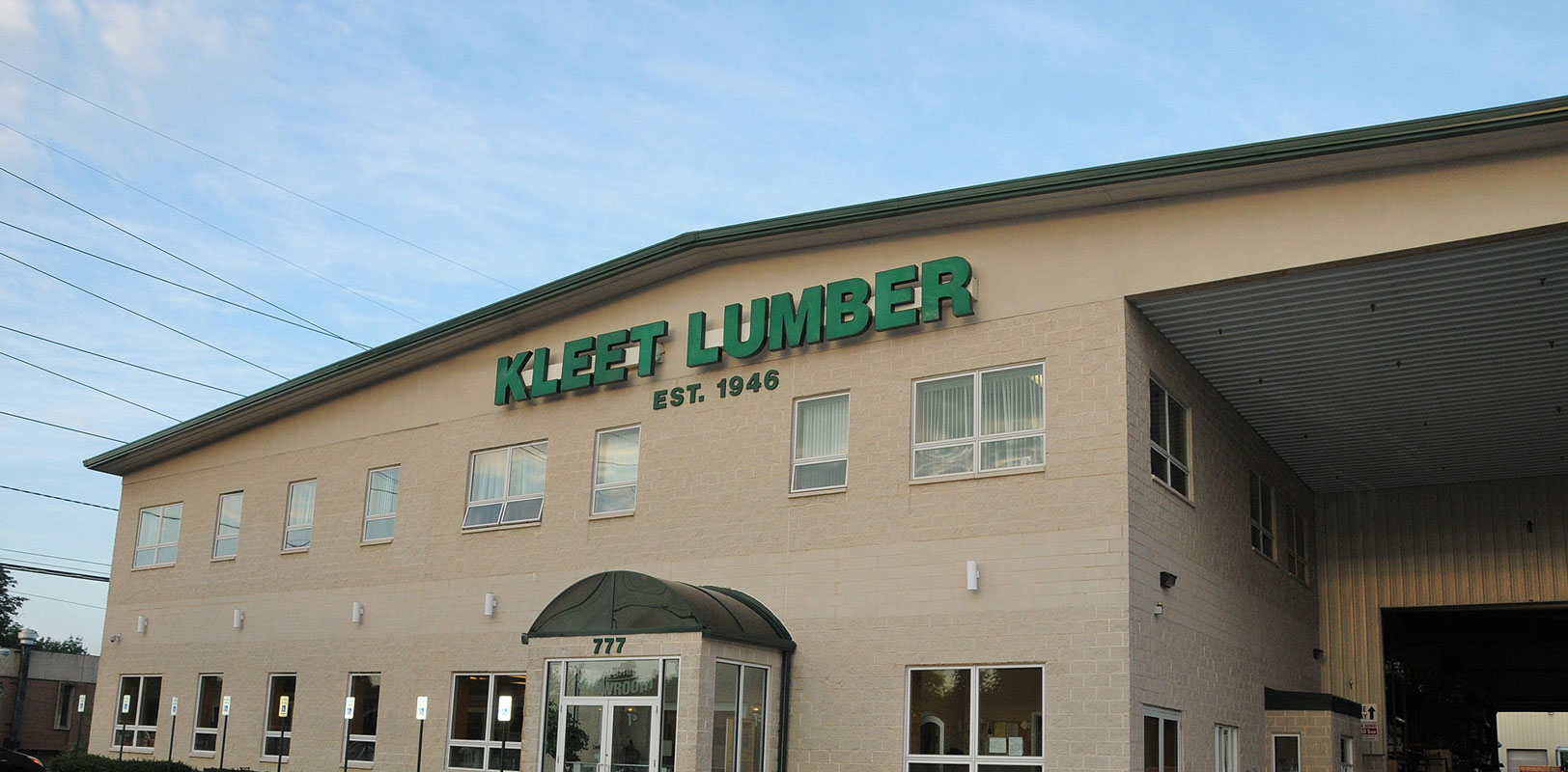 Kleet Lumber was established in 1946. It is located on Park Avenue in Huntington
The two $500 Kleet Lumber scholarships, which the family has funded since 2016, demonstrates its desire to recognize and reward all-around excellence.
The scholarships were presented during the 54th annual Blue Devil senior athletic awards night in the Huntington High School auditorium. Huntington Booster Club President Joseph Mattio announced the names of this year's recipients to a crowd of several hundred.
Charlie Girimonti is a three-year member of the Blue Devil varsity basketball team. A member of six separate academic honor societies, he has achieved high honor roll during each academic quarter throughout the past four years. A member of the Huntington Foundation's Youth Board and treasurer of the Math Honor Society, he interned with math teacher JoAnn Ferazi and at STEINBERGANNA Wealth Management, a local company that works with hedge funds and retirement plans.
Mr. Girimonti has volunteered through his church for many different events over the years. He plans to attend Villanova University in the fall and study business analytics.
Regan Sansiviero is a dedicated athlete as well as a motivated student and community member. She has captained the Blue Devil varsity tennis, basketball and lacrosse teams. A high honor roll member, she has been inducted into the National Honor Society and the English Honor Society. She was repeatedly recognized as a New York State Scholar-Athlete during every sport season.
Ms. Sansiviero garnered All-League and All-Division honors in tennis and All-Division in lacrosse and was named to the Academic All-County basketball team. In addition to maintaining a busy schedule with athletics and academics, she was a member of community service focused clubs, including Key Club and Interact. She has volunteered for initiatives focused on helping others. She has been recruited by Bucknell University to play on its women's lacrosse team. She plans to study business at Bucknell's Freeman College of Management.
Kleet Lumber Scholarship Recipients

2016 Katie Reilly, Vincent Fredericks
2017 Leanne Daly, Donald Stewart
2018 Tyler Gerbavsits, Isabella Annunziata
2019 Henry Cartwright, Alyssa Sorensen
2020 Catherine Jamison, Christopher Weber
2021 No awards
2022 Regan Sansiviero, Charles Girimonti