January 10, 2022
The 2022 edition of "The Huntingtonian," the annual yearbook of Huntington High School is taking shape. The volume is currently on sale through January 30 at a discount price of $85. The cost will increase to $95 effective January 31. So order now.
It happens all the time. A Huntington High School senior decides not to order a yearbook and later regrets it. When they realize the mistake, a copy of the book is usually no longer available.
To make sure you secure one, log onto www.buytheyearbook.com. Enter Huntington High School's code: 701246. Ads of various sizes can also be purchased at the same link.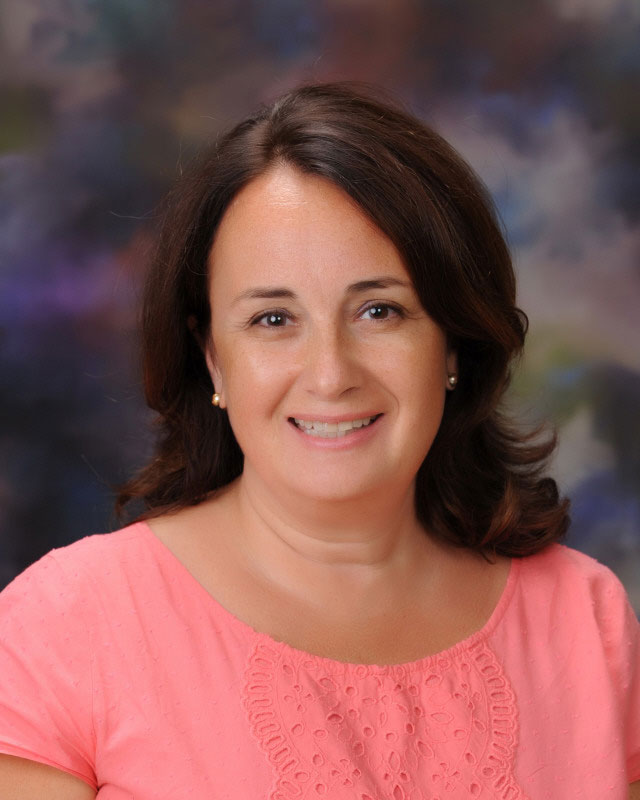 Huntington High School yearbook faculty advisor Elizabeth Casazza.
This year's yearbook club is led by faculty advisor Elizabeth Casazza. The executive board includes Sophia Segal (president), Maddy Bavaro (head project manager and photographer), Anna Bell Young (photographer and co-vice president), Brenda Jandres-Benitez (co-vice president), Laura Curtin (secretary) and Leah Sheran (treasurer).
Senior Erik Flores is designing the yearbook cover. Yanira Rivera and Stephanie Wickey are coordinating social media efforts. Leda Roldan and Allison Quinn are handling writing duties. Contributors include Stephanie Contreras-Garcia, Christian Chabla-Leon, Christopher Granados, Kaylee Splendorio and Mary Marinello.
"So far, we have been making very productive progress with the yearbook," Ms. Segal said. "I am very impressed by the work of the club. There has been continued effort by every member. I am also so glad to have Señora Casazza as an advisor, as she always helps students understand how to work the yearbook website since it is a new virtual model that we use to create it. I know that this yearbook will be great because of the amazing work by all of my peers and because of the help from Señora Casazza."
Ms. Segal is playing perhaps the key role in the publication. "Sophia that has been involved in the yearbook for the past two years," Mrs. Casazza said. "She's organized and has meticulously led meetings, making sure we meet our deadlines. Maddy [Bavaro] is new to our yearbook club, but has decided to join as a senior and makes sure everyone is included. She has shown great enthusiasm and has contributed many ideas. She also has contributed with her talent as a photographer. We are fortunate to have her part of the yearbook this year." 
Huntington's School Heritage Museum includes copies of every high school yearbook published since 1930. (There was no yearbook published in 1933 as the Great Depression deepened.) Prior to 1930, smaller sized pamphlets were issued annually. They were more literary in nature, but did contain some recaps of events, clubs and sports teams. Those pamphlets are also in the School Heritage Museum's collection.
"The 2022 yearbook has been coming along pretty well," Ms. Bavaro said. "It's nice to see the effort paying off with how it looks. I'm excited to see the final product in print in the next couple of months."
There's still much work to do, but the yearbook club members believe the 2022 edition is going to be something really special.
"The yearbook is coming along great," Ms. Curtin said. "Everyone is putting in work, giving their ideas for how to improve things."