April 14, 2022
Rachel Morina is enjoying a spectacular junior year at Huntington High School. Among her many pursuits is collaborating with classmates Nadeera Ali and Lauren Gennarelli on an intriguing project in the science research program.
"The Effect of CRISPR on the Lacz Gene in E.coli," sounds like an intimidating project title, but the goal is somewhat simple, although far from easy. Ms. Morina and her research partners seek to complete a deletion of the lacz gene in E.coli via us of CRISPR.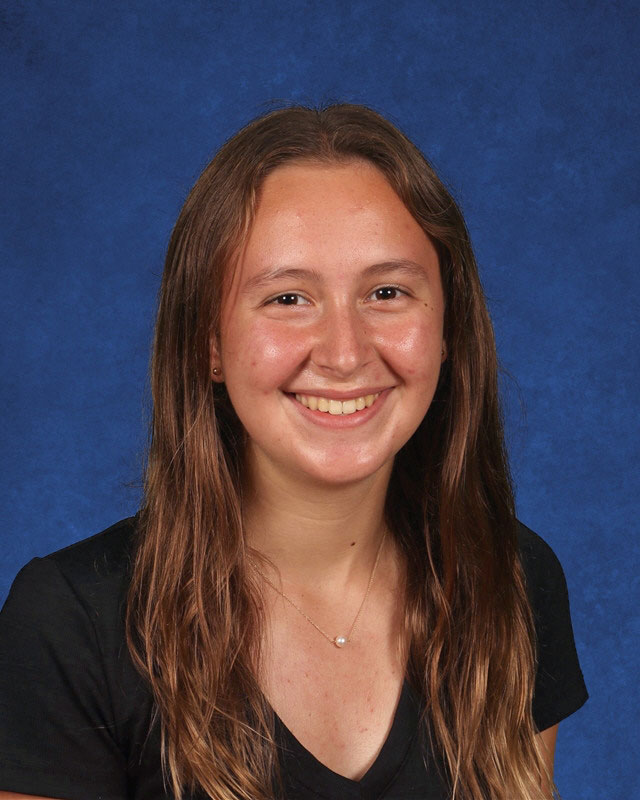 Huntington High School junior Rachel Morina.
"CRISPR is a technology that can be used to edit genes and, as such, will likely change the world," according to New Scientist. "The essence of CRISPR is simple: it's a way of finding a specific bit of DNA inside a cell. After that, the next step in CRISPR gene editing is usually to alter that piece of DNA."
CRISPR remains cutting edge. "CRISPR is a highly precise gene editing tool that is changing cancer research and treatment," according to the www.cancer.gov website. "Ever since scientists realized that changes in DNA cause cancer, they have been searching for an easy way to correct those changes by manipulating DNA."
Regarding the Huntington High School project, Ms. Morina and her partners hope their work will show the effectiveness and efficiency of the CRISPR cas-9 system. The teenagers believe it is important because of the possible uses for CRISPR in the future.
The research topic and the project that followed began with the three partners' shared interest in genetics and more specifically, genetic engineering. This led Ms. Morina to the idea of using CRISPR.
"This is my first year taking science research and I am very excited to be doing such an interesting project," Ms. Morina said. "I have learned valuable skills about laboratory techniques that are used in most genetics based research and experiments. These will be applicable to many things that I hope to pursue in the future."