September 30, 2021
A Huntington High School bowling team will step onto the lanes for the first time in three decades after the sport was brought back to life by Superintendent James W. Polansky.
Bowling was dropped from the Blue Devil sports lineup in the early 1990s, but Mr. Polansky thought current students might have a fun time participating in the sport so with his encouragement the athletic department has reintroduced the game.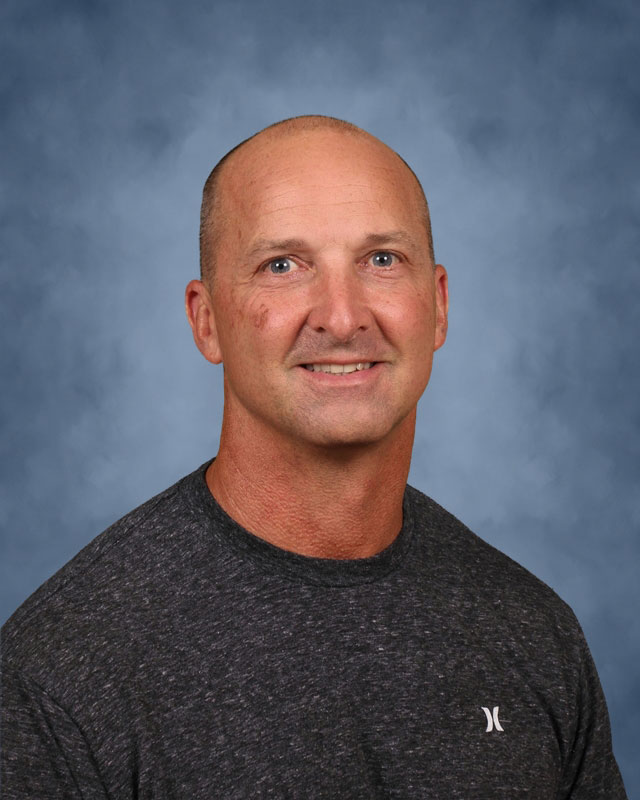 Chris Taylor will be Huntington's first varsity bowling coach in about 30 years.
Uniforms (gorgeous blue polo shirts and shorts) have been ordered; district trustees have appointed a coach in high school physical education teacher Christopher Taylor; Section XI has issued a schedule of 18 meets and a home base has been secured at Larkfield Lanes in East Northport.
A new Unified bowling program has also been added to the winter season offerings. Trustees appointed special education chair Linda Costello-Roth as that team's coach.
A tentative schedule has the varsity bowling team playing home and away matches against Deer Park, Northport, Harborfields, Walt Whitman, Smithtown, Commack, Hauppauge, Half Hollow Hills and Brentwood. Most of the matches will be held at Larkfield Lanes since that is also the home site of Northport and Harborfields.
There is a chance of small changes to the schedule, which will be finalized in about two weeks. Several other high schools have added teams and Section XI is still organizing some of the northwest Suffolk schools into leagues.
The team will practice and play several days of the week beginning November 15. Practices will run from 3-5 p.m. "We will work to get our scores up and have fun doing it," Taylor said. "Everyone is welcome to give it a try."
Athletes who want to play on either of the teams will have to submit proof of a physical exam and a current interval health history form to the nurse prior to participation.
Both boys and girls are eligible to play on the team. Since Huntington doesn't have separate boys and girls teams, everyone is welcome to join the one team.
Taylor has been talking up the sport in the high school gym to build interest. Any student in grades 9-12 is eligible. Interested? Seek out Taylor during the school day or send him a message at ctaylor@hufsd.edu.

Unified bowling team to debut
Unified bowling is a varsity level sport that features Special Olympians paired with general education students who serve as teammates and assistants on the co-ed rosters.
Mrs. Costello-Roth is thrilled to be the first coach of Huntington's Unified bowling team and she expects it will generate plenty of interest. She believes the practices and meets will be fun for everyone.
Interested in participating in the new Huntington Unified bowling team? Send a message to Mrs. Costello-Roth at lroth@hufsd.edu.
Section XI doesn't formally schedule Unified bowling meets, leaving it up to individual high schools to arrange their own contests. Mrs. Costello-Roth thinks that won't be a problem. "We will put together our own schedule and work together so everyone has a great time," she said. She has already spoken with the coach at Northport, which has dozens of students involved in its program.
More than five dozen high schools in the state offer Unified bowling, but the program is still taking root in Suffolk. It receives media coverage in the Buffalo, Albany, Syracuse and Binghamton areas.
Participation in the Unified Sports program is "rooted in the principle of meaningful involvement which ensures that every player is given an opportunity to contribute to the success of his or her team through their unique skills," according to NYSPHSAA. "Inclusive activity is among the most conducive ways to break down stereotypes and foster relationships."

The Special Olympians on the team will take leadership roles.