September 20, 2021
The Huntington High School golf team is sinking all of its putts as the Blue Devils opened the season with wins over Commack and Walt Whitman.
There are 22 golfers on this year's roster, making it perhaps the largest turnout ever. Head coach Michael Marinello is being assisted by volunteer coaches James Graber and Bob Colvin, who are both thrilled to be able to share their love of the sport with the teenagers.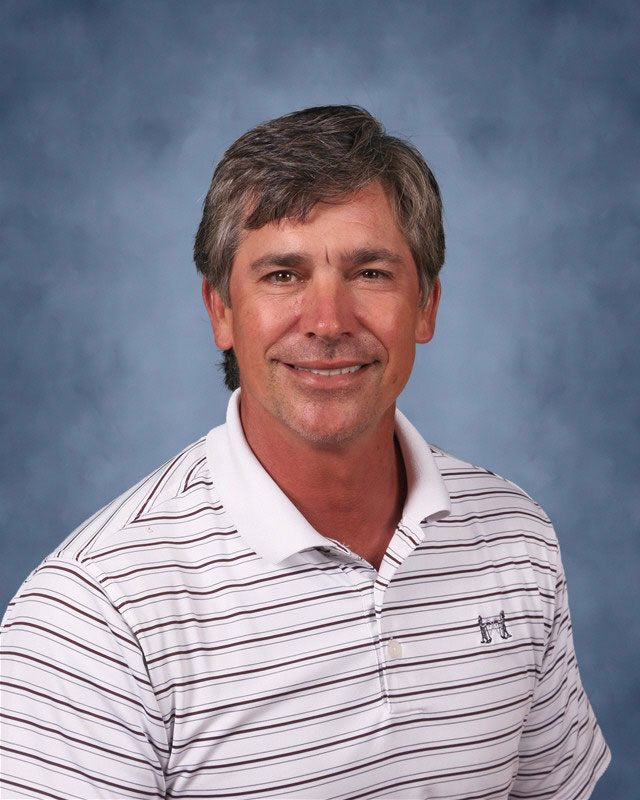 Veteran Huntington High School golf coach Michael Marinello.
"It was been a big week for Huntington golf," said Marinello last Friday. "We welcomed two new coaches to the program in Coach Graber and Coach Colvin and we defeated Walt Whitman, 6.5-2.5. We are  all excited for the added opportunity to practice, play and improve with the help of Coach Graber and Coach Colvin."
Marinello called the victory over crosstown rival Walt Whitman "another great grind it out win. We didn't have our best stuff, but we got the job done." The Blue Devils defeated Commack to open the season, 7-2.
The Huntington roster features seventh graders Graham Gooch and Joseph Perotti; freshmen Anthony Addeo, Andrew Case, William Fallon, Chase Gadaire, James Larson, George Mueger, Jibreel Murtaza, Ryan Scanlon, Jake Severine and Harrison Uvena; sophomores Thomas Girimonti, Declan Kehoe and Nicholas Sclafani; juniors James Rosselli and Joseph Toscano; and seniors Kevin Drake, Robert Eriksen, Aidan McNulty, Andrew Schirripa and Joseph Sclafani.
Marinello believes he has the makings of a very good team for many years to come. He drew the attention of his golfers to a statement made by Dr. Bob Rotella, who served for 21 years as a University of Virginia professor of sports psychology: "Golf is about how well you accept, respond to and score with your misses much more so than it is a game of your perfect shots." 
"I want everyone on the team to reflect on that statement," Marinello said. "You can't dwell on past shots."
Against Walt Whitman, the Blue Devils received what Marinello called "major contributions" from Fallon and Nick Sclafani, who notched scores of 43 and 44, respectively. "They beat their opponents by a combined 15 strokes," The coach said. "We also received another solid effort from Kevin Drake, who scratched out a half point and from James Rosselli, who outlasted his opponent for his second win."
Five of the Blue Devils' next eight matches are on their home course at the Huntington Crescent Club. "We look forward to improving every day and reducing our scores in every meet," Marinello said.