May 20 , 2021
Alex Bellissimo is a remarkable young man who has proved to be resilient and high achieving through exceptionally challenging circumstances. The Huntington High School senior is co-valedictorian of the Class of 2021.
Mr. Bellissimo is an incredibly gifted student academically. He works very hard and he has the grades to prove it. Faculty members uniformly respect him and classmates admire the teenager.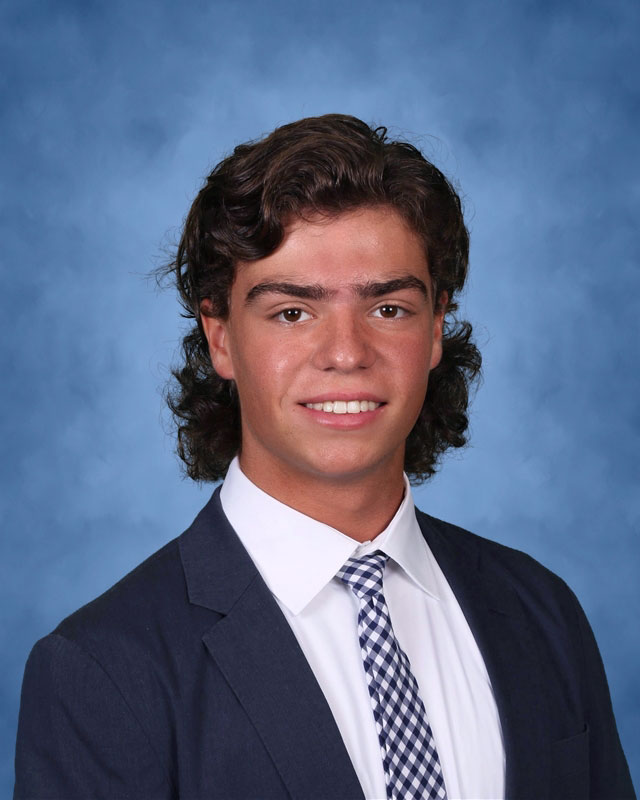 Huntington High School Class of 2021 co-valedictorian Alexander Bellissimo.
"I chose Virginia for many reasons," Mr. Bellissimo said. "I was looking for a school that has great academics, but also a social aspect with sports and school spirit. I feel that Virginia perfectly fits those roles. When I first stepped on the campus for a visit, I loved it and knew I would want to spend my college years there. At Virginia, I want to study aerospace engineering and hope I can work in this field for my career. However, my interests are always changing and Virginia has a lot of opportunities to explore different majors and fields, which is another reason why I chose it."
Mr. Bellissimo has been a key member of the Blue Devil football team for many years and he's currently starring on Huntington's highly regarded baseball team.  
"Huntington has always offered a wide range of classes that I have taken, especially 
Advanced Placement courses," Mr. Bellissimo said. "I felt that I have been challenged 
throughout my time at Huntington and that I can continue the hard work that I have had to demonstrate here to succeed in college. I do feel ready for college, but at the same time I am anxious for what's to come."
The Blue Devil has been an incredible teammate and player for Huntington, known for his aggressive and gritty play. Coaches have come to depend upon him when the chips are down.
"Since I have played sports my whole life, I can't see myself stopping after high school," Mr. Bellissimo said. "I would definitely like to try out for club baseball or even just play an intramural sport. Also, Virginia has a lot of clubs, so I would look out for ones that I might be interested in."
Mr. Bellissimo has excelled across every academic discipline, mastering every course. He has taken more than two dozen courses over the past four years.
"I think every student should take Career and Financial Management because it prepares you for your future career no matter what field you will be in," Mr. Bellissimo said. "But don't be afraid to take new classes because you can always find new interests that you never knew you had."
The teenager has worked well with everyone and grown close to several faculty members and coaches.
"Mr. [Paul] Caleca and Mrs. [Stacey] Byrnes have had big impacts on me throughout high school," the senior said. "Mr. Caleca has helped me with anything that I've needed without me even having to ask. Mrs. Byrnes is not only a great teacher, but she takes interest in the lives and well-being of each of her students."
Founded by Thomas Jefferson in 1819, the University of Virginia is one of the top universities in the world. But as exciting the next four years will be for Mr. Bellissimo, he will still miss Huntington High School and everyone he will be leaving behind.
"Huntington High School has so much to offer academically, athletically and socially," Mr. Bellissimo said. "Each student is given the opportunity to find their place and what they are passionate about."