May 18 , 2021
Fordham University in the Bronx checks all the important boxes for Isaiah James, including location, excellent academics, an NCAA Division I track program and a variety of clubs and activities. So the Huntington High School senior is thrilled to be headed there, just a stone's throw from Manhattan.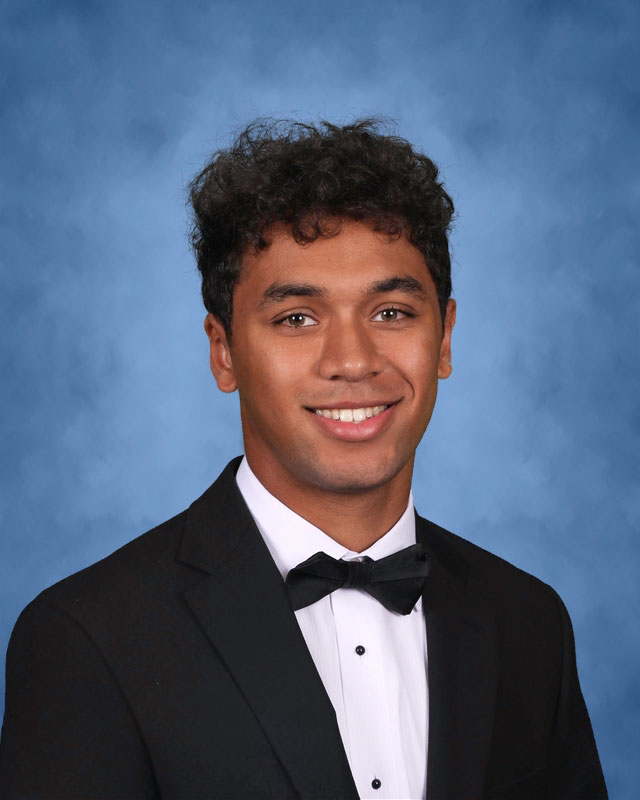 Huntington High School Student Government President Isaiah James.
"Fordham is a fantastic school, the campus is breathtaking, the location is great and the opportunities it provides are just some of the many reasons why I have decided to go there," Mr. James said. "I plan on studying medicine and becoming a physician assistant."
Mr. James is Huntington High School's student government president. He's a state track champion and an All-American. The teenager is also a wonderful conversationalist and a really interesting young man. His sense of humor makes him fun to be around. He likes to laugh.
"I believe Huntington has done a wonderful job preparing me for college," Mr. James said. "Participating in many extracurriculars and advanced classes has given me time management skills and pushed me to become a lot more organized. The staff at Huntington has also been very instrumental in this process."
The senior sets the highest goals possible for himself and he works very hard to accomplish them. Mr. James is a competitor at heart. He loves a challenge. He's conscientious about his training and likes to push himself. He's a great teammate and leader.
"I will be running on the NCAA Division I track team at Fordham," Mr. James said. "I would also like to join an accelerated physician assistant program."
Mr. James said if there's one course that every Huntington High School student should take it's the Virtual Enterprise business class. "The majority of us will being going into the work force at some point in our lifetimes," the senior said. "To know how businesses operate whether on an executive level or on an associate level can prove very useful. Not to mention they get to have the wonderful Mrs. [Paige] Furman or Ms. [Suzi] Biagi as their teacher."
More than anything, Mr. James is a people person. He likes interacting with others, talking about any topic and meeting new people. He's a teacher favorite around the high school building.
The teenager has worked well with everyone, but two faculty members really stand out to him. "Mrs. Furman, or as I call her Mrs. Tyree (her maiden name) has not only been a phenomenal teacher, but a great friend who has been there for me more times than I can count," Mr. James said. "Coach [Ron] Wilson has played a pivotal role in not only my high school track career, but in my life. I wouldn't be the young man I am today without him."
Ever since he strode into Washington Primary School on his first day of kindergarten, Mr. James has been a unique presence in Huntington UFSD. There's just something really special about him. He has a way of shining without trying. His easygoing personality, smile and charisma are hard not to notice.
"I have had many revelations over these past four years," Mr. James said. "As graduation is right around the corner, one thing I have come to realize is that it doesn't matter how many random honors classes or APs you take if they don't have anything to do with what you're passionate about. You shouldn't waste your time because these four years go by quickly."