March 15 , 2021
The show must go on! That's a philosophy that the Huntington High School drama club believes in just like any serious actor or stage company. Yes, it's still true even in the midst of the COVID-19 pandemic.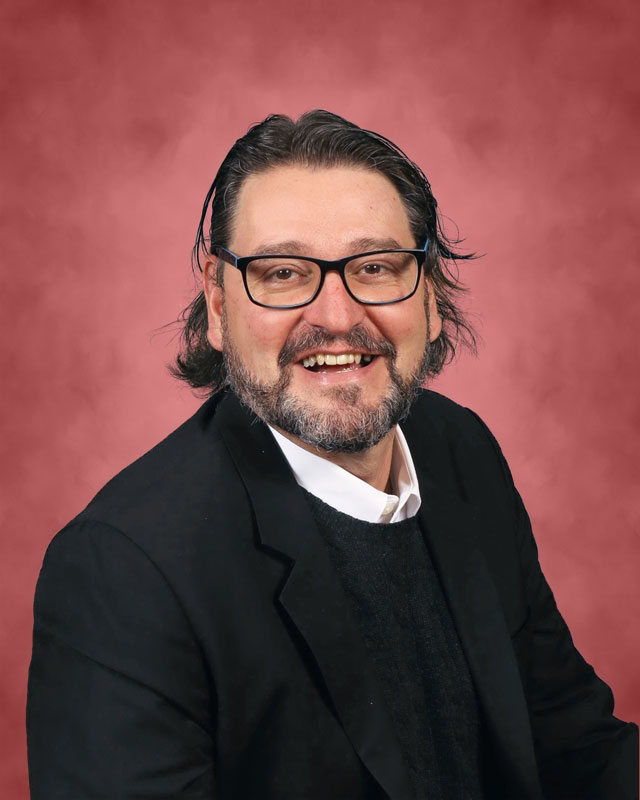 Huntington High School drama club faculty advisor Michael Schwendemann.
"It's spring; the sun is shining, the weather is getting warmer; it makes me want to sing," said Michael Schwendemann, a Huntington High School English who serves as the drama club's faculty advisor. "If you like to sing, act and dance there will be an interest meeting for the spring musical on Thursday, March 18 after school at 3:00 p.m. on Google Meet."
Here's the Google Meet code: To join the video meeting, click this link: https://meet.google.com/vvr-fhzc-dty. To join by phone, dial +1-856-441-2269 and enter this PIN: 614 426 850#.
"We're not sure of the show yet because we don't know how many students wish to take part," Mr. Schwendemann said. "Due to COVID-19 restrictions it will be a smaller cast than in the past but let's put on a show!"
During the meeting, students interested in participating in the show will be given important dates, information about the time commitment required and the nuts and bolts of how the production will be staged.
"I can't wait to reconnect with old friends and make some new ones," Mr. Schwendemann said.
Send Mr. Schwendemann a message at mschwendemann@hufsd.edu if you have any questions.