June 1 , 2021
To use an apt metaphor, the past four years have been a grand slam for Kyle Colleluori. The Huntington High School senior has been a Blue Devil baseball star and a spectacular student in the classroom, where he has earned the praise and respect of teachers in every department. In the fall, the teenager will be attending Boston College where he plans to study finance.
"I chose Boston College because it combined a great academic environment with excellent school spirit and sports," Mr. Colleluori said. "I visited twice and both times I knew that it would be a great fit for me. I will be studying finance and although I don't have any specific careers in mind, I hope to find one in business after college."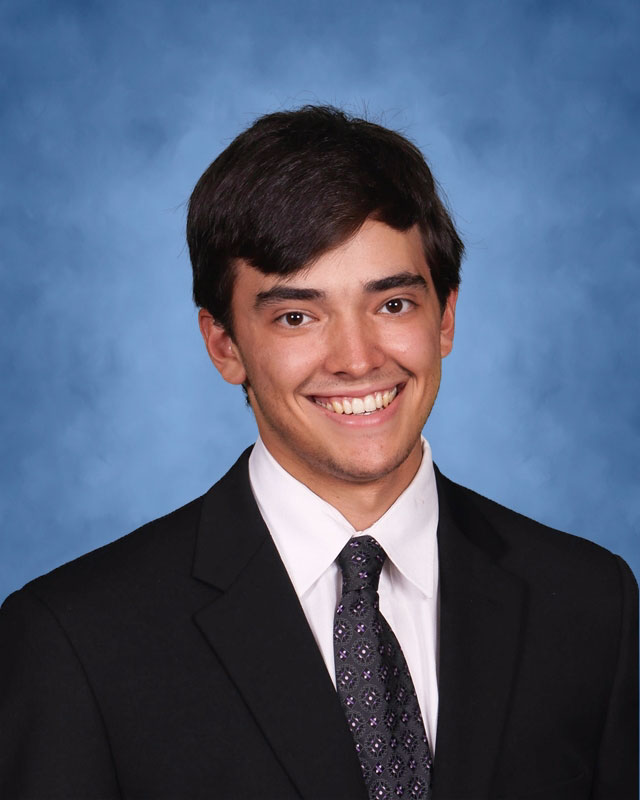 Huntington senior Kyle Colleluori will be attending Boston College in the fall.
The senior is in the midst of a great season with the Huntington varsity baseball team. Mr. Colleluori's heroics at the plate, on the mound and in the field has the Blue Devils enjoying their best year in decades. He has also been one of the high school's top golfers.
Whether he's in a classroom, teeing off at the golf course or on a ballfield, Mr. Colleluori plays hard and plays to win. He is competitive and never merely goes through the motions. His academic record speaks for itself and he appears well positioned to achieve success as he looks ahead.
"Huntington has prepared me for college by offering a wide variety of classes for all four years, which really allowed me to explore all of my interests," Mr. Colleluori said. 
The senior is already looking forward to what comes next in his life. "At Boston College, I definitely want to play club baseball and get involved in a couple other clubs," Mr. Colleluori said. "With over 250 clubs to pick from, I know I will find something that I will really enjoy. 
The teenager has garnered very good grades at Huntington High School. He's smart, articulate and personable and Mr. Colleluori has a great work ethic and a positive attitude.
"Huntington does an outstanding job at offering tons of different classes in different areas," Mr. Colleluori said. "Every student should take classes they are interested in and explore new interests at the same time." 
Mr. Colleluori is a likeable kind of guy. He's popular with his classmates and teammates and teachers appreciate his quick wit, sense of humor and good manners. He's respectful and makes a good impression.
"While I could list a way that every single teacher impacted my life, Mr. [Paul] Caleca and Mrs. [Kristin] Fortunato had the biggest impacts," Mr. Colleluori said. "I've known Mr. Caleca for six years and Mrs. Fortunato for seven years and they both make me enjoy coming to school every day. They are both fun, reliable, hardworking and truly care about the welfare of their students." 
It's true that Mr. Colleluori is excited about what lies ahead at Boston College. But at the same time, he knows how much he'll miss Huntington High School and all those glorious afternoons with his teammates and coaches.
"No matter what you want to do, there will always be someone at Huntington to support you and help you along the way," Mr. Colleluori said. "It is a place to make friendships that will last a lifetime."