December 21, 2021
Jillian LoTurco intends to study at one of the oldest and most highly regarded colleges in the United States. The Huntington High School senior has been accepted into and plans to attend the University of Virginia, founded by President Thomas Jefferson.
"I chose to apply early decision to UVA because of its outstanding academic reputation, beautiful campus and phenomenal school spirit," said Ms. LoTurco, referring to the school by its well-known acronym. "My major is currently undecided, however, I am interested in possibly pursuing a career in business or law."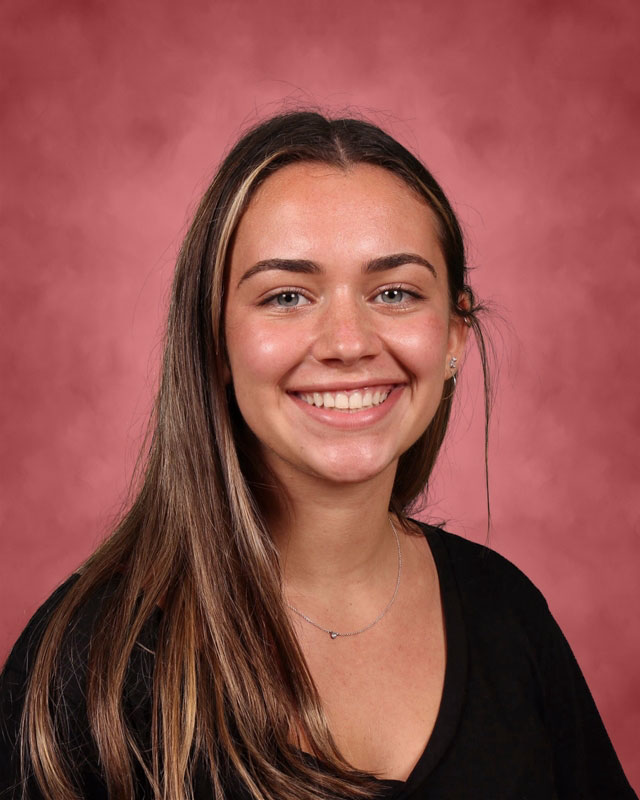 Huntington senior Jillian LoTurco is headed to the University of Virginia
Ms. LoTurco has thoroughly enjoyed her experience at Huntington, but like most seniors, she's ready for something new. "I am excited to take a wide variety of classes at UVA as it's known to have a highly recognized liberal arts program," the teenager said.
A key member of the Blue Devil mock trial team, Ms. LoTurco also dances with the Huntington Highsteppers and she volunteers with the high school's Habitat for Humanity chapter.
"I have been fortunate enough to travel extensively with my family, including to Europe, South America and many places in the United States," Ms. LoTurco said. "I plan to continue my travels by studying abroad at UVA."
Ms. LoTurco has seized upon many of the opportunities that Huntington High School offers and she has enjoyed a well-rounded academic and co-curricular experience.
"I believe that getting accepted into UVA was not only a personal honor, but was also a reflection of the high quality education that one can obtain in the Huntington School District," Ms. LoTurco said.
The teenager will be leaving a very positive mark on the high school when Ms. LoTurco departs for college and a new phase of her life.
"What really makes Huntington special is the close knit community and the long-term friendships that we have made with each other," Ms. LoTurco said. "I have had a tremendous education, which supported my application process and I have so many people to thank including such fantastic teachers as Mrs. [Paige] Tyree, Señora [Lorena] Hickey and Mrs. [Joann] Ferazi. I will certainly miss Huntington, the unforgettable memories, and all of my friends, but I so look forward to Charlottesville and the boundless opportunities and experiences ahead."