December 20, 2021
It was exactly the news that Charlie Girimonti wanted to hear. Several weeks of waiting drew to a close in the most positive of ways. The Huntington High School senior has been accepted into Villanova University, where he plans to study business and finance.
Mr. Girimonti is an academic powerhouse. His most recent weighted grade average rounds up to 106. After acing all of Huntington's most challenging courses, the teenager is more than ready for all the rigors that Villanova will pose.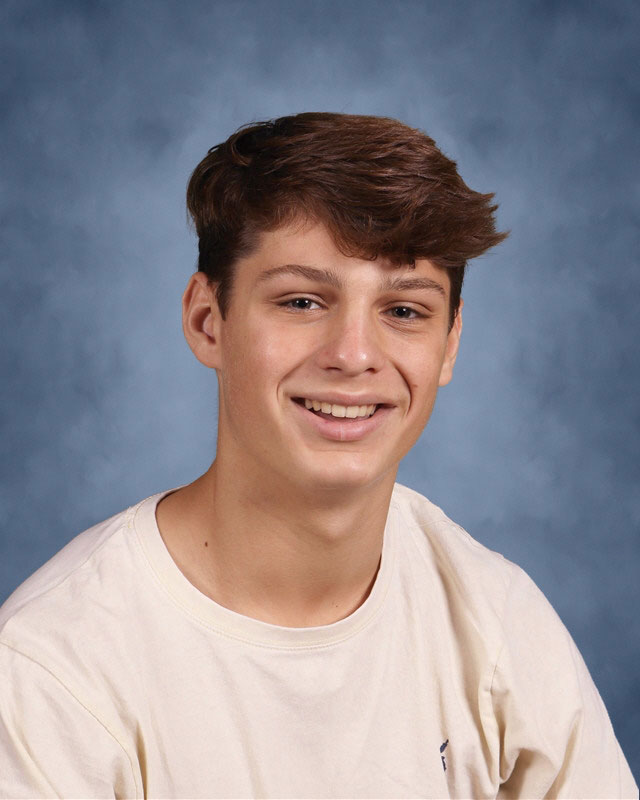 Huntington senior Charlie Girimonti
"To me, Villanova is the peak of perfection," Mr. Girimonti said. "Through the combination of strong school spirit, rigorous academics, intense sports, the ideal location and a beautiful campus, I couldn't ask for anything more of a university."
The senior is currently playing on the Blue Devil varsity boys' basketball team and along with his teammates is helping to resurrect Huntington's hardcourt program.
Mr. Girimonti displays a serious and mature personality with a great sense of humor sprinkled in. He's very well spoken and his poise and intellect impress everyone around the high school. He has spent a considerable amount of time thinking about who he is and where he wants to go with his life.
"Although you confirm a major at the end of sophomore year, I plan on pursuing a co-major in business analytics and finance," Mr. Girimonti said.
There isn't a single Huntington High School teacher that believes Mr. Girimonti will be anything but a straight A student at Villanova. He commands the respect and affection of everyone.
Favorite classes include Advanced Placement Micro Economics with teacher James Graber and the Virtual Enterprise business course with Paige Tyree Furman. Mr. Girimonti has developed close relationships with Mrs. Furman, science teacher Edward Florea and physical education teacher Maria Canino.
"This year, I am interning with Mrs. [Joann] Ferazi's seventh period calculus class," Mr. Girimonti said. He's also the treasurer of Huntington's Math Honor Society chapter and the chief financial officer Artemis, a Virtual Enterprise company.
"My favorite place that I have every traveled to is Italy," the teenager said. "Three summers ago, my family and I traveled to Sorrento, Rome and Tuscany."
Mr. Girimonti has a larger than life personality. You know when he's around. Everyone that knows him believes he will do very well in the world of business and finance.
"If there was one thing that I want our community to know about Huntington UFSD it's that the district is filled with joyful and dedicated staff who are motivated to educate and teach our diverse student body," Mr. Girimonti said.
The senior is making every day count. He's working hard in every class and practicing and playing with the Blue Devil basketball team every afternoon and evening.
"While it will be coming to an end soon, I am happy with my experience in Huntington UFSD," Mr. Girimonti said. "I am thrilled that I've had the opportunity to meet and work with so many great people for several years."