April 28, 2021
Juliet Marinello has danced her way into the hearts of classmates and teachers at Huntington High School where she is a member of the Class of 2021. The teenager is headed to Indiana University to study ballet in one of the top college programs in the country.
"I chose Indiana University because of the renowned ballet program at the Jacobs School of Music," Ms. Marinello said. "The distinguished teachers, style of training and repertoire really drew me to Indiana. Indiana also allows me to double major in another area along with ballet so I can build my academic career as well as further my training in ballet. I am not sure what other area I want to major in, but possibly something in the business field."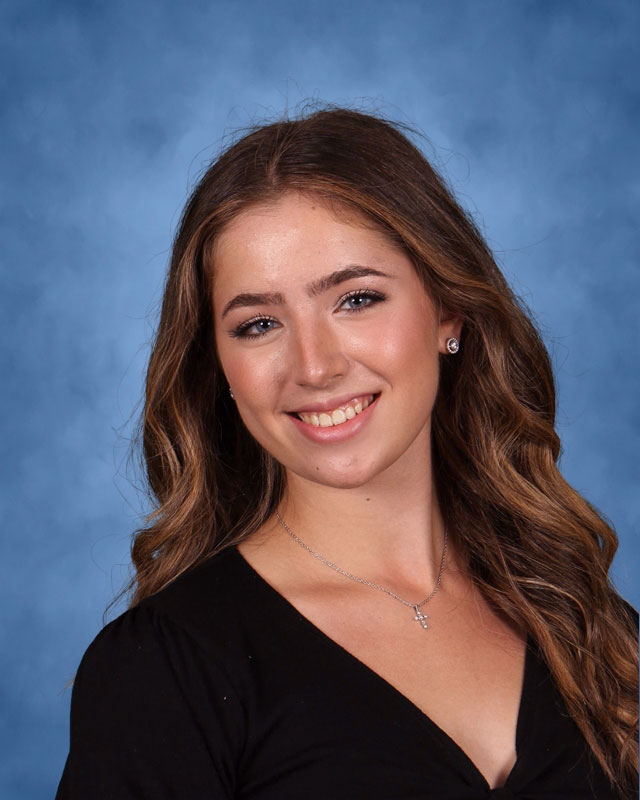 Huntington High School senior Juliet Marinello
The Huntington High School senior was named a Long Island Arts Alliance Scholar Artist, one of just 20 such honorees in all of Nassau and Suffolk counties. Ms. Marinello was profiled in Newsday.
"Huntington has been very supportive of my unique situation, allowing me to leave school early since ninth grade to train at a pre-professional level in ballet in New York City," Ms. Marinello said. "I was also able to challenge myself by taking honors and Advanced Placement classes while balancing my ballet schedule. I am so grateful to Huntington for motivating me to achieve my goals. My experience here has definitely prepared me for the future."
Ms. Marinello has studied in Huntington High School's classrooms, worked independently and trained for many hours each day at Ballet Academy East in Manhattan.

"My main focus at Indiana will be the ballet program at Jacobs School of Music while balancing my other academic major," the senior said. "The program is run similar to a professional ballet company, so most of my time will be in the studios working on my technique and artistry."
Ms. Marinello has already captured a long list of honors in ballet, including a variety of merit scholarships for training programs and twice being named an American Ballet Theatre National Training Scholar.
"I've enjoyed all of my courses at Huntington, especially some this year like AP Environmental Science and AP Government and Politics," Ms. Marinello said. "I find it really interesting to learn about topics that are currently impacting our world, the environment and US politics."
Ms. Marinello has completed intensive summer training programs at the American Ballet Theatre, Ballet West in Salt Lake City, Houston Ballet and Pacific Northwest Ballet in Seattle. She was a Carolina Ballet merit scholarship trainee in 2020.
"Even though much of my high school career has been spent in the city training in ballet, I have been able to get involved in the National Honors Society and I've also performed at the Key Club's K-Factor, which was a really incredible experience to give back to the Huntington community," Ms. Marinello said.
A remarkably focused and dedicated young woman, Ms. Marinello is a veteran performer with an impressive list of credits to her name.
While she spends much of her time in Manhattan training at Ballet Academy East on Third Avenue, Ms. Marinello is deeply rooted in Huntington.
"I am so thankful to all the amazing teachers who have guided me at Huntington, especially Ms. [Camille] Tedeschi, who has been an incredible mentor and role model in my life."
A member of Huntington High School's High Honor Roll, Juliet Grace Marinello is an exceptionally unique young woman. Her ability to sacrifice in a way that is almost unheard of for a teenager is inspiring.
"Huntington has been such a special place because of the incredible teachers and amazing friends I have met," Ms. Marinello said. "I am very thankful to Huntington for allowing me to pursue my dream of becoming a professional ballet dancer by accommodating my schedule and allowing me to train in the city. I will always be grateful for the memories and guidance Huntington has provided for me."