October 30, 2020
One of the most popular and respected members of Huntington High School's Class of 2021, Joe Nicotra is an intellectually sharp and athletically talented young man who exudes charisma.
The teenager suits up for the Blue Devil varsity football and wrestling teams and Mr. Nicotra's teammates absolutely love him. He never misses a practice and goes hard from start to finish, which coaches in both sports appreciate.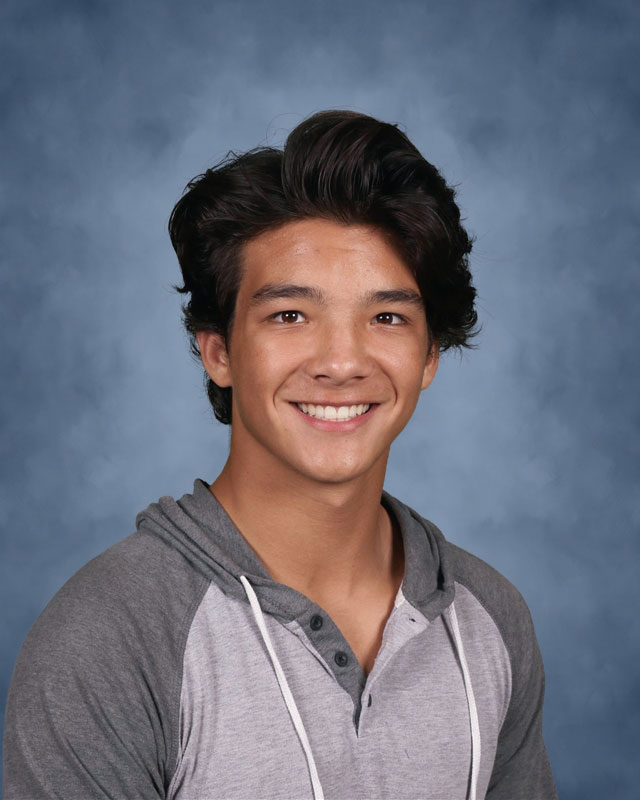 Huntington High School senior Joseph Nicotra
An excellent wrestler, Mr. Nicotra has the potential to reach the state championships this winter if everything breaks his way. He won 33 matches for the Blue Devils as a junior, but his coaches believe there's room for significant additional upside and they feel he is ready to peak as a senior.
"It's been great to have Joe on the team," Huntington head coach Travis Smith said. "He works hard in the room and is a role model for the underclassmen. He's a great competitor and has already done an awful lot of winning for us. Everyone likes him and he has worked especially well with the younger kids. He assisted with the district's elementary school age wrestling intramural program and the kids loved him."
Mr. Nicotra moved to Huntington from Wantagh as a fourth grader. He attended Chaminade as a freshman and sophomore before deciding to return to Huntington for his junior and senior years.
The teenager seamlessly blended back into Huntington upon his return, settling into challenging classes, clubs and sports and renewing friendships. Mr. Nicotra immediately started shining, including in the high school's Virtual Enterprise business course.
There are times when Mr. Nicotra appears deep in thought or lost in music, but when you break his concentration he quickly flashes a big smile and gives you a laugh. He likes to laugh and his sense of humor is well known among his friends and teammates.
The teenager considers Nick Tudisco, Sarah Giarraputo and Bella Algieri to be his closest friends. There isn't anyone he doesn't get along with and that goes for teachers, too.
"Joey is intelligent and strong minded," Ms. Giarraputo said. "He values being genuine and honest. He cares deeply about his friends and he'll do anything for those who value his friendship. He's always making others laugh with his witty humor and manages to always go into things with confidence and positivity. Joey's always up for a challenge."
Loyalty is important to Mr. Nicotra. He's trustworthy and honorable and conducts himself in a mature and respectful manner.
"Joey has been one of my closest friends since the elementary years," Ms. Algieri said. "He's insanely talented in every aspect of life, including musically, artistically, academically and athletically. He's the type of kid that can make you hysterically laugh with his charisma and sarcasm. I'm lucky to know him."
The senior has assembled a list of colleges that he's considering. The group includes Georgetown University, Cornell University, University of Michigan, Penn State University and Binghamton University. He plans to study engineering.
Mr. Nicotra is active with Huntington's Interact Club, Natural Helpers, National Honor Society and the yearbook club. Any organization is fortunate to have him as a member.
"I love Huntington High School," Mr. Nicotra said. "After transferring from Chaminade and coming here, I really realized how great this school is. The community here is so great."