October 8, 2020
Jack Krisch doesn't have to deal with waiting to see where he gets accepted to college or agonize over which school to choose. Last last January, the Huntington High School senior committed to the University of Massachusetts Amherst, where he has been recruited to play on the NCAA Division I men's lacrosse team.
Mr. Krisch has been one of the Blue Devil lacrosse team's best players and his talent and grades opened doors and led to many college suitors trying to woo him to their school. In the end he chose UMass Amherst for its top notch academics and strong lacrosse program. He plans to pursue an academic major in mechanical engineering.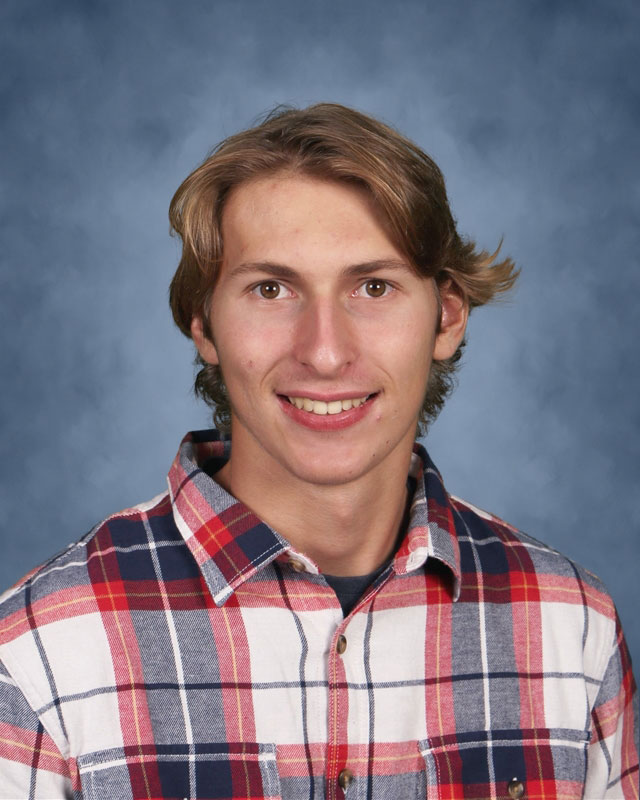 Huntington High School senior Jack Krisch
The teenager is a very good student. "I have been looking forward to taking Advanced Placement Physics and AP Calculus as well as Computer Integrated Manufacturing, since they all relate to engineering," said Mr. Krisch about his senior year schedule. "I really enjoyed designing and building in wood shop, so it will fun to work with Mr. [Brian] Reynolds again. I'm also excited to be Mrs. [Kelly] Krycinski's student in Bible Literature since she was my freshman English teacher and it will cool to be in her class as a senior."
President of Huntington High School's National Honor Society chapter, Mr. Krisch said he intends to be involved in many service related projects this year. "I also plan on helping the student government with events like homecoming and senior prom, as well as volunteering for the Booster Club," he said.
The senior counts Ethan McGuinness, Alex Fascilla and Aidan Bonn as among his closest friends. Members of the group are very loyal to each other.
"Jack is a very hardworking and dedicated student-athlete," Mr. Fascilla said. "He's also a very caring friend."
The teenager tallied 20 goals and two assists as a sophomore and was named All-Division. Mr. Krisch was expected to dominate offensively last spring as a junior, but the season was cancelled in the wake of the COVID-19 pandemic.
It is comforting to Mr. Krisch to know where he will be attending college and playing lacrosse. Until it is time to report to UMass next year, he intends to enjoy every minute of every day as a Huntington High School senior.