October 7, 2020
As Alex Fascilla went about deciding where to attend college and play lacrosse he was swamped with information that needed to be sorted, evaluated and put into a proper context. As the Huntington High School senior did his due diligence it became obvious that Babson College in Massachusetts seemed to check all the boxes the teenager deemed most important.
"I chose Babson because I know I will be getting a top quality education as well as playing for their solid lacrosse program," Mr. Fascilla said. "They are the No. 1 entrepreneurship school in the country and that is definitely a career field I am interested in. Not only do they have an amazing entrepreneurship program, they also have a great program for business, marketing finance, etc. While I was being recruited by them I felt very valued by the coaches and welcomed by the players. I also really value the location of the school. Babson is in a nice suburb right outside Boston. Boston is one of my favorite cities so I feel I will be able to have fun off campus. I am excited to start playing with my new teammates next year and striving for a national championship."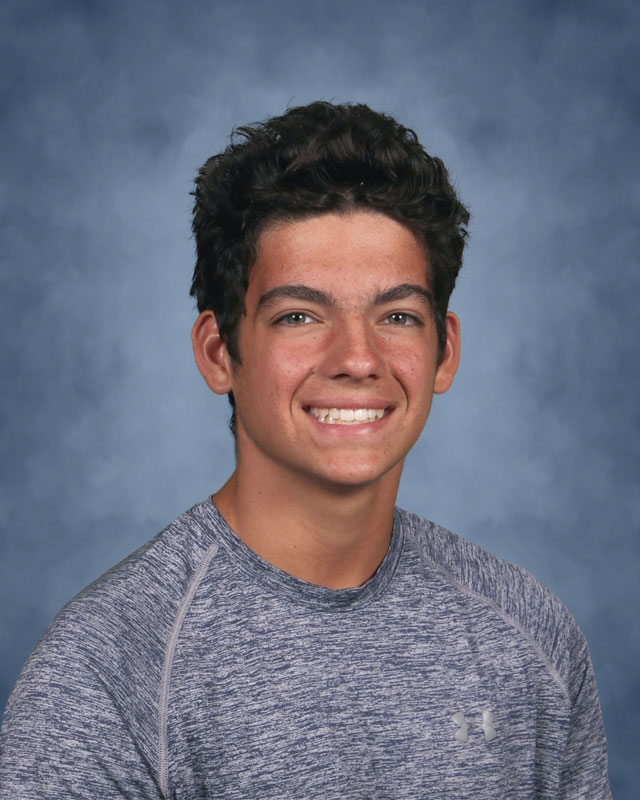 Huntington High School senior Alex Fascilla
Mr. Fascilla has been especially looking forward to studying Advanced Placement Micro/Macro Economics and the first several weeks of classes didn't disappoint the senior, who admitted that he is "intrigued" by the subject matter.
"In the past I also really enjoyed working with Ms. [Nicole] Cooper in AP Environmental Science," Mr. Fascilla said. "That was one of my favorite classes as we talked about topics that are very relevant to things that we can find in the news. I also really enjoyed working with Ms. [Camille] Tedeschi in AP World History. She really helped me develop as a writer. She's a great teacher. I also really enjoyed taking AP US History with Mr. [Kenneth] Donovan as I enjoy learning about United States history."
The senior said he is looking forward to his continued participation in the high school's student government. "I like working with friends and classmates to try and plan school activities for everyone," Mr. Fascilla said. "During this strange year we are trying our best to plan fun activities while following the social distancing protocols."
Mr. Fascilla will also continue participating in the National Honor Society and Italian Honor Society chapters. He also hopes to take the field with the Blue Devil varsity boys' lacrosse team in the spring. "Last year we were looking very good and unfortunately never got an opportunity to show off our hard work on the field," he said. "Hopefully this year we will have a season."
The teenager also plays on the Northport/Huntington ice hockey team and plans on helping the squad in its drive to reach the national championships.
Mr. Fascilla committed to Babson College and its lacrosse program last July. The senior feels he is ready for the academic rigors he will face there. "Throughout my years at Huntington I have taken many rigorous courses, including many AP classes that I think will prepare me for the college workload," he said.
The teenager has been active around the high school. "My favorite activity so far was building the float for homecoming in my sophomore year," Mr. Fascilla said. "I had so much fun building it because I helped build it with some really close friends many days after school. I enjoyed watching it come together as we approached homecoming. I have also really enjoyed playing for the varsity lacrosse team as it brought me closer to my teammates."
The teenager's advice to incoming Huntington High School freshman? "Take advantage of teacher's extra help times," Mr. Fascilla said. "The teachers here are very helpful and will do anything to make sure you understand a topic. Another piece of advice I would give is to get involved in clubs that interest you. Don't be shy to join because most likely you will have so much fun making new friends and helping the community."
Mr. Fascilla enjoys a really wonderful and close relationship with his parents, who guide him and help him stay on task. His mom and dad have both filled the role of mentor.
"One of my favorite things about Huntington is the amount of fun I've had at school," Mr. Fascilla said. "The teachers are really welcoming and that makes it a great environment in which to learn."