October 1, 2020
Julia Gorecki plays on the Blue Devil varsity girls' lacrosse team and she loves it. So the Huntington High School senior wants to continue with the sport next year when she moves on to college. She feels she found the perfect place to do it and has committed to SUNY College at Oswego.
"As I started my college search I knew I wanted to play NCAA Division III lacrosse in New York," Ms. Gorecki said. "I visited the Oswego campus and instantly knew I wanted to attend college there. The campus is beautiful and I couldn't be more excited to start my college experience. I plan to major in business administration and management, which will hopefully guide me into my future of working in New York City and starting my own business."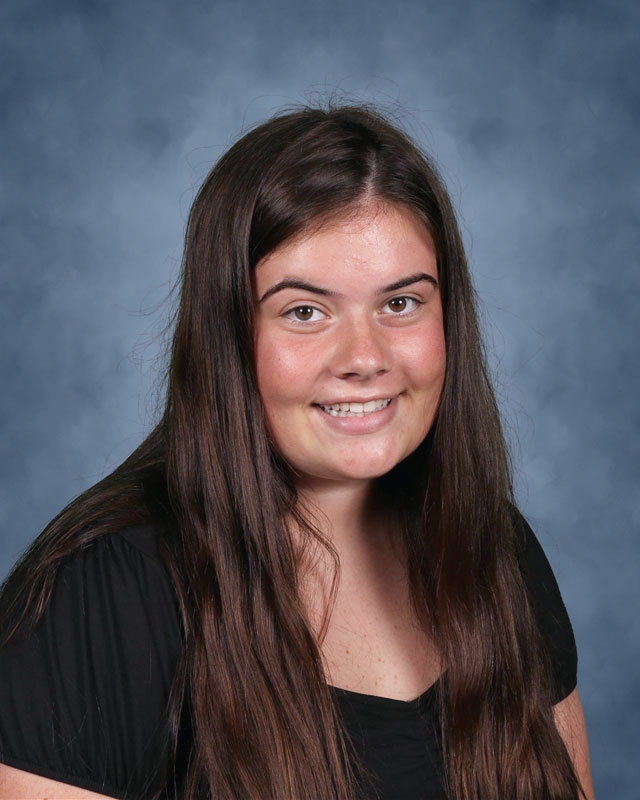 Huntington senior Julia Gorecki
The teenager is an outstanding young woman who has thoroughly enjoyed her trek through Huntington UFSD, meeting people of every conceivable background and developing productive and satisfying relationships with an array of classmates and faculty members.
"I feel that Huntington has prepared me very well for college," Ms. Gorecki said. "I'm sure college will be difficult in many ways, but I feel that I'm ready to start this new phase of my life."
Oswego is 325 miles away from Huntington, but that doesn't intimidate Ms. Gorecki, who is looking for an exciting change and new experiences. She has been focusing on her career interests and has a good sense of the direction in which she wants to take her life.
"I was always very interested in business related classes, which is why I took Sports Marketing as a freshman," Ms. Gorecki said. "The whole class was so interesting and it influenced my decision on what I wanted to do in the future. I am currently enrolled in Financial Algebra which is also going to help me with managing finances."
The Blue Devil athletic program has been a constant in the teenager's life over the past four years. "I loved playing on the soccer and lacrosse teams," Ms. Gorecki said. "I've made some amazing new friends and I just hope I'll be able to play this year."
The senior's advice to incoming Huntington freshmen? "Get involved in as much as you can, such as going to school activities and clubs and sports and to also have fun," Ms. Gorecki said. "High school really does fly by so try and have fun while it lasts."
The teenager is surrounded by a group of loyal friends. "I've made some of the best friends in school," Ms. Gorecki said. "I rely on all of them for support and advice."
Ms. Gorecki is like every other Huntington senior in her desire for normalcy to return so some of the long cherished events can be held later in the year. She plans to enjoy every day between now and the June 2021 commencement.
"Huntington is such a special place and will always be my home," Ms. Gorecki said. "I loved my experience here and I'm going to miss it when I leave. It's very sad knowing this part of my life is almost over knowing I'll have to say goodbye to all the fun and memorable times. I love Huntington and some of the memories I've had here will be some I remember forever."