November 25, 2020
Lisa Martin is a big-hearted Huntington High School senior who has a kind word for everyone. She's enjoyed being a three-sport Blue Devil varsity athlete, but she won't be calling it a career when she graduates next June. The teenager has been recruited to play on the Sacred Heart University women's lacrosse team
"I choose Sacred Heart because once I stepped foot on campus, I felt at home," Ms. Martin said. "I was looking for the home away from home feeling and knew that Sacred Heart had that feeling. It also has high level academics, which I am looking forward to. It is also has NCAA Division I athletics, which I had a dream to play from a young age. When I met the team, the atmosphere was great and felt like I was a part something when I barely knew them and knew it would only get better."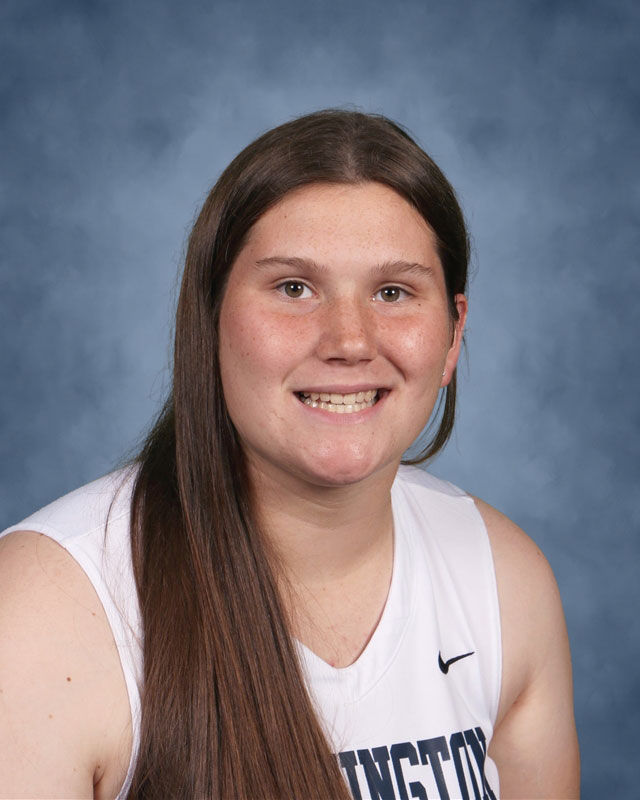 Huntington High School senior Lisa Martin.
The senior has discovered her interests and she intends to pursue them in college. "I plan on studying sports marketing and possibly sports media," Ms. Martin said. "I have an interest in many aspects of the sports community and plan on being around sports for a very long time."
Ms. Martin is always ready to give her teammates and coaches her best. She's the same way in the classroom with her teachers.
"Huntington has prepared me for college by making me do things on my own and learning how to balance academics and athletics," Ms. Martin said. "Yes, I am ready for the challenge and I know that unexpected things will come up, but you have to take it one challenge at a time and chip away at them."
The senior said there are several classes that she has found to be "really interesting and helpful." Ms. Martin is a good student and she always strives to do her best.
"Sports Marketing with Mrs. [Paige] Tyree has helped me see that there is more to the sports world than what you see and hear about on TV," Ms. Martin said. "This class brought us behind the scenes. Another course that I have enjoyed taking with Mrs. Tyree is Virtual Enterprise. It's not just any ordinary class. You actually create your own company and learn about what it's like to have a business."
Ms. Martin also takes delight in snapping photos. "I always had an interest in photography and once I heard Huntington had a photography program I was very excited to take all three classes," she said. "It has showed me that I have a creative eye and Mrs. Piffard has helped in many ways by pushing me to be better. She will always make me work harder to try to get the photos that she knows I can take out of me all the time. The fact that many teachers push me to be the best I think has prepared me for the future and has showed me that there is more to me that needs to come out."
The teenager is easy to get along with and friendly to everyone. "My closest friends during high school have been Jordan Cook, Grace McKean, Morgan Minicozzi and Craig Hass," Ms. Martin said. "It's always a fun time with them."
The senior's two favorite activities are photography and participating in athletics. "These allow me to push myself even harder and be the best I can be," Ms. Martin said. "Photography allows me to go to new places and see the world or the subject I'm shooting at a different angle."
Ms. Martin advises incoming Huntington freshmen to "make these the best four years because it will fly by and by over in a second."
Many teachers and other adults have provided Ms. Martin with advice and support along her journey. "Creating a good relationship with teachers goes a long way in a four year school," she said. "As a senior I am still close with a lot teachers I had in the past and that are not from this year. There are just so many great people I know I can count on to always be there for whatever I need."
The senior began her long trek through Huntington UFSD in a kindergarten classroom at Washington Primary School. In seven months, she will graduate and head off to college to begin a new phase of her life.
"Huntington is special because it's home," Ms. Martin said. "My experiences at Huntington have been like no other. It's been really fun getting to learn new things and meet new people. The things I'm going to remember most are the experiences and the friends I have made. These past four years have been the best. I can't believe they will be ending in a few months. I will miss Huntington greatly, but it will always be my number one home."