June 5, 2020
Alyssa Sorensen has a very clear idea what she wants to do with her life. So the Huntington High School Class of 2019 alum has decided to transfer from Drexel University in Philadelphia to Stony Brook University.
"I enjoyed my first year," Ms. Sorensen said. "It was definitely a huge transition, but I adjusted. I took many interesting classes that will help me towards my future career, including various public health classes. I was able to volunteer at multiple places in Philadelphia and I met so many people and had incredible experiences."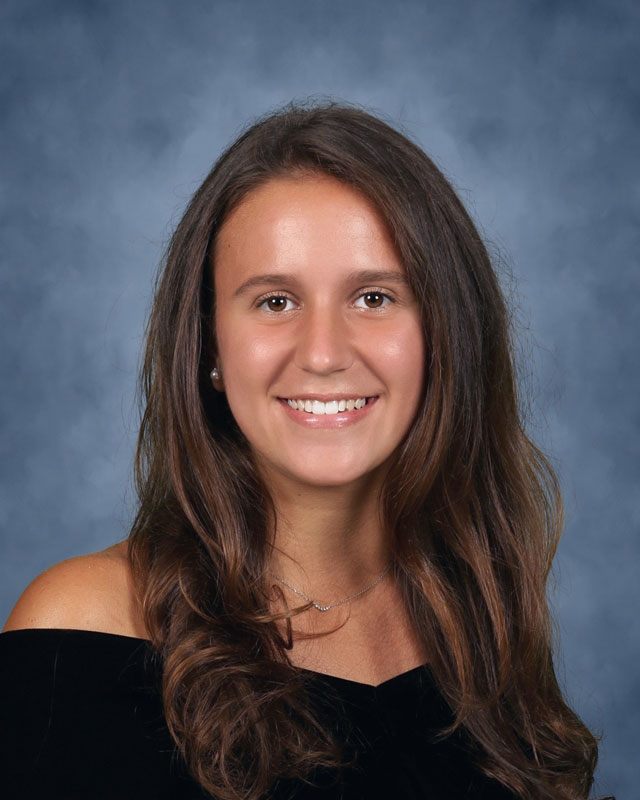 Huntington alum Alyssa Sorensen plans to attend Stony Brook University next fall
Two places where the Huntington grad volunteered were Puentes de Salud, a non-profit that promotes health and wellness among South Philadelphia's rapidly growing Latino immigrant population and Moder Patschala, an after school program that strives to help Bangladeschi-American students and their families.
"Each assists children in an after school program where they are offered homework help," Ms. Sorensen said. "I also worked with the Philadelphia community during the holidays on a food drive, where we were able to bag items that were given out to the local people."
She also participated in the American Medical Women's Association, "where we learned more about the medical field and even had some hands-on practice," Ms. Sorensen said. "I was on the women's club lacrosse team and I loved to be able to still play a sport. I was also luckily able to play intramural basketball, which was so much fun."
Ms. Sorensen was one of the leading students in Huntington's Class of 2019. A remarkable young woman, she served as the president of Young Leaders, vice president of the high school student government and treasurer of the National Honor Society. She was a starter on the varsity soccer, basketball and lacrosse teams.
Ms. Sorensen won more than $20,000 in school and community awards, including the $10,000 T. Christopher Pettit Memorial Scholarship and the $6,000 Rotary Club of Huntington Scholarship. She also garnered the $2,000 Donald A. Pius Scholarship, the $1,000 ATH-Robert Potter Memorial Scholarship, $1,000 Peter Steen Memorial Scholarship and $500 scholarships bestowed by Kleet Lumber and Tri-CYA as well as the $100 National School Development Council Award. She even captured a New York State Senate Community Service Award.
While she enjoyed a great year at Drexel, Ms. Sorensen determined that Stony Brook University is better all-around fit at this stage of her life and by studying there she will be able to accomplish all of her goals.
"I will be majoring in health sciences/pre-med studies," Ms. Sorensen said. "I am so excited to see what the future brings and I am hoping to volunteer and work at different places while attending Stony Brook."