September 23, 2019
Since Hailey Treanor graduated with Huntington High School's Class of 2015 she's been quietly gaining experience and respect as a cinematographer. She recently worked on the Travel Channel show, "Strange World" and had a lot of fun in the process.
If Huntington had a video arts Hall of Fame, Ms. Treanor would be a charter member. She was a standout in the program and has been pursuing her career goals with energy and enthusiasm.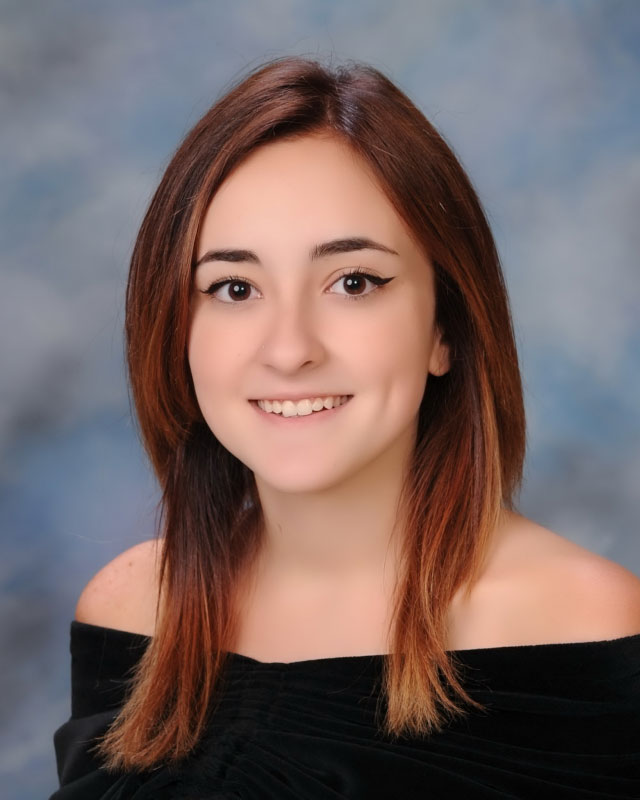 Hailey Treanor as a Huntington High School senior.
"After graduation, I moved to Colorado and started working freelance," Ms. Treanor said. "I did various projects for different companies and worked part time for a production company in Colorado."
Ms. Treanor is always growing as a professional, networking with others in the field and keeping an eye-open for interesting projects that match up well with her particular skill set.
"I met the host and creator of the show, Christopher Garetano at his movie premiere in New York years ago," Ms. Treanor said. "We stayed in contact and he often offered me advice as I started my career. He reached out to me and asked me if I would like a chance to work alongside him on 'Strange World.' The interview process took about four months. Once I got the job, I flew to Austin, Texas to meet the production company." The rest is history.
Huntington video arts teacher Heather Swan knew many years ago that she had a star in the making in her classroom. She worked closely with Ms. Treanor and the two remain in contact to this day.
"By the time Hailey entered high school she had already encountered a devastating life experience," Mrs. Swan said. "She struggled to find balance in high school, but by her sophomore year in Creative Video II, I knew she was incredibly talented. By the time Hailey graduated she had become a focused, hard-working and super personable young lady. With those attributes and many others I knew she would be successful."
Mrs. Swan never doubted that Ms. Treanor would "make it" in film, considering her work ethic and determination to succeed.
"Shortly after moving to Colorado, Hailey was making connections and doing a variety of video projects," Mrs. Swan said. "Every time she would send me a message I knew something great was happening and I was so honored that she wanted to share her successes with me."
Ms. Treanor is a highly skilled and remarkably creative young woman. She's fearless and always ready to assume a new challenge. Stepped out of her comfort zone is something she embraces.
"Strange World" focuses on independent filmmaker Christopher Garetano as he goes about investigating some of America's "most mesmerizing" conspiracy theories. "He immerses himself in a rich panoply of eye-opening firsthand accounts, unexplained occurrences and peculiar people as he seeks to uncover evidence that life's strangest possibilities really do exist," according to a Travel Channel overview of the show.
The Huntington alum thoroughly enjoyed her work with Mr. Garetano and everyone else that's associated with "Strange World."
"The experience was one I'll never forget," Ms. Treanor said. "It was the perfect balance of bizarre and a blast. I got to investigate very interesting topics, surrounded by an awesomely talented crew who helped show me the ropes of making TV."