May 29, 2019
Rachel Moss easily adapts to whatever situation she finds herself in at any given time. So when the Huntington High School 2018 alum landed on Cornell University's campus for the beginning of her freshman year, she quickly settled in to her new surroundings.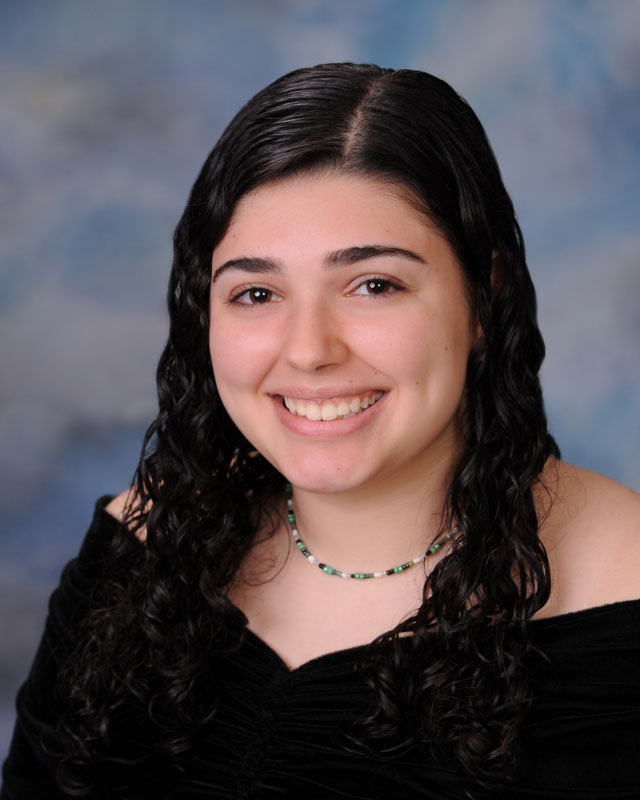 Rachel Moss as a Huntington High School senior.
"As an introduction to Cornell and the Ithaca community, I participated in POST, Cornell's pre-orientation service trip," Ms. Moss said. "It was truly a highlight of my first year; allowing me to give back to the place I'd be living at for the next four years, helping ease the transition to college and facilitating some early friendships prior to move-in."
Ms. Moss was one of the top members of Huntington's Class of 2018. She was a founding member of the high school's Environmental Club and served as president of the Science Honor Society and as a central figure in last year's Relay For Life.
"The first thing I was genuinely astounded by at Cornell was the fact that I had made friends not only from all over the United States, but from all over the world within the first few weeks of school," Ms. Moss said. "I began learning about different cultures and lifestyles and even teaching people about my own, just by living on my floor and attending my classes; it truly amazed me."
During her high school run, Ms. Moss interned with the Huntington Breast Cancer Action Coalition Students & Scientists Environmental Research Scholarship Program.
The transition from high school to Ivy League college wasn't without a few bumps along the way. "Although the difficulty of my classes was a big adjustment for me at the beginning of my fall semester, once I figured out how to utilize my free time and manage my workload, I was able to get into a good rhythm of studying while also having fun with friends and taking breaks," Ms. Moss said.
The Huntington alum is beginning to truly thrive at Cornell. "So far, I have been most excited about classes offered directly by my college," Ms. Moss said. "In particular, a Human Development class on Adolescence and Emerging Adulthood, which I took this past semester, peaked my interest immediately and likely set me on a path to eventually acquire a Human Development minor. The class I most look forward to next semester is a Policy Analysis and Management course called The US Healthcare System, also within the College of Human Ecology."
Ms. Moss is taking advantage of Cornell's myriad of opportunities. "I began research at Canfield Lab second semester, joining a project that examines the effects of iron and zinc supplementation on the cognitive development of toddlers living in Mumbai, India," Ms. Moss said. "For the past few months we've been developing an observational coding system for scoring video recordings of infants based upon how they perform in a series of specific tasks. I plan on staying at this lab for at least another year.
The Huntington grad also joined Alpha Phi Omega, Cornell's co-ed community service fraternity. "This has allowed me to do community service, both on and off the campus on a weekly basis and get to know students of all ages and majors," Ms. Moss said. "I am also very active in PATCH, Cornell's Pre-Professional Association Towards Medicine. I was a member of Science Kits, a sub-committee that creates science experiments for students in underprivileged schools and will hold a position as its co-coordinator next semester. I plan to become a PATCH mentor and am looking forward to travelling to Ohio in September to volunteer at Remote Area Medical, a non-profit provider of free medical care to under-served communities."
The summer will be a busy time for Ms. Moss, too. "This week I will be traveling to Israel on Birthright through Cornell Hillel, which I am tremendously excited about," she said.