May 31, 2017
Meghan Plant couldn't be happier with how her freshman year went at the University of Alabama. The Huntington High School Class of 2016 member dived into a diverse set of activities and compiled a top notch academic record.
"My first year at the University of Alabama was amazing," Ms. Plant said. "I had no idea how much I would grow to love it. After pledging and becoming a member of my sorority Kappa Alpha Theta, I met some amazing girls and grew to love it even more, having friends from all over the country. Along with my sorority I participated in a club called Al's Pals where we go to schools surrounding Alabama and mentor children ranging from kindergarten to fifth grade. I had the pleasure of mentoring a little girl in fourth grade."
A member of Huntington's field hockey and lacrosse teams, Ms. Plant was the treasurer of last year's senior class as well as the Habitat for Humanity club. She was involved in a long list of school activities from Homecoming and Stuff the Bus to Battle of the Classes.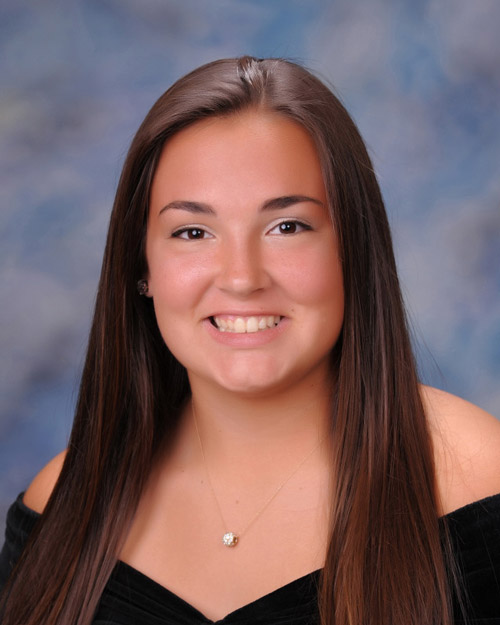 Huntington Class of 2016 alum Meghan Plant.
Ms. Plant has continued her field hockey career, joining Alabama's club team, which practices twice a week and traveled to games as far away as Tennessee, Kentucky and Georgia. She said it was fun "playing with girls who just love the game and not the politics behind it."
The Huntington alum is interested in pursuing a career as an elementary school teacher. "Between football season and going to every home game and traveling to away games and activities with my sorority and clubs, I still managed to find time to study," Ms. Plant said. "I received a 4.0 both semesters and was placed on the President's List. I plan to continue it all next year."
Ms. Plant plans to work with her father this summer in addition to serving as a hostess at Crabtree's New York & Main, a new restaurant in the village. "I leave on August 2 for sorority recruitment, so it's a short summer," she said. 
The Huntington grad is happy with her college choice. "I recommend my school to everyone," Ms. Plant said. "It is a great school that is like no other. It is an unbelievable experience going to a football game with 110,000 people all cheering for the team. Even though my brother attends Alabama as well, it is a big enough school that I occasionally run into him on the quad along with Huntington alumni Ryan Goldsmith, Jessica Tucker and Alex Smith."