March 2, 2017
The finish line is in sight for Molly Prep at New York University. Huntington High School's Class of 2013 salutatorian will graduate in May after four very fast years in Manhattan.
At Huntington High School, Ms. Prep was an outstanding student, earned athletic letters with the varsity winter and spring track teams, captured photography awards and helped organize the wildly successful Relay For Life. She could always be counted upon to pitch in when her talents were needed. The same has been true in college.
"NYU is going really well," Ms. Prep said. "I finished the requirements for my major (psychology) and one of my minors (child and adolescent mental health studies) last semester, so this semester I'm able to focus on my second minor (creative writing) and take classes I didn't have space for in the past."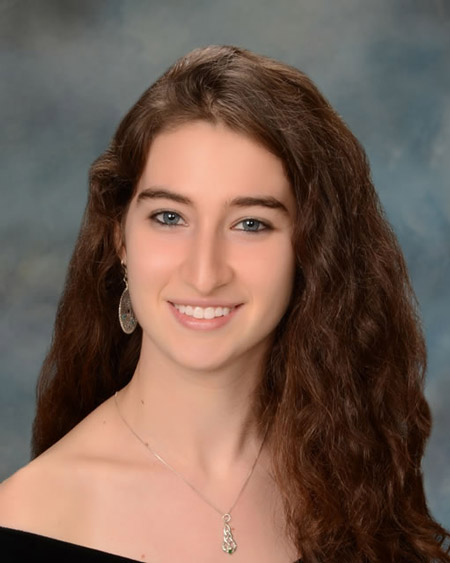 Huntington's Class of 2013 salutatorian Molly Prep.
The Huntington alum's long-term plans are still developing. "I want to take a year to sort of figure that out," Ms. Prep said. "I'm about to start volunteering at NYU Langone Medical Center, so that could conceivably turn into something. I'd also like to take the year to explore options involving children and the arts/books, including art therapy, working in a library, writing for children or something else along those lines." 
Ms. Prep has recently become very involved the NYU club known as a CAMS on Campus. Her interest in the organization came via her minor in child and adolescent mental health studies. "I'm the publicity vhair for the club," the Huntington grad said. "It mostly involves editing and sometimes writing for a newsletter we send out a few times a semester. The club and the newsletter aim to raise awareness on various mental health issues. The articles often include highlighting CAMS courses, dealing with stress in college, media representation vs. the realities of mental illness, etc."
In her free time, Ms. Prep has been able to experience New York theatre in all its glory. "I see a lot of shows on Broadway as well as those off-Broadway and off-off-Broadway," she joked.
Ms. Prep spent last spring in London through an NYU study abroad program. "I had a wonderful experience," she said and the photos of her time in Europe prove it.
An Advanced Placement Scholar with Distinction, Ms. Prep captured the Daughters of the American Revolution Award, Robert Buchanan, Jr. Award and the English Dept.'s Journalism Award as a Huntington senior.
"Still, no matter who you are or what your 'next step' is, I urge you to never let go of your dreams," Ms. Prep told a crowd of 2,000 at Huntington's 2013 commencement. "Whether you want to be rich, famous, successful, loved, or a tomato, don't let anyone tell you that your future is ridiculous. You'll have to work hard, and you may have days that seem hopeless, but ultimately if you want it badly enough, you hold the power to bring your dream of a brighter future to fruition."
As she nears the finish line of her studies at New York University, Ms. Prep is enthusiastic about the future and she's not about to let go of her dreams.