June 7, 2017
Brianna McDonald always finds a way to navigate through any obstacle on her way to realizing success. The Huntington High School Class of 2016 member is doing just that at Fairfield University in Connecticut where she recently completed her freshman year.
"My freshman year was very rewarding," Ms. McDonald said. "Although there were many challenges thrown my way, including difficult classes, I learned to embrace them. I have met some amazing people from all over the country and even some from Long Island."
The Huntington alum is studying nursing. She dived into campus life, joining several clubs, including Colleges vs Cancer, Operation Smile and Relay For Life. Ms. McDonald is on the board of Fairfield's Student Nursing Association. She even found time to play club lacrosse, "which has a great group of girls who really know how to play the game," she said. "We play teams like Boston College, Yale and Fordham and so far we are undefeated."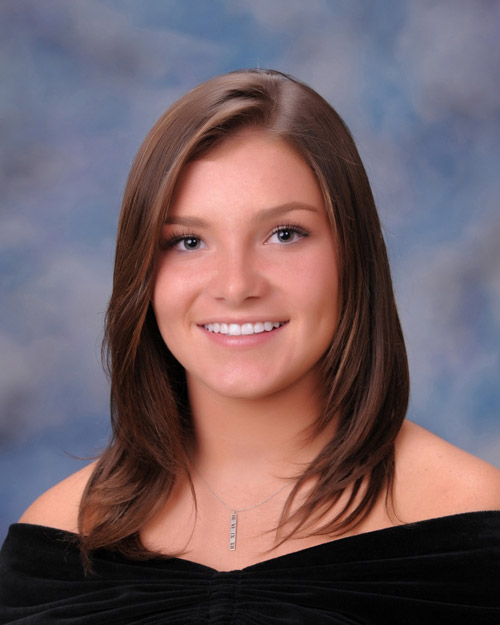 Huntington Class of 2016 alum Brianna McDonald.
Ms. McDonald is just wrapping up the core classes she needs for nursing school. The courses include microbiology, pathology and psychology plus some electives. Next spring she will start her first clinical rotation, either in mental health or geriatrics. "I am both excited and nervous about it," she said. "I know it will definitely be challenging."
The Huntington grad's summer plans include working at J.T. Mathers Hospital in Port Jefferson. "I am going to be working on the post-op orthopedics floor," Ms. McDonald said. "I am very happy to be given the opportunity to gain experience within the major of the degree I am seeking."
Ms. McDonald thrived at Huntington High School. A member of five different academic honor societies, she served as the G.O. historian and as a Relay For Life committee chair. The founder of Athletes Helping Athletes, she volunteered with Huntington High School's Habitat for Humanity chapter and participated in the yearbook club.
Before choosing Fairfield University, Ms. McDonald considered the University of Delaware, Catholic University of America, University of Connecticut, Rutgers University and Penn State.
The teenager sparkled on the lacrosse field for the Blue Devils and developed a well-earned reputation for her aggressive defensive play. At one time or another she also played high school soccer and was a member of the swim team.
"Fairfield University is an amazing school," Ms. McDonald said. "If you're the type of person who prefers small classes where you get to have a relationship with your teachers, it is definitely for you. It is a small school, but big enough where you don't know everyone on campus. The location is also ideal for people who want to go to school out of state, but not too far away from home. My favorite thing about going to Fairfield is the beach being only a few minutes away, as you can go there on weekends or even just for a change of scenery."