January 20, 2017
Henry Rogan's life is never dull. The Huntington High School Class of 2014 member has already had an interesting college experience and he's still only a junior.
The 20 year is smart, well-spoken and insightful and displays a wonderful sense of humor. Mr. Rogan is secure enough to be able to laugh at himself from time to time. But he also has a serious and thoughtful side and he's certainly not afraid to try something different or depart from his comfort zone.
Mr. Rogan completed many of Huntington's most challenging courses and graduated near the top of his class. That sturdy foundation came in handy as a Kenyon College freshman.
Widely regarded as one of America's best liberal arts colleges, Kenyon is located in central Ohio on a gorgeous 1,000 acre hilltop campus, which includes a 480 acre nature preserve. The school enrolls about 1,600 students, who come from across the nation and 44 countries. No classes are taught by teaching assistants.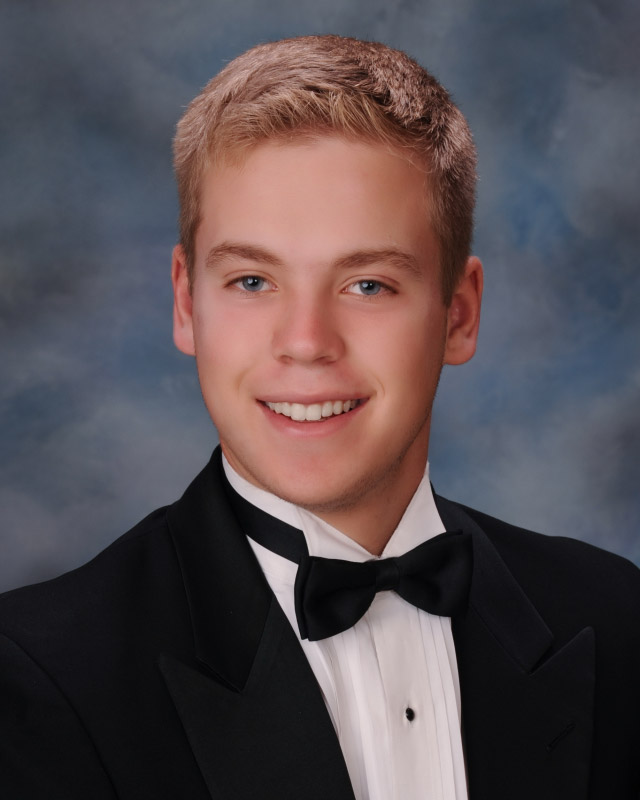 Huntington Class of 2014 member Henry Rogan.
Kenyon boasts actor Paul Newman and authors E.L. Doctorow, Laura Hillenbrand and John Green as among its more well-known alumni. The Advanced Placement program originated at Kenyon.
After earning solid grades and playing on Kenyon's varsity lacrosse team as a freshman, Mr. Rogan reached a surprising decision.
Mr. Rogan chose to attend Kenyon early in his college search process. He thinks it might have been too early; before he had fully considered all of his options. So after his freshman year, the Huntington alum decided to transfer to Binghamton University, where many of his friends are enrolled and which is more than 10 times the size of Kenyon.
Following a successful sophomore year that saw Mr. Rogan play on Binghamton's club lacrosse team, he stunned his parents by telling them he wanted to transfer back to Kenyon. Discussions ensued and he reached out to his old lacrosse coach about regaining his spot on the varsity team.
Why did Mr. Rogan decide to return to Kenyon? "A bunch of reasons," he said. "I found the academics to be much more engaging due to smaller class sizes. I felt that I would be better connected to a stronger alumni network upon graduating and I missed playing a competitive sport."
Upon his return to the Ohio campus, the economics major had to try out for Kenyon's lax team, making the squad as a walk-on. "I thought I wanted a bigger school," Mr. Rogan said. "I'm glad I did it so now I know that's not what I want."

Mr. Rogan isn't entirely sure of his career path, but he has some ideas. "I'm keeping myself fairly open, but ideally I'd like to do something with music marketing," he said.
Outside of classes and lacrosse, Mr. Rogan has enjoyed some unique experiences over the past three years, including stints in Costa Rica and on Capitol Hill.
Once his freshman year at Kenyon had wrapped up, Mr. Rogan headed to Costa Rica with Global Volunteer Network for a three week summer experience. Two weeks were spent on Parismina, a small Caribbean island where the Huntington grad worked with local agency Maximo Nivel on a sea turtle conservation project.
Mr. Rogan later spent a week teaching English to grade school children in San Jose, Costa Rica. Although he had no prior teaching experience, he quickly developed classroom management skills and whipped up daily lesson plans. Having a stash of candy available for distribution at key points also helped keep everyone happy.
Working to save sea turtles in one of the most exotic locations in the world obviously produced memories that are sure to last a lifetime, but Mr. Rogan won't soon forget his time in the classroom either.
The Huntington grad spent last summer in Washington, DC, where he interned in the office of U.S. Representative Steve Israel and worked at the Orange Anchor restaurant, located on the harbor in Georgetown.
Mr. Rogan lived in a house in Georgetown with several other congressional interns. He was in the House of Representatives gallery when Democrats staged a sit-in on the House floor in late June over gun control, witnessing history first hand.
The internship included attending briefing meetings, writing and distributing notes regarding official House business, answering phones, leading tours of the Capitol and other responsibilities tied to Mr. Israel's office.
With three semesters of college to go before he graduates, Mr. Rogan is making the most of his time at Kenyon while keeping an eye on the future.
"I know I will get an excellent education at one of the nation's top liberal arts schools and will be able make great contributions to Kenyon's lacrosse team," said Mr. Rogan during his senior year at Huntington High School. He still feels the same way.