September 16, 2016
Latoya Shand is settling into Binghamton University and her life as a college student-athlete. A member of Huntington High School's Class of 2016, the teenager captured All-State honors with the Blue Devil track and field program.
Honored last spring as a Distinguished Senior after compiling a minimum academic average of 90 during every semester of high school, Ms. Shand cited her "supportive parents" for handing her "the keys to successs."
The Huntington alum enjoyed participating in high school events such as the K-Factor talent show, homecoming float night and Relay For Life. She was a sensational athlete, winning All-County honors during the winter and spring track seasons as well as Academic All-County recognition.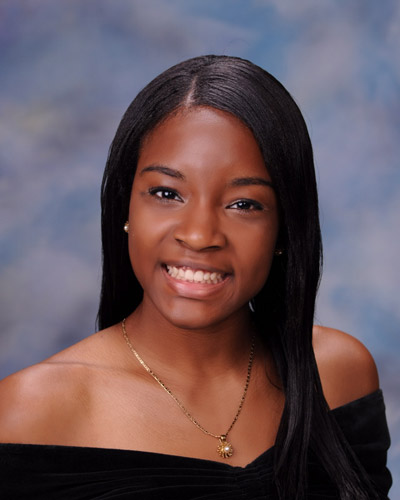 Huntington alum Latoya Shand
is a Binghamton Univ. freshman.
Ms. Shand considered several colleges before visiting and deciding the Binghamton University as the place for her. She plans to compete in several different events for BU's NCAA Division I track program.
"The transition from Blue Devil to Bearcat has been a great one so far," Ms. Shand said. "I'm enjoying every minute of it. I've seen some familiar faces and have branched out and have met a lot of new people. My schedule consists of a mixture of small classes and lectures so I've been exposed to a couple different learning environments and have gotten used to being on campus and used my daily schedule as well."
Never one to just lounge around, Ms. Shand is staying very busy. "I've begun preseason training with the track team and love how close everyone is with each other," she said. "The team is like my second family. I think being a student athlete has helped with my time management skills since I have such a set schedule for class, workouts and lifting. It helps me stay on track and do what I need to in a timely manner and not let the freedom that comes along with college life get to my head."
Several weeks into the fall semester, the Huntington grad is enjoying life as a college freshman. "I'm really looking forward for what lies ahead and to the start of the track season," Ms. Shand said.