September 06, 2016
No public high school in the state can match Huntington High School's long tradition of providing a free public education to the youth of the community.
Huntington's Class of 1942
student officers.

Since the first graduating class of seniors was handed its diplomas in 1862, tens of thousands have joined Huntington's alumni ranks. The graduates have gone on to distinguish themselves and their alma mater in every career field and walk of life.
The rejuvenated Huntington High School Alumni Association is seeking out graduates and asking them to visit the organization's website and register as a member. Many are doing just that in an effort to reestablish the connection between themselves and their old high school.
The alumni group presents awards each spring to several seniors during a public ceremony and works to bring graduates back into a relationship with their alma mater. That can take many forms, including mentoring of current students or providing college or employment advice and assistance.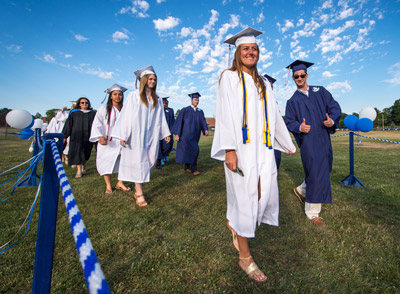 The Huntington Alumni Associaiton
is seeking new members. (Darin Reed photo.)
The Huntington Alumni Association plans to hold monthly meetings at the high school throughout the 2016/17 school year. All alumni are invited to attend and get involved with the organization in some capacity.
Meetings are scheduled for the following Monday evenings at 7 p.m. in either the School Heritage Museum, library or cafeteria, depending on room availability: September 19, October 24, November 21, December 19, January 23, February 13, March 20, April 24, May 15, June 12 and July 24.
Visit http://www.huntingtonhighalumni.org to learn more about the organization or to become a member. Not interested in becoming a member just yet? You can still submit an email address online to join the Huntington Alumni Association's electronic mailing list.
The organization's website also includes information about upcoming class reunions and there's even digital copies of several yearbooks with more years planned.
Send a message to alumni@huntingtonhighalumni.org for more information.