March 18 , 2021
An explosive offense and a suffocating defense propelled the Huntington High School junior varsity football team to a 26-8 victory in the season opener at Half Hollow Hills East last Saturday morning.
Huntington amassed 378 yards of total offense, rushing 37 times for 333 yards and completing a pair of passes for another 45 yards. The Blue Devil defense recorded 48 solo tackles, including five for a loss, two quarterback sacks and three pass deflections, caused two fumbles and recovered two fumbles.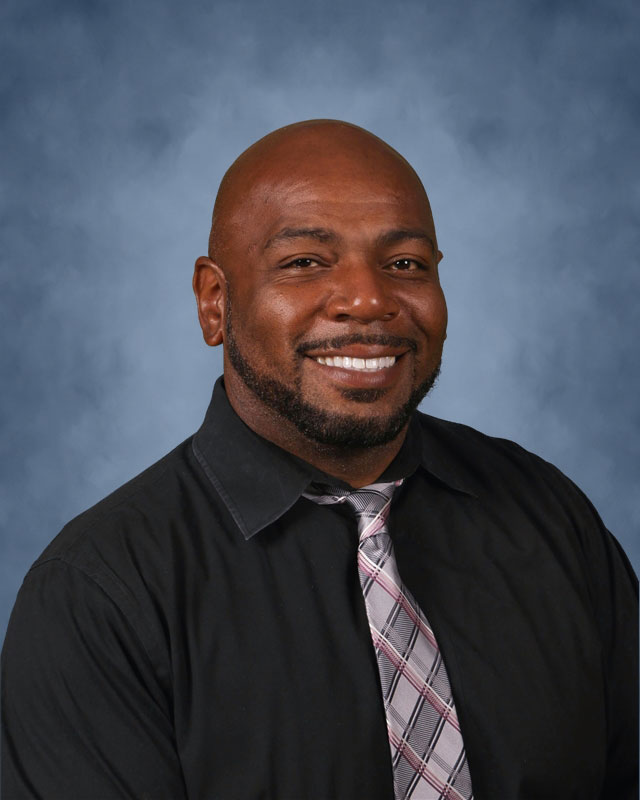 Huntington High School football coach Ronald Wilson.
Huntington opened a 6-0 first quarter lead, which it extended to 12-0 by halftime. Another touchdown in the third quarter provided the Blue Devils with even more breathing room, giving the team an 20-0 lead. The teams traded touchdowns in the fourth frame.
Jahmar Francis enjoying a spectacular morning, rushing 19 times for 186 yards and three touchdowns, catching a pass for 15 yards and making five tackles.
Christian St. John was also magnificent, rushing nine times for 69 yards, notching a two-point conversion and making eight tackles. He also added a fumble recovery.
Quarterback Jayden Taylor completed two-of-seven passes for 45 yards and a touchdown and rushed for 39 yards on four carries.
"We had a stingy defense that gave away no points and an explosive offense that couldn't be stopped," head coach Ronald Wilson said. "Offensively, JT Taylor was on point. He pretty much called a great game. He would tell me what the defense was doing and gave me some plays that would work. He was poised in the pocket when throwing the ball."
On the Blue Devils' first possession, Taylor connected with football newcomer Nick Zahn for a 30 yard touchdown pass. (Zahn also had two tackles on defense.) Francis and St. John proved to be formidable and difficult to contain out of the backfield.
Keishan Miller (two carries for 21 yards) and Joe Algieri (three carries for 18 yards) also contributed to Huntington's ground game.
Defensively, Algieri was splendid at middle linebacker, bringing down nine runners with solo tackles, including two tackles for a loss and causing a fumble. "Joey Algieri was simply the best," Wilson said. "Hills East found it very difficult to run their fullback option play against him. He refused to be blocked and accounted for the most tackles."
Sophomores Brett Bender (three tackles, including one for a loss, a quarterback sack and a fumble recovery) and Michael Kline (six tackles, including two for a loss and one caused fumble) were among the hardest hitters on defense.
Freshman defensive end Stephon McLeod (four tackles and a quarterback sack) didn't give the Thunderbirds' quarterback a chance to throw the ball. "He had a huge sack, which forced Hills East to turn the ball over on downs," Wilson said.
Nick Sineno (two tackles), Chris Acompora (two tackles, two pass deflections), Joey Zink (three tackles, one pass deflection) and Zachary Zboray (four tackles) also played key roles on defense.
Sophomore Agostino Abbatiello led Huntington's special teams unit, recording all the tackles on kick-offs.
"It was a great job by all," Wilson said.
Game Notes: Francis garnered Game MVP honors . . . . Taylor was named Offensive MVP . . . . Algieri earned Defensive MVP honors . . . . Abbatiello was named Special Teams MVP . . . . Huntington is captained by Algieri, Taylor, Sammy Mac Arner, Francis and Acompora . . . . Blue Devil alum Timothy Mattiace is the team's assistant coach . . . . Huntington hosts Copiague on Saturday at 9 a.m.