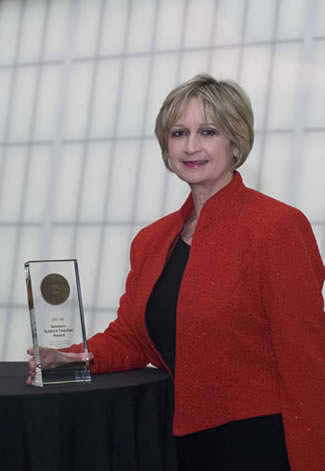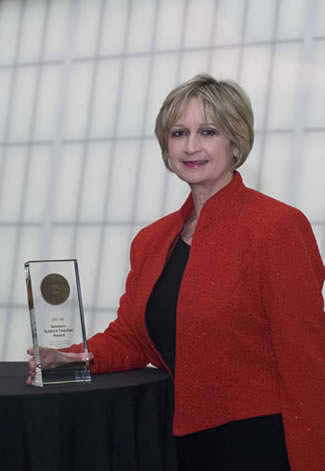 Maryann Daly, Chairperson
631-673-2060
Maryann Daly is the chairperson of the Huntington School District SEARCH program. She earned a bachelor of arts in English and elementary education at Marymount College and a master of arts in early childhood education at Adelphi University. She also possesses a master of science from Long Island University with a specialization in teaching the gifted and talented.
Mrs. Daly, who in addition to her administrative responsibilities, teaches SEARCH classes filled with over 85 qualifying fifth and sixth graders. She has been a Huntington faculty member since 1983, when she began her career here as a sixth grade teacher. She earned a professional diploma along with administrative certification at Long Island University and she also holds certification as a gifted and talented teacher.
Her work in the SEARCH program has included a relentless pursuit of grants to provide additional opportunities for advanced study. Mrs. Daly has also served as the coach for Huntington's Math Olympiad team, teaching classes consisting of more than 90 fifth and sixth graders in the program.
For the past eight years, Mrs. Daly has trained and brought the top scoring fifth and sixth grade teams to the Stony Brook Math Tournament, with students regularly earning top individual and team honors.
Over the past 15 years, Mrs. Daly has nominated her Math Olympiad students to take the qualifying exam for participation in the Institute of Creative Problem Solving with Huntington students consistently being offered placement into this prestigious program.
Mrs. Daly has written and applied for over 50 Huntington Foundation mini-grants and STAR grants and received more than $58,000 for academic enrichment activities, New York Hall of Science fourth grade labs, public speaking workshops for first and sixth graders, specialized Mad Science programs and Science Spectacular shows at each of Huntington's four primary schools.
Through HFEE funded grants, Mrs. Daly has also been able to provide Smartboard game packs that every K-4 teacher is able to access via a classroom computer. What is most gratifying to her is learning how many teachers consistently use these game packs to enhance their lessons. She continues to write grants to help teachers help their students in an interesting and fun way.
Mrs. Daly's SEARCH classes have included the integration of iPads, apps and SMART Board lessons relating to Shakespeare, Edgar Allan Poe, mock trials, genetics and forensics.
The Huntington Foundation awarded Mrs. Daly a Star grant in the amount of $12,000 in 2008 to provide video-conferencing capabilities. Since then many teachers have scheduled related learning experiences for students across elementary and secondary grade levels.
Nominated by the New York Hall of Science for her relentless efforts in bringing science to hundreds of students each year, Mrs. Daly is a 2007 Siemen's Corporation Science Teacher Award recipient. She was one of only ten honorees in New York and the only one from Long Island.