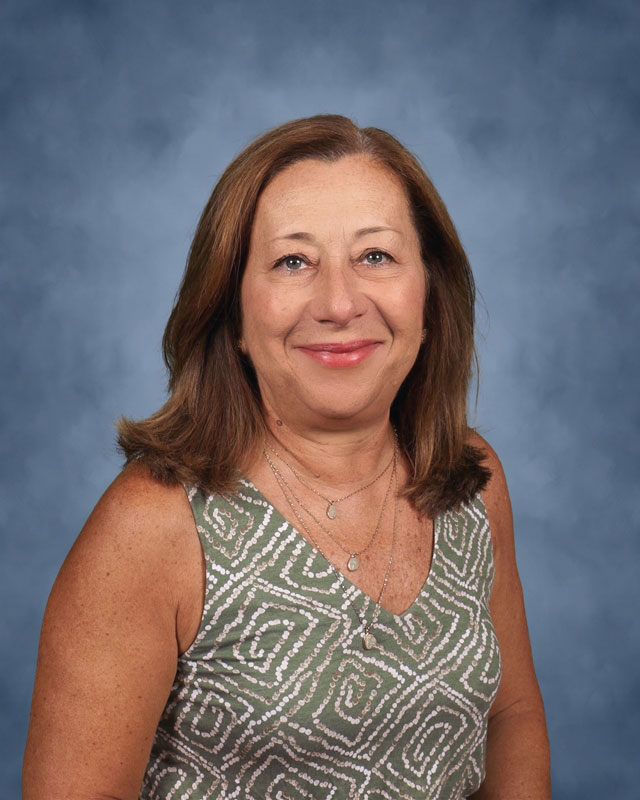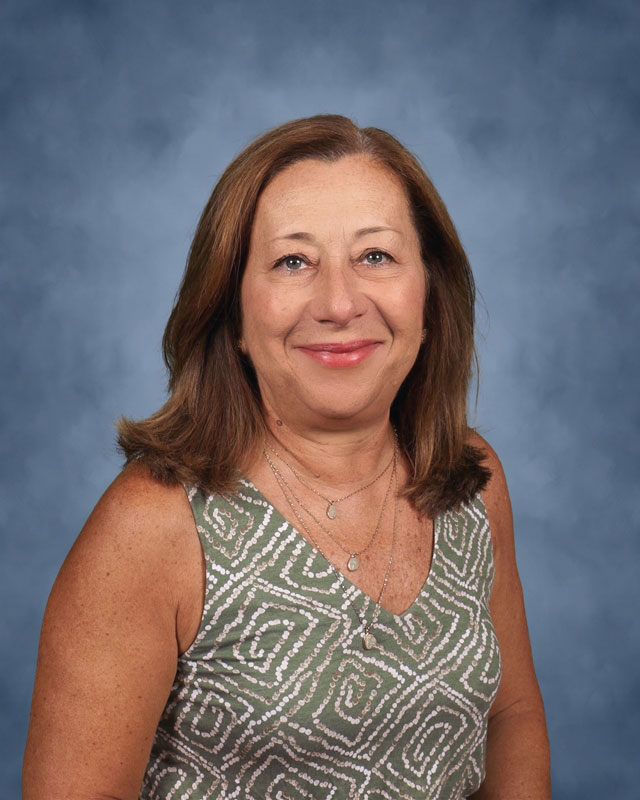 Kathleen Aufiero
1-631-673-2078
Kathleen Aufiero has been Huntington's chairperson of mathematics, 7-12 since July 2017. A longtime district faculty member, she taught math at J. Taylor Finley Middle School from September 1993 to June 1996 and at Huntington High School from September 1996 until the time of her appointment as the department's secondary grade level chair.
Ms. Aufiero obtained a bachelor of science degree cum laude in accounting at the University of Buffalo in 1979 and a master of business administration in finance at St. John's University in 1982. She earned her state administrative certification through Stony Brook University in 2005.
A member of the National Council of Teachers of Mathematics and the Association of Mathematics Teachers of New York State, Ms. Aufiero was co-director of the district's Saturday/summer virtual learning program in 2014/15.
Over the course of her Huntington career, Ms. Aufiero has served in a number of posts, including as faculty advisor for the Class of 2004, member of the attendance and academic rigor committees and the teacher advisory panel for the Huntington Teacher Center, Math Subject Matter Council representative and as a mentor for new teachers and incoming freshman. She was also an elected member of the Associated Teachers of Huntington's executive council, serving as the organization's treasurer for eight years.
Prior to embarking on a career in education, Ms. Aufiero worked for Chemical Bank for 4½ years, rising to the level of assistant manager and for Security Pacific Business Credit for 3½ years, where she was promoted to vice president.
Ms. Aufiero holds state certifications as a teacher of mathematics, 7-12 and as a school district administrator.
---
Marybeth Robinette
1-631-673-2077
Marybeth Robinette has been the Huntington School District's director of assessment, instructional technology and elementary mathematics since July 2014. She earlier served as the district's data coordinator and chief information officer and as district director of mathematics, K-12. A member of the faculty since 1990, she has worked as a special education and math teacher.
Ms. Robinette earned an undergraduate degree in sociology with special education certification in 1978 at the University of Hartford and a master's degree in computer science in 1985 at Union College. She obtained a certificate of advanced study in educational leadership along with state administrative certification at SUNY Stony Brook in 2009.
Prior to coming to Huntington, Ms. Robinette worked for Unisys Corp. and Harris Corp. as a software engineer (1985-1990), as a math teacher in the Wappinger Falls School District (1983-84), as a special education teacher in the Poughkeepsie School District (1981-83) and at the Astor Home for Children-Rhinebeck Country School.
Over the years Ms. Robinette has been a member of numerous Huntington School District committees, including the educational development committee, academic intervention services planning committee and technology committee. She has also been a member of the Response to Intervention development team, Tiers of intensive and educationally responsive services team and high school data team.