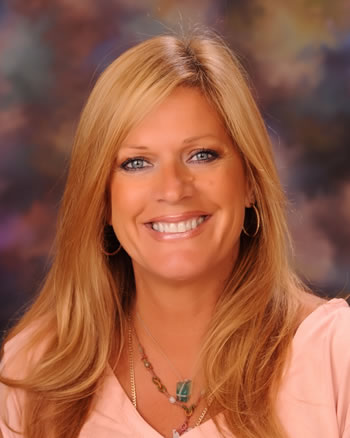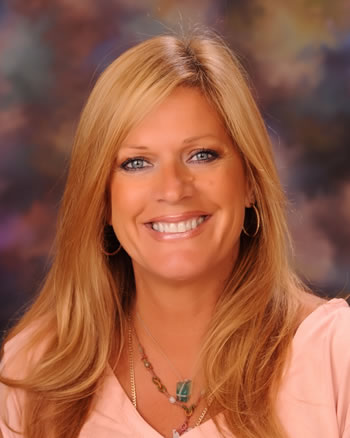 Georgia Deren McCarthy
1-631-673-2017
Georgia D. McCarthy has been Huntington's district director of health, physical education and athletics since 2002. She began her career in the district in 1992 as a physical education teacher at Flower Hill and later worked at Huntington Intermediate and the high school.
A member of Huntington High School's Class of 1982, Ms. McCarthy was an outstanding athlete and earned a full NCAA Division I basketball scholarship to James Madison University, graduating in 1986 with a Bachelor of Arts degree in communications.
Employed by ABC Television in Virginia, handling sports logging and writing duties, Ms. McCarthy later held a similar position with NBC in New York before ultimately deciding to pursue a career in education.
Adelphi University awarded Ms. McCarthy a master's degree in physical education in 1990. Her first teaching job was at Friends Academy in Locust Valley, where she also coached varsity girls' basketball and soccer and junior varsity softball.
At Huntington, Ms. McCarthy coached the Blue Devil JV girls' basketball team for five seasons and won four Coach of the Year Awards. She also coached the boys' JV basketball team, volunteered with the boys' varsity basketball squad, served as JV softball coach and coached boys' varsity volleyball.
She has been active on the college level, too, first as Adelphi's head women's tennis coach and then as a graduate assistant in the women's basketball program.
After teaching for 12 years, Ms. McCarthy earned her state administrative certification through Dowling College in 2002. In addition to her other duties, she is Huntington's coordinator of driver education and chairperson of the district's Comprehensive Health Advisory Council.
Ms. McCarthy takes pride in personally knowing almost all of the students participating in the district's athletic program. She is a frequent visitor to Huntington's gyms and fields and is a constant presence at meets and games.
Section XI's female Athletic Council representative for Conference II, Ms. McCarthy also serves as the Conference II vice president. She is Section XI's representative on the New York State Public High School Athletic Association's modified (middle school/junior high school) committee. She is the Section XI Modified Committee chairperson.
A member of Section XI's official's negotiations, finance, sportsmanship and eligibility committees, Ms. McCarthy is also a President's Committee member. She is president of the Suffolk County Athletic Directors' Association.
A love for sports led Ms. McCarthy to develop a summer lacrosse and basketball camp, which she directed for nine years and which grew to become one of the premier programs in the northeast. She was an AAU basketball coach for many years.
Ms. McCarthy's father, Ray Deren once held the same position in Huntington that she now does and she regularly credits him for a lengthy list of innovations and accomplishments on behalf of the physical education and athletic programs, as well as for her own success. She started an annual scholarship in his name and presents it each year at the Blue Devil senior athletic awards dinner.
Nominated for Suffolk County Athletic Director of the Year in 2018, Ms. McCarthy has two sons, John and Kenny, who are both Huntington High School graduates.