September 10, 2020
Sam Nicotra isn't very well known around Huntington High School just yet, but he will be soon. Very soon. The freshman was on the Blue Devil varsity wrestling team as an eighth grader last winter and his 14 victories provided a glimpse into his talent and potential.
The teenager made the leap from J. Taylor Finley Middle School to the high school mat team by participating in the Athletic Placement Process, a State Education Department program that Huntington UFSD has opted into. Nicotra had to successfully pass a rigorous physical fitness test and other requirements to qualify for the high school level.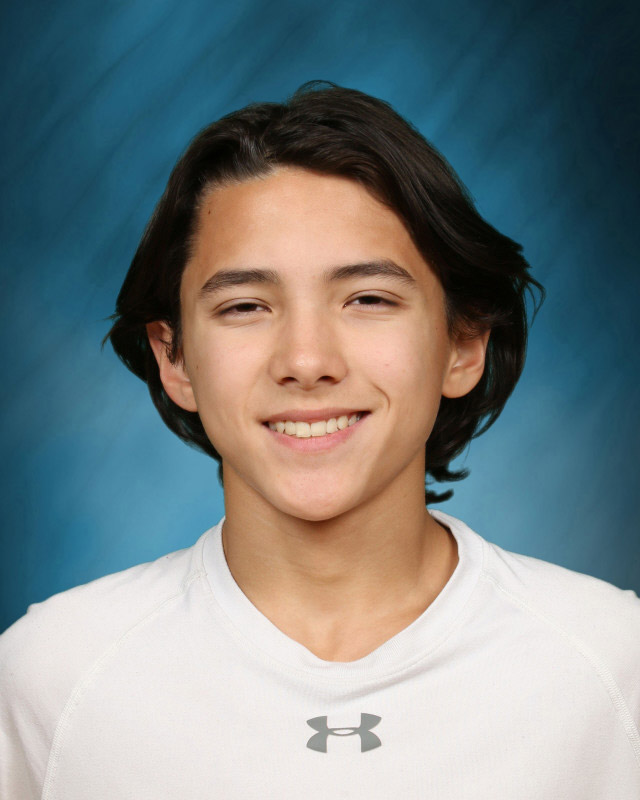 Sam Nicotra won 14 varsity matches for the Blue Devils as an eighth grader.
Once Nicotra gained his roster spot and started reporting to afternoon practices, he quickly fit right in with his new teammates and captured the respect of everyone, even Blue Devil veterans.
The teenager works incredibly hard throughout several hours of daily practices. In many respects, he comes close to being a perfectionist. Take push-ups, for example. His back is straight as a board, chest an inch or two off the ground, arms bent at just the right angle.
Nicotra doesn't believe in taking shortcuts. He doesn't watch to see when the coaches aren't looking and then slack off. The teenager is methodical in his approach, He carefully follows along with the coach's practice plan, giving 100 percent every step of the way.
"Our practice room is tough for everyone, especially an eighth grader, but Sam was great last year and didn't miss a beat," Huntington head coach Travis Smith said. "He is very determined; very into working out and training and building himself up. He's tough physically and mentally and was one of the hardest workers in the room, without a doubt."
Nicotra stepped into the starting lineup when needed and he came through for the Blue Devils. He was solid in tournaments, too. He showed enough potential to convince the Huntington coaches that he is going to be a major contributor very soon.
"Sam has great potential," Smith said. "The key is working hard to develop it and Sam is doing that so he is on the right path. He wants to be a champion and that desire is critical in wrestling."
Nicotra has spent the Covid-19 pandemic working out daily. He started wrestling at a young age and enjoys strenuous workouts and the challenge the sport provides. It's definitely not for everyone, but he's all in with it.
While he isn't a big talker, Nicotra does have a noticeable sense of humor. But around the mat he's all business. That quietness can be intimidating in a sport like wrestling where every competitor is always trying to gain some insight into their opponent. When he has his "game face" on it can be a little unnerving.
"Sam is a very important part of our program and we're counting on him these next four years," Smith said. "If he keeps working hard, good things are going to happen."