November 10, 2020
A profile of Huntington High School and the Class of 2021 is now available for viewing and downloading on the Huntington School District's website at www.hufsd.edu.
The six page document includes information about academic and co-curricular programs at the school as well as overviews of the community, curriculum, Advanced Placement classes, accelerated, honors and college courses and the career internship opportunities available to students.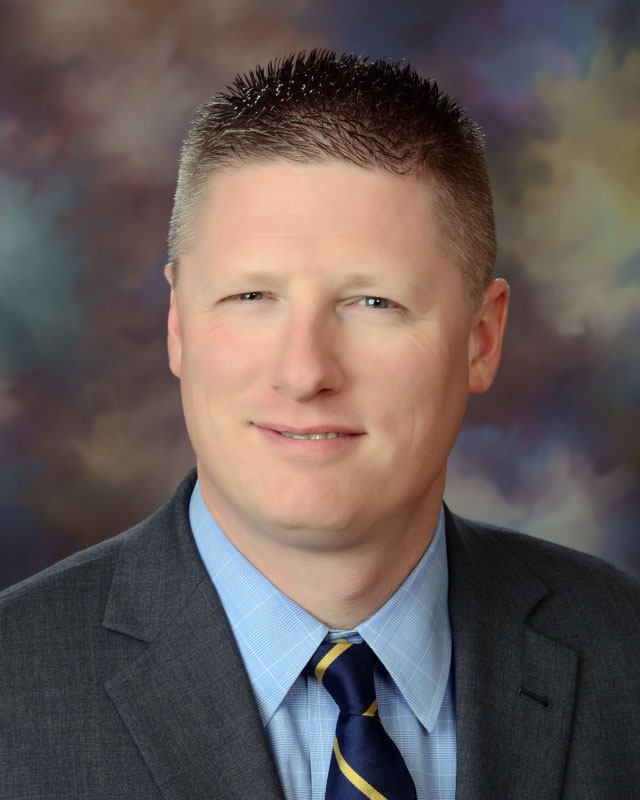 Huntington High School Principal Brenden Cusack.
A full listing of courses organized by department is included in the document. There is also a breakdown of the Class of 2020's college entrance examination scores, post-high school plans and honors and awards. A list of the colleges and universities that recently accepted Huntington High School students is spread over the final two pages of the document.
According to the profile, over the past year 392 Huntington High School students wrote 916 Advanced Placement examinations in 24 different courses. During the 2019/20 school year, the school had 188 AP scholars, including 35 AP Scholars with Honors, 65 AP Scholars with Distinction, 12 National AP Scholars, 12 AP Capstone Diploma recipients and six AP Seminar and Research Certificate honorees.
Approximately 72 percent of students participate in the interscholastic sports program on 24 varsity and 16 junior varsity teams. Huntington High School has had over 100 league, county, Long Island and state individual and team championships since 2008 along with two national titles. About 80 percent of athletes each honor roll recognition each marking quarter.
To access the profile, go to the district's website and click on the Main Navigation dropdown menu and select Huntington High School under the Our Schools listing. Scroll down to Important Documents and choose Forms & Files. The profile link can be found there or just click on this link (or copy and paste it): http://www.hufsd.edu/assets/pdf/academics/guidance/2021/hhs_profile_class_of_2021.pdf.