May 13, 2020
Michael Mathews has enjoyed a great run through Huntington High School, excelling every step of the way. Now the senior is ready to move on and study business at Fordham University.
"I will be attending Fordham University's Gabelli School of Business," Mr. Mathews said. "I decided on attending Fordham because of its excellent business program and its connections with many businesses located in New York City."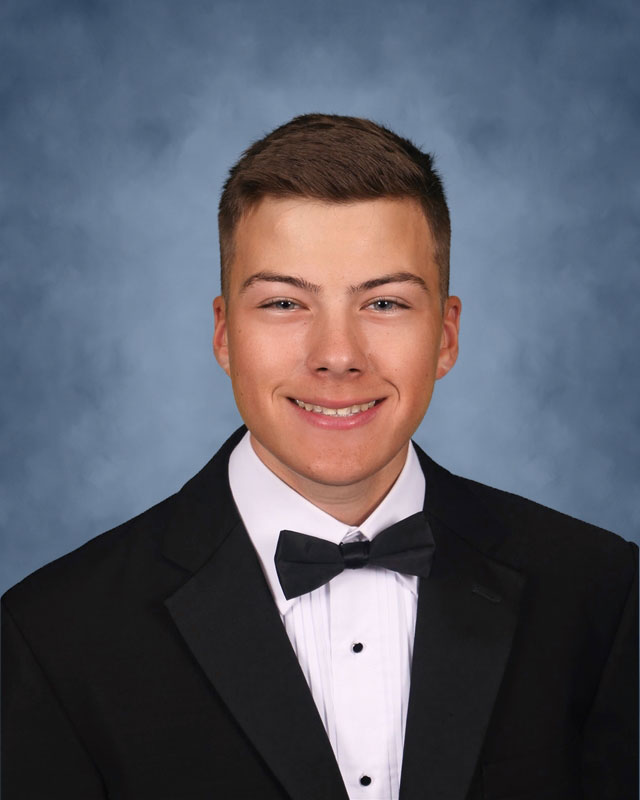 Huntington senior Michael Mathews
Mr. Mathews has impressed Huntington High School's faculty with a strong work ethic and powerful intellect. He's mastered many of the most challenging classes and especially shined in a variety of business courses.
"Huntington has prepared me for college with its wide range of Advanced Placement courses and electives," Mr. Mathews said. "I feel ready for the challenge of college because of the work ethic I had to maintain in order to excel in my courses."
Rather than coasting through the past four years, Mr. Mathews chose to push himself academically and broaden his horizons with an interesting selection of core courses and electives.
"The most valuable and interesting courses I have taken are AP Calculus BC, AP Macro and Micro Economics, AP Statistics, Criminal Justice and Virtual Enterprise," Mr. Mathews said. "These courses helped me find my love and career interest in business and math."
Instead of just blending into the crowd, Mr. Mathews has been a standout. He's worked closely with many teachers and developed some close relationships along the way.
"I have had a number of great teachers at Huntington High School," Mr. Mathews said. "One who stands out is Paige Tyree-Furman who my teacher for Career & Financial Management, Sports Marketing and Virtual Enterprise. These courses helped spark my interest in business."
The teenager has enhanced his high school experience by participating in the music and athletic programs and meeting many new people, making new friends and learning valuable lessons.
"My favorite activity over the past four years has been being a member of the Blue Devil marching band as a trombone player since freshman year," Mr. Mathews said. "The marching band became a new family for me over the last four years because of the countless memories and friends I made over the years in it and I learned leadership skills as I was a section leader this past year. I also enjoyed being a part of the jazz band, wind ensemble and the baseball team."
A longtime member of the Boy Scouts, Mr. Mathews joined a select group nationwide when he earned the rank of Eagle Scout. It highlighted his staying power and commitment.
Mr. Mathews' advice to incoming freshmen? "Stay on top of your schoolwork and take advantage of the excellent clubs and programs offered by the school," he said.
Fordham University is regarded as one of the top schools in the country and its proximity to the financial capital of the world in Manhattan is sure to be a plus as Mr. Mathews studies business and looks ahead to internship and career possibilities.
"I have had a great experience at Huntington because of its wide range of extracurricular activities, especially because of the music program offered at the high school," Mr. Mathews said. "I will miss the faculty and my friends the most."