May 1, 2020
All-County goalie Ainsley Lumpe and All-Division midfield Emily Plachta are expected to lead the Huntington varsity girls' soccer team into next fall's season. Interest is running high in the Blue Devil program with many talented players at every grade level.
Coached by John Walsh and Vincent Tannazzo, the 2019 varsity squad was hit by injuries to several key players. The Blue Devils compiled a 4-6-4 mark, but gave most opponents a very competitive game.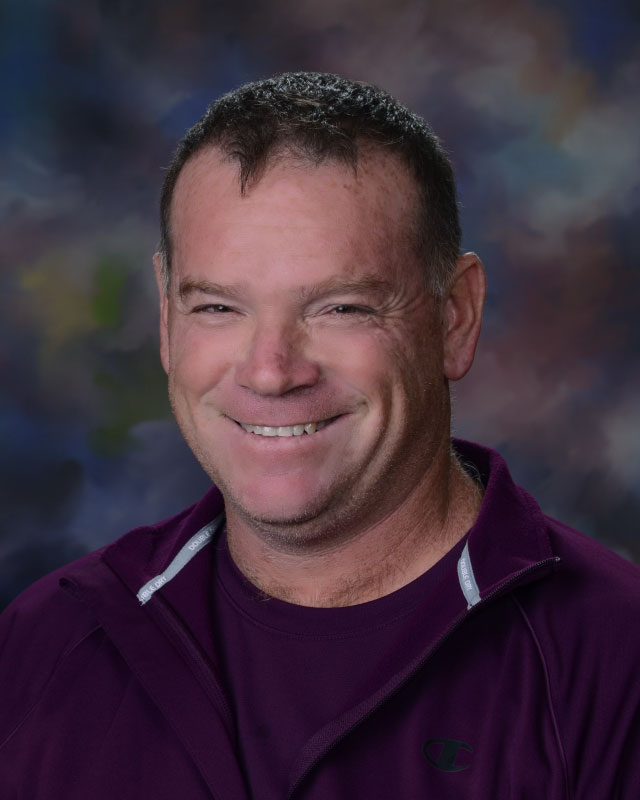 Blue Devil girls' soccer coach John Walsh.
Huntington is graduating All-County forward Marissa Stafford, who tallied seven goals and 10 assists. The Blue Devils are also saying goodbye to seniors Lena Annunziata, Riva Bergman, Beanna Cumella, Alexandra Gerbavsits, Caroline Hartough and Jennifer Zeron-Salmeron.
Lumpe is set to return as Huntington's spectacular goalkeeper. She notched six shutouts before a late-season injury forced her to the sidelines for the final four games.
An exceptionally skilled sophomore, Plachta excels at defensive and center midfield. She can press the offensive attack, play first rate defense or help with the Blue Devils' transition game.
The current varsity roster includes freshman Gianna Forte; sophomores Katie Browne, Hanna Carlson, Teddi Carnesi and Edelyn Garcia; juniors Isabella Algieri, Alexa Amorison, Johanna Campos-Moreira, Giavanna Devoe, Jordan Forte, Sarah Giarraputo, Julia Gorecki, Kemberlin Hernandez-Veliz, Timmeree Koepele, Charlotte Maggio and Julia Steinberg.
An excellent nucleus of players will be returning next fall. "We should have a strong defense," Walsh said. "We are going to be very competitive."
The JV and J. Taylor Finley Middle School teams are expected to bolster the program as it strives to become one of Suffolk's top ten squads.
Adrianna LoScalzo's 14 goals pace JV
Sophomore forward Adrianna LoScalzo's 14 goals helped propel the junior varsity girls' soccer team to an 11-2-1 record last fall.
LoScalzo added four assists for a team-high 18 points. Sophomore midfielders Caroline O'Rourke (7g, 8a) and April Swanson (2g, 6a) also played key roles on the team. Freshman sweeper Hope Bilkey turned in a standout season on defense. Sophomore midfield Eliza Walther (1g) and sophomore defender Zoe Sakellarios (1a) also shined. Sophomore goalie Ashley Genao stopped more than 40 shots in the net.
"Adrianna was our top goal scorer, breaking any known JV record with 14 goals," head coach Maria Canino said. "Caroline, April and Eliza controlled the midfield and were the playmakers. Zoe was strong on defense along with Hope. As the last line of defense, Ashley really helped us."
"Canino said that "switching our game to a possession game," was one of the highlights of the year along with outscoring the opposition, 50-10.
Freshman Abby Baade successfully followed in the footsteps of her oldest sister, Brooke, who was a key scorer for the Blue Devils before graduating in June 2016. The speedy and agile Baade tallied seven goals and an assist as a ninth grader.
The roster also included freshmen Sana Amin, Ella Kamenstein, Alondra Landa Cruz, Renee McKean, Gabriella Miller, Jillian Panos and Neha Rathore; sophomores Analisse Batista, Jesus Bonilla, Yensi Cruz Ortiz, Makaylah Frazier, Evelyn Henriquez and Flor Lopez and junior Amanda Fuentes-Reyes.
"This was a great team that really came together well, especially by the end of the season,"Canino said. The coach expects everyone to return next fall. Some players will undoubtedly be called up to the varsity level.
Interest high in Finley girls' soccer program
Interest is running high in the J. Taylor Finley Middle School girls' soccer program. Nearly four dozen players were on the roster last fall.
Head coach Linda Costello-Roth and assistant coach Ysrael Gonzalez were overwhelmed with the interest in the team. The pair kept everyone who came out for the squad with 45 players completing the season.
The roster included seventh graders Ashley Alay, Gabriela Amaya, Cynthia Argueta Fuentes, Daisy Campos, Sophie Carlson, Kimberly Castro Perdomo, Aylin Davila Chitay, Lauren Donaghy, Anibella Fazin, Ashley Garcia Alvarez, Jamie Garcia Sorto, Isabelle Gregorio, Lily Hotine, Jenna Italiano, Molly O'Brien, Maggie O'Toole, Melanie Rodriquez Valdez, Gricelle Rojas, Asly Santos Campos, Kaylee Smalling, Devon St. John, Hannah Valenzuela-Ayala and Brianna Velasquez Vasquez..
Eighth graders on the team included Angie Amador Martinez, Emma Bellew, Kayleigh Bender, Tess Calabria, Jeiry Chavez Merlos, Veronica Cocoman, Lea DeVoe, Casey DiGoia, Katherine Estrada-Morales, Emerson Evans, Stephanie Flores, Jacqueline Gutierrez, Julia Henderson, Marley Joseph, Jada Joseph, Samantha Koepele, Sophie Lange, Jessica Maixner, Caroline McGreevy, Riley Murtagh, Reese Rinaldi and Yosary Turcios.
"It was a fantastic group of girls," Costello-Roth said. "The novice players came a long way in skill development and soccer IQ. We will have a very strong core group returning next fall."
Finley struggled to score goals, finding the back of the net only nine times in nine games. The offensive highlight was a 4-3 win over Deer Park. There were two close games against Elwood and also tight contests with Stimson, Oldfield and Kings Park.