March 30, 2019
RJ Moreno has been in no rush. The Huntington High School senior has seen a steady stream of acceptance letters find their way to his mailbox, but he took his time evaluating the possibilities and all of the opportunities before embracing Elon University in North Carolina as the next stop on his journey through life.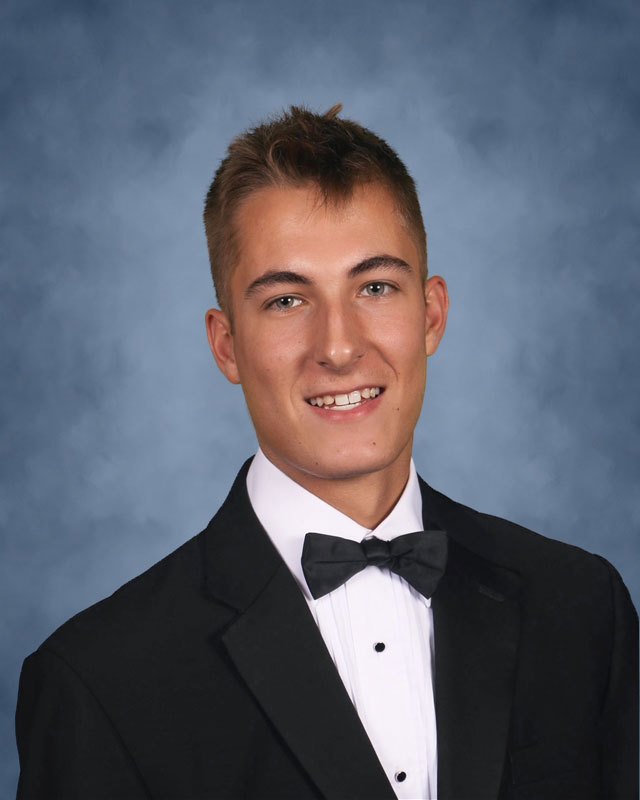 Huntington High School senior RJ Moreno
The affable teenager is a popular figure around the high school. It would have been easy to be overshadowed by his two older sisters, Taylor and Theresa who were both superstars in their own way, but Mr. Moreno has carved his own path and earned the respect of his teachers and classmates. He's played on the football team, raced on the track team and participated in numerous clubs. He's also compiled a strong academic record.
"I picked Elon because as soon as I stepped on campus, I immediately felt that this is where I belong," Mr. Moreno said. "I'm still deciding exactly what I want to study, but I know when I do decide, I'll be successful at Elon. My career interests include criminal justice, business management and forensic science."
A private university that has consistently earned high ratings, Elon enrolls about 6,800 undergraduates and another 800 graduate students. It boasts a suburban, 656 acre campus, which includes a botanical garden.
"I would have to say my number one teacher at Huntington would have to be Ms. [Paige] Tyree-Furman," Mr. Moreno said. "I had her for three years and she has always been the nicest and most meaningful teacher during my time in Huntington."
Mr. Moreno is a good-natured young man who likes to laugh. "My all-time highlight at my Huntington would have to be playing for the football program every year," he said. "Playing with my friends and creating bonds on and off the field will always be special to me."
The senior has an easy way about him. It's helped him to get along well with all of his teachers and to roll with the punches and the ups and downs of high school.
"RJ is such a stand-up guy," Ms. Tyree-Furman said. "You can't help but smile when you see him. He is mature, personable and friendly. He gets along with everyone and is a genuine pleasure to have in class and to see in the hallways. I'm going to miss having him at Huntington, but I know he will thrive at Elon. They are so lucky to be getting him."
The senior's closest friends include Jaylen Bush, Vincent Caravetto, Gary Barash and Jack Jamison. Two of them have been alongside Mr. Moreno since his first day of kindergarten at Washington Primary School.
"RJ is a great person to be around and he's always high energy," Mr. Bush said. The rest of Huntington's Class of 2020 would readily agree.
"My advice to incoming freshmen would have to be appreciate your time at Huntington," Mr. Moreno said. "It goes by quickly and you won't realize just how quickly until it's almost over."
The teenager is excited to be going to college and happy with his choice of Elon University. But while he might be ready to move on to the next phase of his education and life, Mr. Moreno will miss Huntington High School and the daily interactions with all the different personalities that fill the building.
"My time at Huntington High School has been everything I expected it to be and more," Mr. Moreno said. "Challenging, fun and some of the best years of my life."