March 16, 2019
Aidan Mrotzek enjoyed playing football for the Blue Devils and the Huntington High School senior has no intention of hanging up his jersey anytime soon. The teenager has decided to attend SUNY Maritime College where he has been recruited to play guard on that school's gridiron team.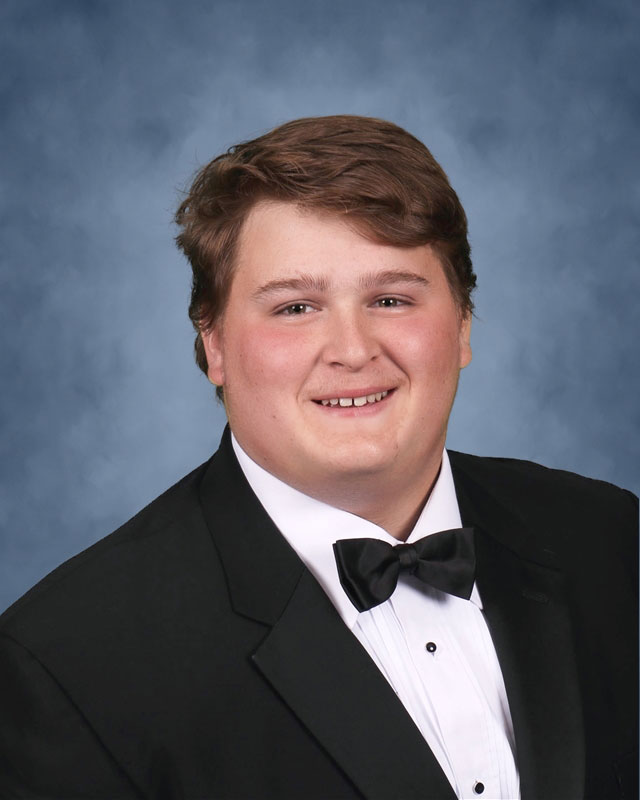 Huntington High School senior Aidan Mrotzek
"Maritime gives me the opportunity to study and eventually work in a field that I feel that I would enjoy and find very interesting and will also allow me to continue playing football," Mr. Mrotzek said. The school is located at Fort Schuyler, Throggs Neck in the Bronx. Television personality Geraldo Rivera attended the college in the early 1960s.
"SUNY Maritime College educates dynamic leaders for the global marine transportation industry, the business of shipping, engineering, energy, facilities management, finance, the armed forces and public service," according to the college. "Students choose from 11 undergraduate majors, including five ABET-accredited engineering programs, and two master's degree programs. Located 30 minutes from midtown Manhattan, students participate in 17 varsity athletic teams and more than 40 clubs and organizations, ROTC options and U.S. Coast Guard license programs. The license program prepares students to navigate, power and operate marine vessels."
The college seems to be a great fit for the Huntington senior. "Since I've been a little kid, I've always loved being on the water and the idea of working on the water," Mr. Mrotzek said. "I plan to be regimented and study marine transportation. I plan on graduating with my U.S. Coast Guard deck license and finding a job in the maritime industry."
SUNY Maritime emphasizes "learning by doing." It has a "hands-on approach" to its programs. The college boasts an enrollment of 1,635 undergraduates and 197 graduates.
Mr. Mrotzek has been one of the Blue Devil football program's mainstays. "I have played football all four years with three of those being on varsity," he said. The teenager participates in the Young Leaders youth development organization and he assists with coaching Huntington's Special Olympics teams.
The senior got his start in the district at Southdown Primary School as a kindergartener. "Mr. [Michael] Graziano would have to be my favorite teacher because I had him for math in tenth and eleventh grades and he just made a subject that I was not very good at enjoyable," Mr. Mrotzek said.
The teenager's advice for incoming Huntington freshmen? "Time flies and high school is going to be over fast so make the most of it," Mr. Mrotzek said.
The senior has enjoyed his time in Huntington, but he is excited to be moving on to college. "It had its ups and downs, but for the most part it was enjoyable," Mr. Mrotzek said.