March 13, 2019
Maddy Meidenman has enjoyed a remarkably well-rounded experience these past four years, but soon it will be time for the Huntington High School senior to move on to the next stage of her life. She plans to attend Louisiana State University in Baton Rouge and begin the quest to realize her dreams.
"I always knew that I wanted to go to a big state school in the south and when I visited LSU, I just couldn't see myself anywhere else," Ms. Meidenman said. "They also offered me a nice scholarship, which impacted my decision."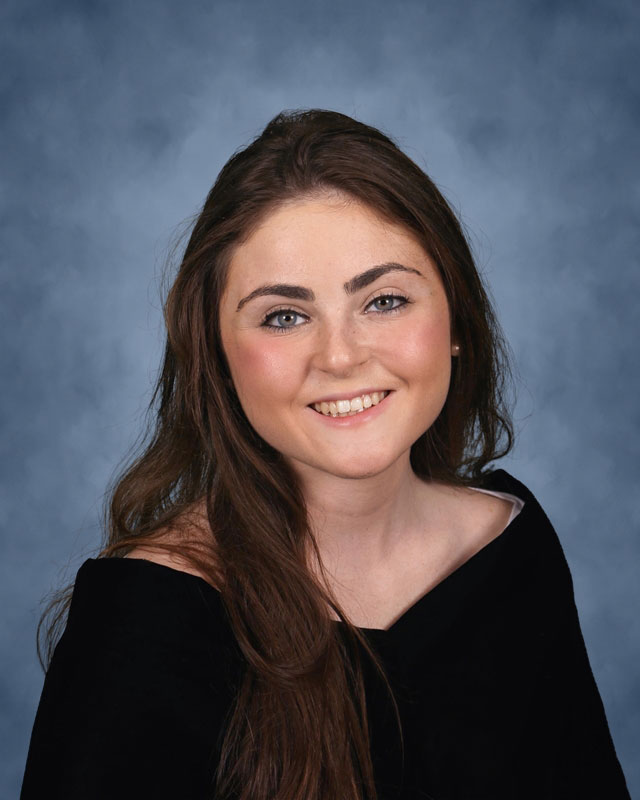 Huntington senior Maddy Meidenman is headed to LSU in the fall
Ms. Meidenman plans to pursue an academic major in sports administration. "I'm not 100 percent sure what I want my career path to look like, but I definitely want to go into the sports industry and LSU has one of the top six sports administration programs in the country," she said. "I hope to someday have a career that is exciting and rewarding. I feel that LSU can offer me the opportunities and experiences to fulfill this goal."
The senior is an excellent student and is highly regarded around Huntington. This year, she is handling social media operations for Titan, one of the high school's Virtual Enterprise course companies that has made a big splash in Long Island business circles.
"As a senior, I'm enjoying a more relaxed year," Ms. Meidenman said. She is interning with the Huntington Booster Club, assisting the organization with fundraising and events. She also works at a local deli and volunteers at the Huntington Elks Club and with the high school's National Honor Society chapter.
"Many of my teachers have been really great," Ms. Meidenman said. "Mrs. [Amelia] Saggese, Mr. [Bienvenido] Franco and Mrs. [Kristina] Morell are definitely a few teachers that made my time at Huntington better. But I have to say that Mrs. [Paige] Tyree-Furman in particular has to been my favorite teacher. She is always cheering me on and laughing with me. I know that I can go to her with anything. She's offered me tons of opportunities over the years and I'm just really thankful for her support."
The teenager and her family loves to travel. "We take trips almost every year," Ms. Meidenman said. "Last year we visited Costa Rica and the year before we traveled to Italy. Other places we've gone to include the Dominican Republic, Nassau Bahamas, Andros Island, the Florida Keys, Sanibel Island and Turks and Caicos."
Ms. Meidenman spent last summer taking classes at the University of Texas in Austin. "I lived in the dorms and made great friends there," she said. "The summer before that I got to travel to Greece with some of my friends, which has probably been my favorite trip so far. I also have spent a lot of time in New Orleans since my grandparents moved there when I was 10."
The Huntington senior said she "definitely" wants to study abroad while she is in college. "I am thinking Amsterdam or Costa Rica," Ms. Meidenman said. "I also plan on taking my birthright trip to Israel in the near future."
The teenager's advice for members of next year's ninth grade class? "I'd tell incoming freshmen to be outgoing and take every opportunity given to them," Ms. Meidenman said. "I'd also say that they shouldn't be too hard on themselves or waste time being stressed. It's important not to get too wrapped up in anything. Everything happens for a reason."
Founded in 1853, LSU in Baton Rouge in the flagship campus of the state university system. The school enrolls about 32,000 students on its nearly 5,000 acre campus. LSU is ranked among the top 100 public universities in the country.
"I have definitely grown up and changed a lot during my time at Huntington," Ms. Meidenman said. "While it wasn't always easy, there's always been someone around to make me smile. I don't think that I would be the person I am now if I hadn't gone to Huntington. The people here have taught me so much about myself and life in general, which I believe made me into a better person. I feel like I'm really prepared to start the next part of my life."