March 12, 2019
Alexa Aviles found the perfect college match close to home at Adelphi University in Garden City. The Huntington High School senior has already spent time on the campus and she knows it's the right place for her to begin her quest to become a pediatrician.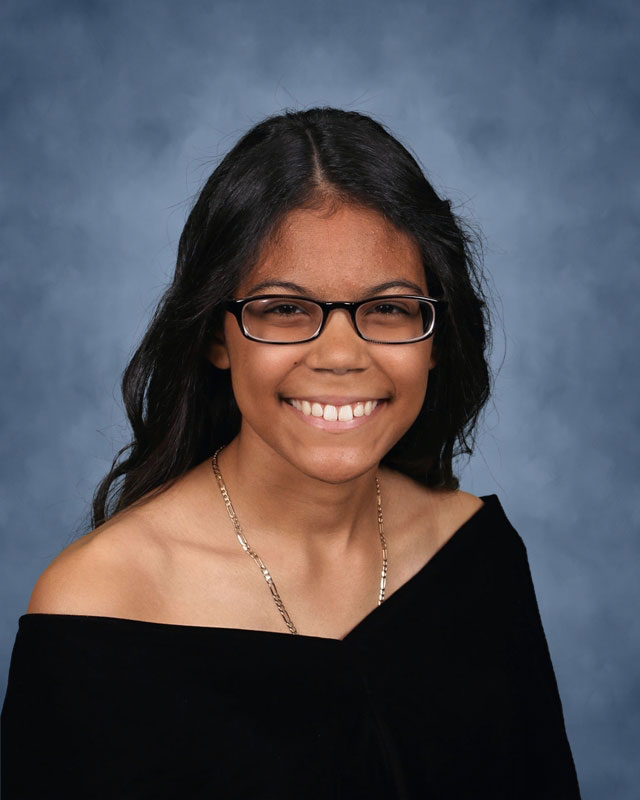 Huntington High School senior Alexa Aviles
"I visited Adelphi for a campus tour and immediately fell in love with the atmosphere," Ms. Aviles said. "I went to a nursing pre-college program and stayed there for two weeks so I know my way around campus and got to meet some of the teachers already. I want to study nursing and become a pediatrician."
Ms. Aviles is the co-president of Huntington High School's AWOD (A World of Difference) club and she's a member of the Grandfriends club that is currently planning this year's senior-senior prom for senior citizens.
Founded in Brooklyn in 1896, Adelphi is the oldest private co-educational university on Long Island. Located 23 miles from Manhattan, its current enrollment totals about 8,000 on its main campus in Garden City and at "dynamic learning hubs" in Manhattan, Hudson Valley and in Suffolk and online. The school has boasts 115,000 alumni.
"I would say my favorite teacher is Ms. [Suzi] Biagi," Ms. Aviles said. "She has become like a mentor to me. The two have worked closely together since Ms. Biagi is the faculty advisor for both AWOD and Grandfriends.
"A piece of advice that I can give to incoming Huntington High School freshmen is that they shouldn't be afraid to ask for help," Ms. Aviles said
Adelphi offers more than 60 undergraduate majors and 65 graduate level programs across its eight schools and colleges. The average base salary for Adelphi's baccalaureate grads is $62,895. Students completing an Adelphi graduate program earn an average base salary of $72,247.
"I really liked my time at Huntington," Ms. Aviles said. "I met a lot of people and made a lot of friends."