June 26, 2020
Huntington High School senior Michael Wright is this year's Fred Cambria Award recipient. The teenager plans to attend SUNY Geneseo in the fall.
It was nearly impossible to attend a Huntington athletic event and not find Fred Cambria somewhere near the sidelines. The Blue Devils biggest fan was especially enthusiastic when it came to football and lacrosse. His son Fred played on the Syracuse lacrosse team that won the 1983 national championship. Even when his children weren't directly involved in a sport, you would still see him providing his support.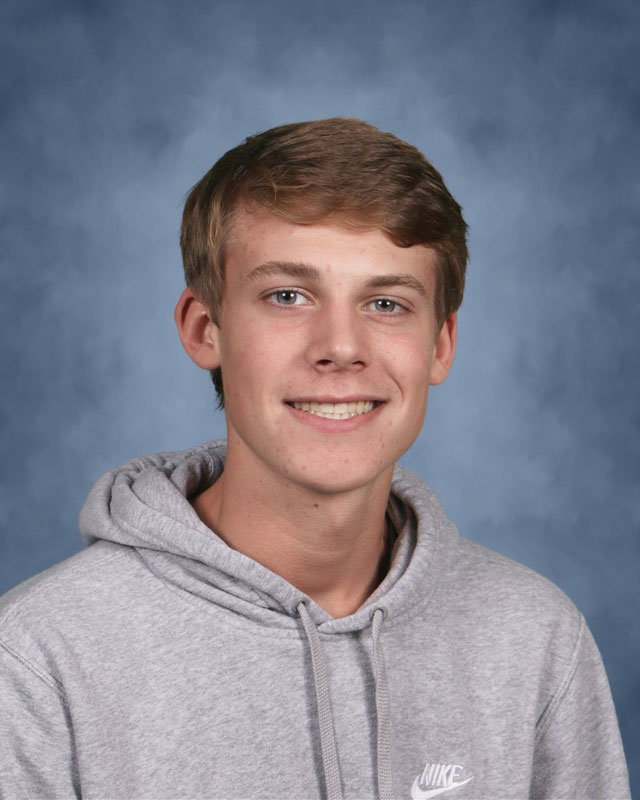 Huntington High School senior Michael Wright.
Huntington boys' varsity lacrosse coach Julian Watts said the Fred Cambria Award "is dedicated to a man who understood the meaning of respect, sportsmanship and community."
The Cambria Award is presented "to a player who shows great sportsmanship and enjoyment toward the game of lacrosse." The award carries with it a $200 stipend.
Mr. Cambria, who passed away suddenly many years ago, continued to support the Huntington lacrosse program even after his own children had graduated. He was known throughout the community and by the Blue Devil coaching staff as a pleasant man with a lively and upbeat personality.
A skilled long-stick midfield, Mr. Wright has been a mainstay in the Huntington lacrosse program. The teenager also played on the Blue Devil varsity basketball team. He is interested in studying business at SUNY Geneseo or possibly preparing for a career as a math teacher.
"It is really an honor to receive the Cambria Award out of all the seniors on the lacrosse team," Mr. Wright said. "I have taken much pride in playing lacrosse for Huntington."