July 31, 2020
This is a very exciting time in Kimberly Valle's life. The Huntington High School Class of 2020 member is set to begin classes at Stony Brook University where she plans to study biology.
The teenager attributes her success to "hard work, determination, persistence and work ethic." Ms. Valle was named a Distinguished Senior last spring after compiling an exceptional academic record during every semester of high school.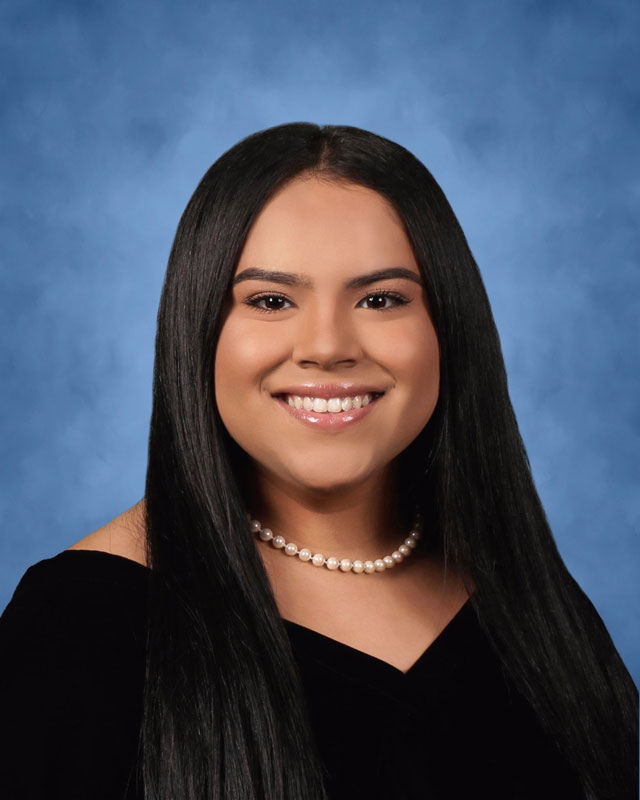 Kim Valle plans to study biology at Stony Brook University.
Ms. Valle brushed off occasional disappointments and setbacks and kept her eye on her goals, developing a deep appreciation for learning across all academic disciplines and generally excelling across the board.
She used after school extra help sessions to not only clarify and solidify specific class content areas, but to develop closer relationships with her teachers. Ms. Valle benefitted from being surrounded by a cast of very supportive family members and friends and she drew motivation from both groups.
The teenager mastered a lengthy list of Advanced Placement and honors level courses. Ms. Valle earned induction into Huntington's National Honor Society as well as the Italian Honor Society and Social Studies Honor Society.
While shining academically, Ms. Valle even found the time to hold down a job. Through prioritizing and impressive time management skills she was able to balance her responsibilities and sparkle academically and socially.
Stony Brook offers a very high powered academic program and atmosphere. Huntington teachers believe quite strongly that Ms. Valle is ready for such a challenging situation and is well positioned to sparkle in it.