July 31, 2020
Jason Verville is a competitor, whether it's on the track or tennis court or in a classroom taking a test. The Huntington High School Class of 2020 member loves to challenge himself and lay it on the line. He's headed to Villanova University in Philadelphia to study in the honors program for a career in finance.
Mr. Verville is quite accomplished academically. He qualified for the designation of Distinguished Senior after excelling in all of his class over the past four years. Villanova will surely offer up many challenges, but the new Huntington alum is ready for anything.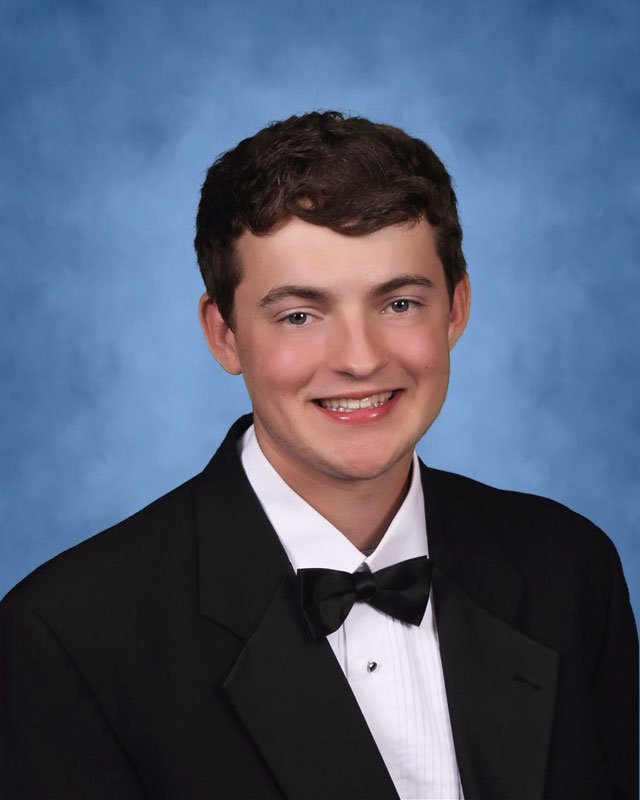 Huntington Class of 2020 member Jason Verville plans to study finance at Villanova University.
"Villanova seemed to check all of my boxes," Mr. Verville said. "As a prestigious business school with a great sports atmosphere and an urban setting, it felt like the perfect fit. I plan on pursuing a career in finance."
Mr. Verville was inducted into six different academic honor societies at Huntington High School, including the National Honor Society, Spanish Honor Society, Math Honor Society, English Honor Society, Social Studies Honor Society and the Science Honor Society.
"The abundance of Advanced Placement courses at Huntington have challenged me and I feel prepared to take the next step into college," Mr. Verville said.
The teenager doesn't draw a lot of attention to himself. He has his core set of friends and he isn't afraid to share his opinion, but he's not flashy or loud.
"I feel like economics was my most interesting class," Mr. Verville said. "Everything felt so new. The course really opened my eyes. I feel that it gave me a foundation of knowledge that will prepare me for a future in business."
When the final bell rang each day, Mr. Verville headed down to the gym. He was on a Blue Devil sports team during all three seasons annually throughout high school. He won a Suffolk Gold Key Award for his above average participation.
"My favorite activity has been participating in Huntington athletics," Mr. Verville said. "The friendships and memories made through cross-country, track and tennis helped to shape my time here at Huntington. I'll always remember the fun we had on these teams."
The teenager's advice to incoming freshmen? "Don't be afraid to challenge yourself; it'll help out in the long run," Mr. Verville said. "There are so many opportunities that you can take advantage of at Huntington High School."
Relationships are important to Mr. Verville and he developed many positive and productive ones with classmates, teammates, teachers and coaches.
"I feel as if so many people acted as mentors," Mr. Verville said. "From my teachers to coaches and beyond everyone at Huntington is so supportive and willing to help."
All things considered, Mr. Verville is quite pleased with how his high school years unfolded. He enjoyed the past four years and spent many happy afternoons in a Blue Devil uniform, but he knows it's time to move on and he's excited to be heading to Villanova University.
"I think it's the supportiveness at Huntington that I will always remember. "Like I said, everyone is willing to help and it makes it feel like a family. I'm going to miss the sports the most, whether it was waking up at 5 a.m. to catch a bus to a meet or even just normal practice. The memories made at Huntington are something I'll never forget."